'Little People, Big World': Audrey Roloff Gave a Clue She Might Delete Her Instagram
Little People, Big World follows the Roloff family, particularly Matt and Amy Roloff, as they navigate life as little people. But the show also introduced fans to their kids, and eventually, their kids' spouses. Audrey Roloff, Jeremy Roloff's wife, no longer takes part in the show, but she has a serious social media following. Oddly enough, she gave a clue she might take a step back from Instagram, though. Here's what she said.
Audrey Roloff from 'Little People, Big World' hinted at possibly quitting Instagram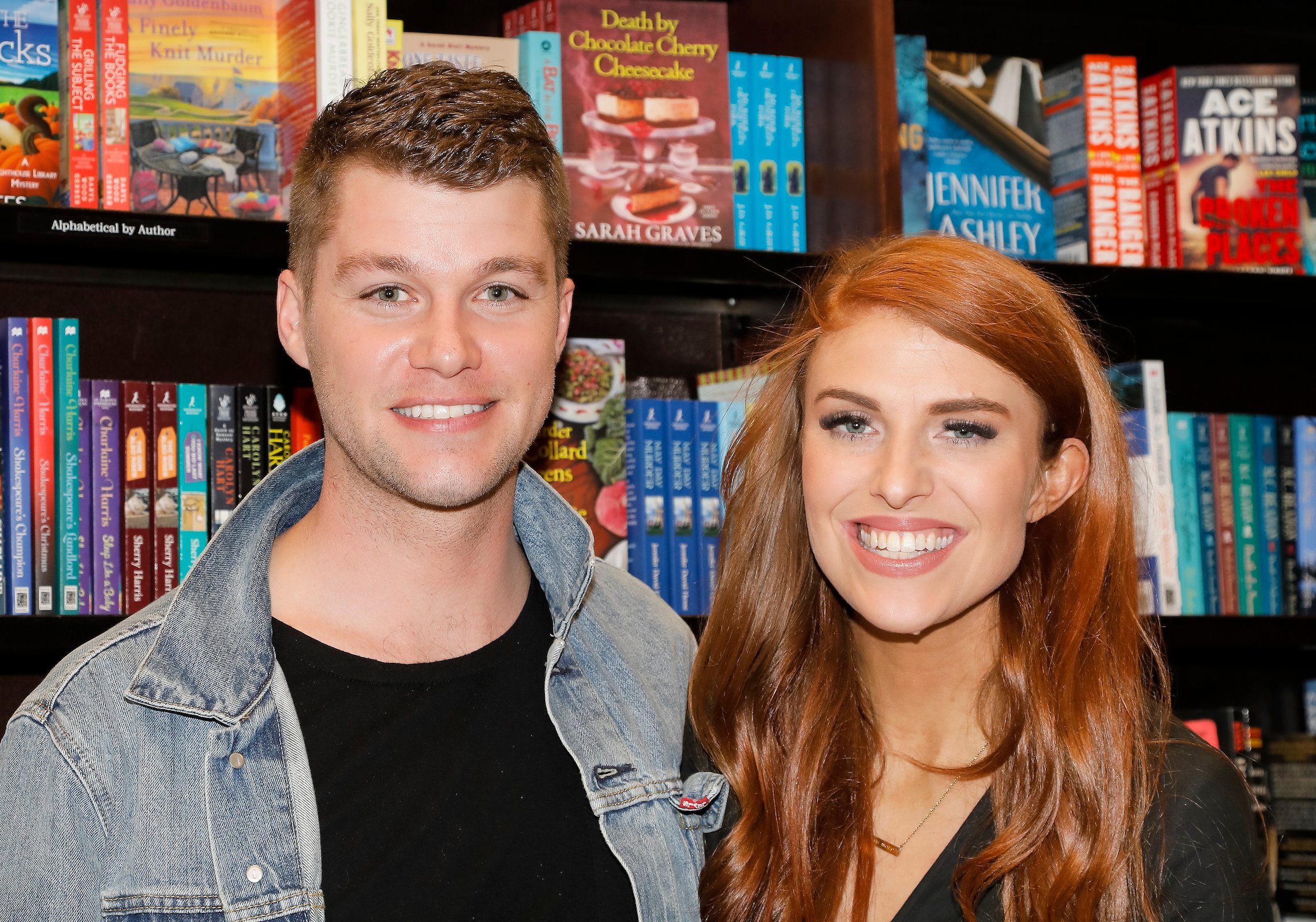 Jeremy and Audrey Roloff spent a lot of time with the Roloff family on Little People, Big World. While they left the show behind, they took their fans with them to Instagram. Both Jeremy and Audrey update their Instagrams frequently to show their fans what's new with their family, business ventures, and home life in Oregon.
It looks like Audrey's considering moving on from the social media platform, though. Reddit users noticed she posted to her Instagram Stories about the possibility of quitting.
"Just finished writing the weekly(ish) email we send out every Thursday or Friday!" Audrey captioned her Instagram Stories post in March 2021. "If you don't subscribe to The Roloff Weekly but you want to, swipe up. We have a love-hate relationship with social media and may not be on it forever … if we ever jump ship. This is one of the places we'll keep showing up."
Audrey's received a lot of criticism over the years for her online posts and opinions. This might be part of the reason she's planting the seed that she may leave the online space behind.
Why did Audrey Roloff quit the show?
So, why did Jeremy and Audrey leave the Roloff family behind on Little People, Big World in the first place? It looks like the couple was ready to focus on growing their family and pursuing their own creative projects. Back in July 2018, Jeremy announced his departure from the show.
"After 14 years, over 300 episodes, and 17 seasons, the time has come. A year ago I made the decision that this season would be our last," he posted to Instagram. "This is a decision concerning Audrey and me specifically – the show must go on! That being said, we're not disappearing. We have a lot of exciting stuff in the works and are eager to continue the work that the Lord has called us to!"
As for how the other Roloffs feel about this decision, it looks like they support Jeremy and Audrey in their choices. While Matt and Amy have four kids, only one of their kids, Zach, has stayed on the show full-time with his wife, Tori.
"They all understand," Jeremy told Access Live during an interview regarding his decision to leave. "We've all been doing it — it's been a family business for 14 years, like, that's a long time to be working all together, day in and day out, making TV."
Does Audrey Roloff work? How will she and Jeremy support themselves?
RELATED: 'LPBW': Critics Slam Audrey and Jeremy Roloff for Writing Another Book of Marriage Advice
If Audrey leaves social media for good, how will she make a living? Little People, Big World and Instagram aside, it looks like Audrey and Jeremy know how to keep themselves afloat. The two initially started their blog, Beating 50 Percent, to assist couples in attaining a covenant marriage. Now, they've revamped the site to just be The Roloffs.
The couple's site includes links to their successful podcast, their New York Times Bestsellers, and their various other products. Jeremy and Audrey have journals and sweatshirts available for fans. And it looks like Audrey has her own essential oils business, too. Her More Than Oils Instagram has over 90,0000 followers.
We don't expect Jeremy and Audrey to get rid of their personal Instagrams anytime soon — but if they do, we imagine they'll be just fine. As for the other Roloff family members, we're looking forward to seeing some of them on future seasons of the show.
Check out Showbiz Cheat Sheet on Facebook!