'Little People, Big World': Caryn Chandler Allegedly Says It's 'A Big Fat No' to Amy Roloff Ever Being Invited to Her Wedding to Matt Roloff
Amy Roloff from Little People, Big World is currently engaged to Chris Marek, and she seems more ecstatic than ever to start her life with the man she loves. For longtime fans of the show, Amy's divorce from Matt Roloff was a highlight for several seasons. And the couple's finally moved past the drama.
Now, Matt is getting very serious with girlfriend Caryn Chandler. But Chandler allegedly has no interest in Amy attending a future wedding.
Matt Roloff and Caryn Chandler from 'Little People, Big World' are planning out their future
RELATED: 'LPBW' Star Amy Roloff Dreaded a Christmas Party Because of Caryn Chandler: 'I Don't Really Desire to Be There'
Caryn and Matt have been together for years, and their relationship has been quite controversial. Amy wrote in her memoir, A Little Me, that Matt and Caryn had been sending each other inappropriate messages and photos when she was still married to Matt. Matt seems to have denied the claims, but it's clear Caryn and Amy will never be friends regardless.
In the last season of Little People, Big World, Matt and Caryn talked a lot about their future. While they're not engaged just yet, they're certainly enjoying each other's company and plan on being together for the long haul. And as Matt was making plans to build another home on Roloff Farms property, it seems Caryn's on board.
"I still think it's very healthy that we have chosen to have our relationship move at a snail's pace," Caryn told Matt.
Caryn allegedly says it's a hard 'no' to Amy Roloff being invited to her wedding
Because Amy is currently engaged and planning her wedding, Matt and Caryn made it clear they'll be waiting until Amy has her big day for them to announce an engagement. But there's no doubt Caryn and Matt are thinking about their big day in the future.
"Caryn said they've talked about marriage but she thinks Matt wouldn't drop any hints of a proposal, it would be a huge surprise," a source told The Sun. "Caryn is the type to go with the flow, so she's not going to continuously talk about it, but she would absolutely say yes."
While Amy may anticipate attending Matt and Caryn's future wedding, we're not so sure she'll get an invite.
"The wedding would be a huge family affair, but Amy would not be invited," the source continued. "That's a big fat no. Caryn seriously dislikes her." The source added that the wedding between Matt and Caryn would be "unforgettable" and "extravagant," though.
Caryn said she would attend Amy's wedding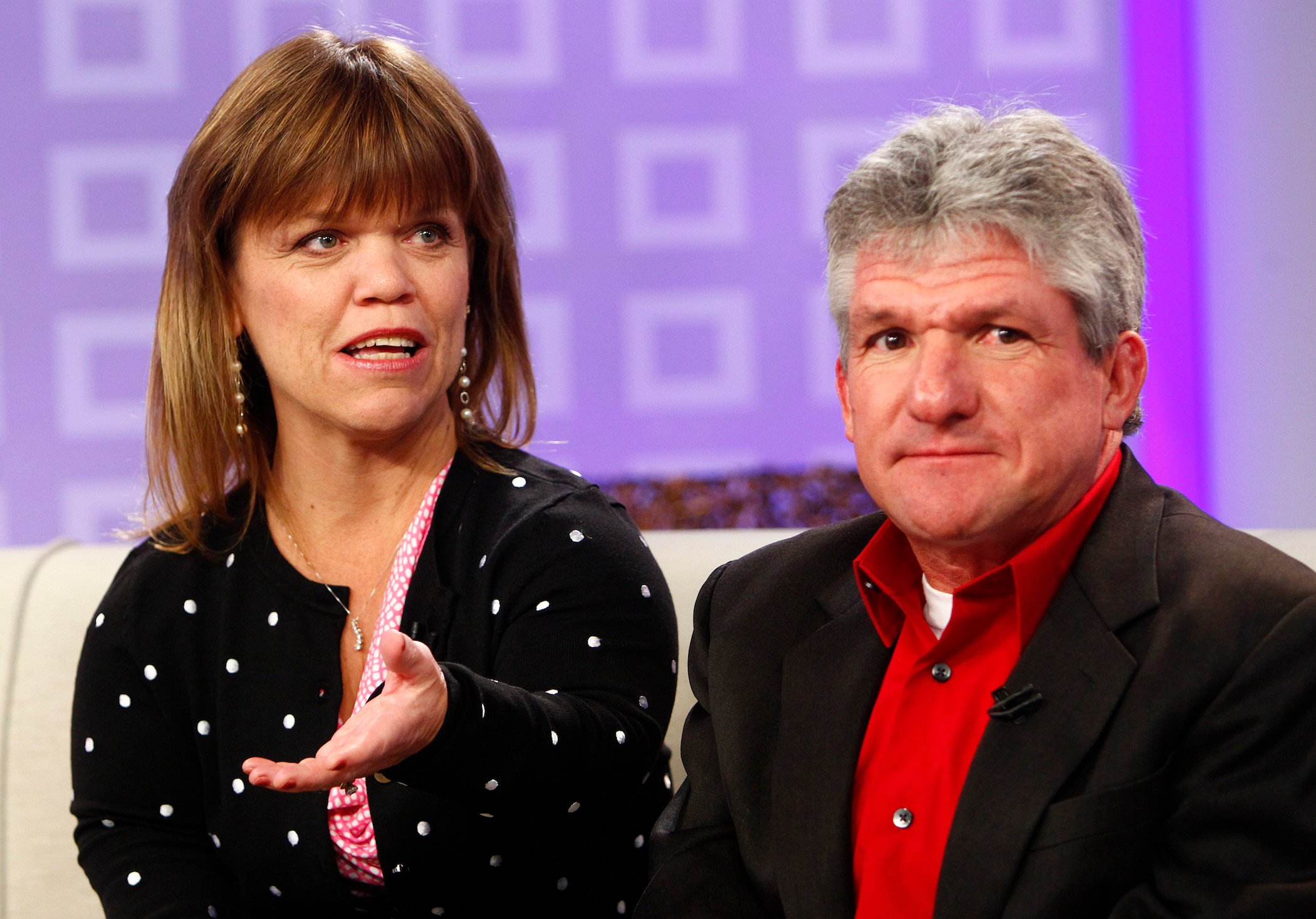 Could the source be correct in assuming Amy won't get an invite to Matt and Caryn's wedding? We're not so sure, especially because Amy said she's extending an invitation to the couple for her wedding to Chris. And Caryn stated she'd go to Amy's nuptials.
I think we would," Chandler told Us Weekly in regards to attending the wedding. "You know, time heals, and so everything is moving in a good trajectory right now. There are no hard feelings, everybody's working hard. We all love their grandchildren, and we're together sometimes, and we make it pleasant, and I'm super, super happy for them. I think that this is something Amy wanted, and I'm glad for her."
Perhaps there's less bad blood between Caryn and Amy than originally thought. We'll have to wait and see what happens once Caryn and Matt make engagement plans!
Check out Showbiz Cheat Sheet on Facebook!