'Little People, Big World': Caryn Chandler Reportedly Still Isn't Living on Roloff Farms
Matt Roloff and Caryn Chandler from Little People, Big World have been together for years. While their relationship was tough for the rest of the Roloff family to get used to, Caryn seemingly has a great relationship with Matt and Amy's kids now. Oddly enough, a recent report suggests Caryn isn't living on Roloff Farms despite her possible future engagement to Matt.
Caryn Chandler from 'Little People, Big World' reportedly isn't living on Roloff Farms
Fans adore watching Matt and Caryn on Little People, Big World. The couple first met on Roloff Farms, years ago, as Caryn worked as a manager prior to dating Matt. "Caryn is instrumental in running pumpkin season, she's run it for 10 years," Matt once explained on the show.
While there's been a ton of drama surrounding Caryn and Amy over the years, it looks like everyone was able to move forward. But Caryn reportedly doesn't want to live in the Roloff Farms farmhouse that Amy used to live in. Caryn noted on the show she never wanted to live in Amy's old house. An insider explained that's still the case, and Matt is now renting out the farmhouse to a visitor.
"Amy's old big farmhouse is currently being rented by a woman who has worked for Matt for a long time, it's the perfect arrangement for now as Caryn refuses to live there," a source told The Sun. "He lives in what's known as a 'Double Wide' on the land and Caryn sometimes stays with him, or they stay at her new place."
Is Matt Roloff engaged? He hinted on Instagram
Now that Amy's engaged to Chris Marek, Roloff family fans are wondering when Matt and Caryn will tie the knot. It's clear these two are in it for the long haul, as they've talked about being in each other's futures on the show. As for an engagement, Matt's touched on the subject before. It seems he and Caryn might be waiting for Amy's wedding before they make any plans themselves.
Little People, Big World fans noticed Matt hinting at a possible engagement next season, though. According to The Sun, a fan commented on an Instagram photo of Matt and Caryn with, "Marry that woman!" And Matt gave a cheeky response back.
"Maybe I will!!" he responded. "You'll have to wait and see."
Is the Roloff family still on TV? When does the show come back?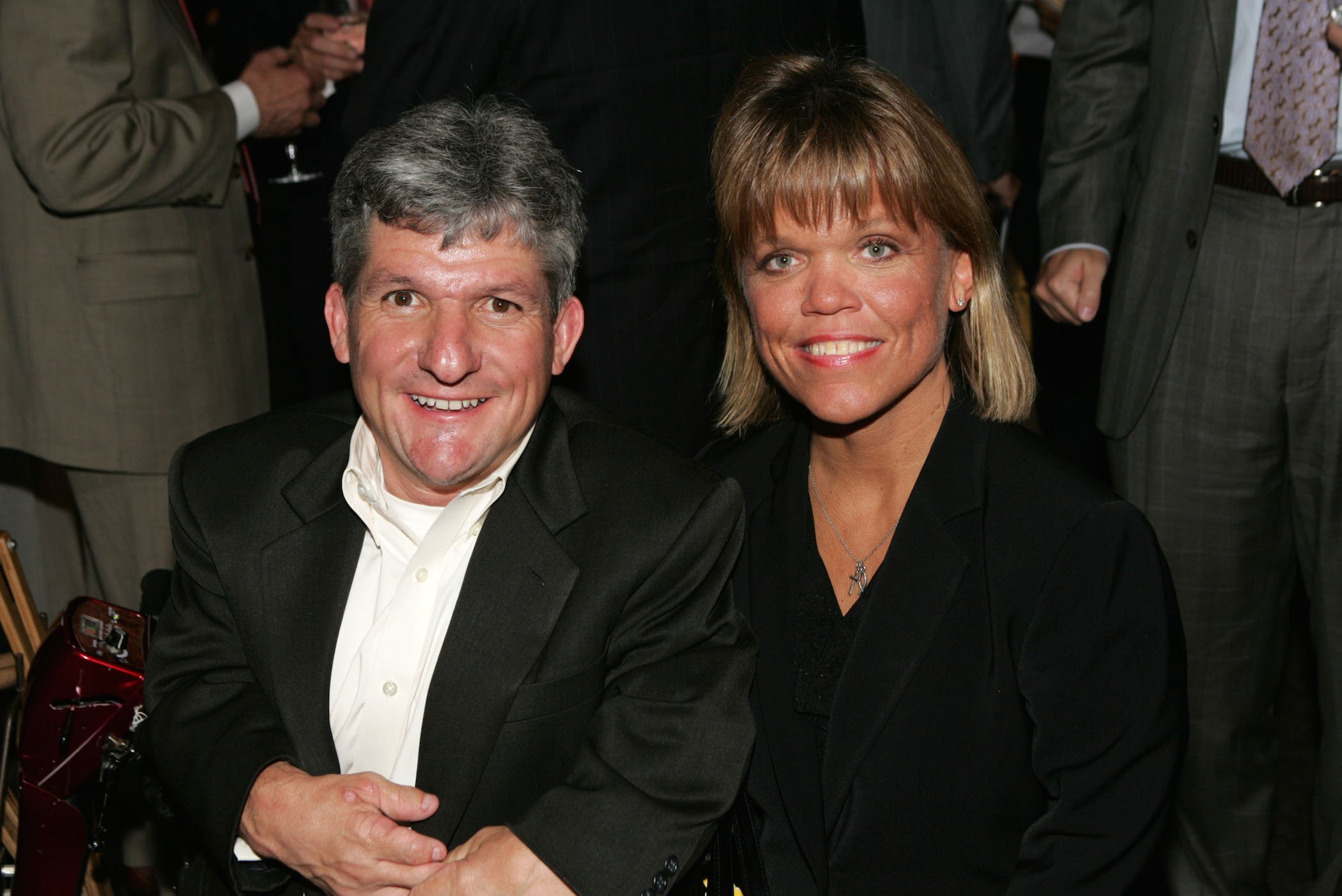 When can Little People, Big World fans expect to see the Roloff family back on TV? While there isn't a set date for the next season's return, it'll surely be back. In November 2020, Amy posted to her Instagram Stories about how she's starting to film.
"To be able to keep filming LPBW — have to get tested often," Amy wrote. "Woohoo! 'Negative.' Ready to go."
Some fans wondered if the show would be back following Jacob Roloff's abuse allegations. Jacob posted to Instagram regarding the abuse he experienced by a producer of the show when he was a child. Despite the negative attention the show received in the aftermath, there's no indication from TLC that the show's canceled.
We're looking forward to hearing more about Matt and Caryn — and all of the Roloffs — in the next season.
Check out Showbiz Cheat Sheet on Facebook!