'Little People, Big World' Death: Who Died in the Roloff Family?
Little People, Big World has been airing on TLC since 2006, and since that time it has amassed a passionate, dedicated fanbase. Although it has had several stops and starts, the series is still going strong after 22 seasons. Still, there are things about the Roloff family that even devoted viewers aren't aware of — including the fact that Matt Roloff lost someone close to him at a very young age. Keep reading to learn more about who died in the Roloff family.
Who died in the Roloff family?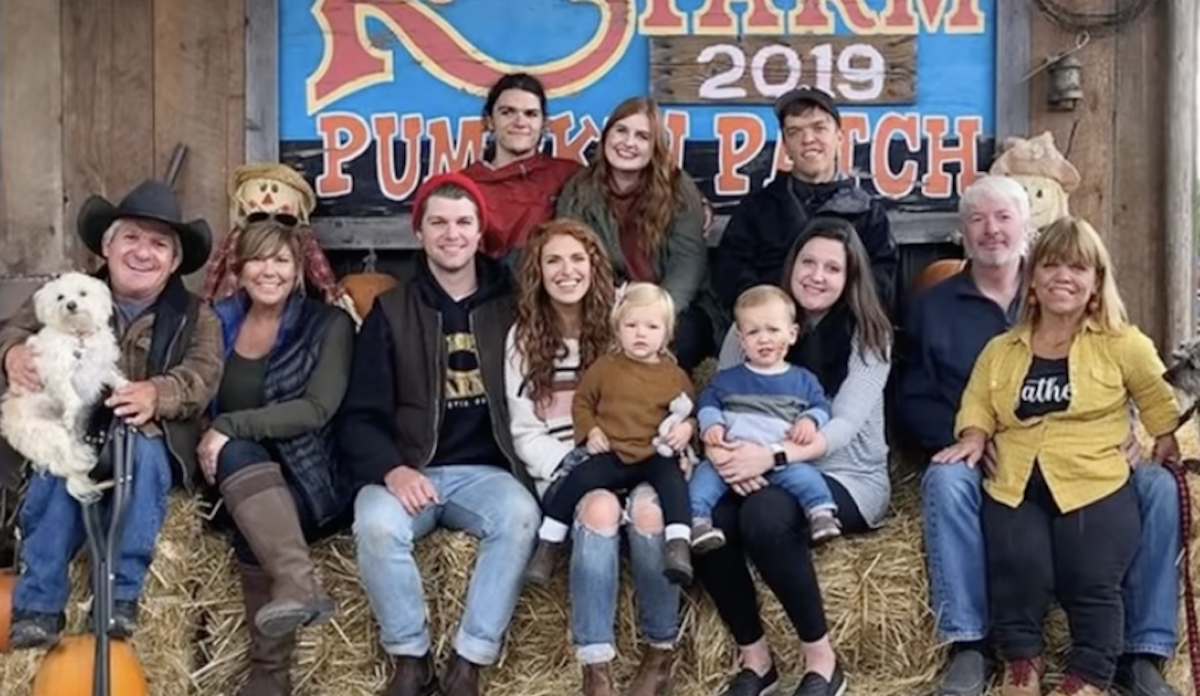 Matt Roloff was born in 1961 to Ron and Peggy Roloff. Although his parents are of average height, Matt Roloff was born with diastrophic dysplasia, a degenerative dwarfism that caused him to have more than a dozen operations when he was a young child. Roloff has several siblings, including a brother named Josh Roloff.
Josh was born two years after Matt, and just like his older brother, he suffered from a variety of health issues from the time that he was born. Born with a severe heart malformation, one that also affected his lungs, Josh wasn't expected to live past one day old. Roloff defied the odds and survived his traumatic birth, going home from the hospital when he was 2 weeks old. In fact, Matt's brother would live to see maturity — although tragedy would ultimately strike before the young man would reach his 40s. 
What did Matt Roloff say about his late brother?
Matt Roloff was close to his brother and has spoken fondly about him on several occasions. When Josh died in 1999 at the age of 34, after surviving multiple surgeries that attempted to correct his heart condition, Matt Roloff was devastated. In his book Tall Odds: Being a David in a Goliath World, Roloff opened up about the difficult life that his brother led, writing, "He's had many close calls with death, and Mom has had to resuscitate him more times than she cares to remember. Many times Josh's heart and lungs have simply stopped functioning on their own, and on other occasions, he's had seizures that would have taken his life had someone not been there to help him."
After Josh's death, the Roloff family released a statement that read in part, "a great son, brother, uncle and friend who was with us in this life for far too short a time. We all miss you and think of you every day, and we look forward to being reunited with you one day in the presence of our Lord."
Matt Roloff has two additional siblings
In addition to Matt and Josh, Ron and Peggy Roloff had two other children: Ruth and Sam. Ruth, who is of average height, is rarely featured on Little People, Big World. Sam, Matt Roloff's younger brother, is a little person, an accomplished artist, and father to three children. An avid traveler, Sam Roloff has hiked in difficult terrain all over the world, and uses his experiences as a global citizen to inform his painting. Reportedly, Roloff lives in the Portland area, where he works on his art and regularly donates his time to a wide variety of charitable organizations.
For fans of Little People, Big World, Matt Roloff's extended family is just one reason to keep tuning into the popular show. Family, fun, and hilarity all help to keep the show at the top of the network's ratings, year after year.
RELATED: 'Little People, Big World': Audrey Roloff Announces Third Pregnancy