'Little People, Big World': Fans Slam Audrey Roloff for Promoting 'Toxic' Cleaning Products
Audrey Roloff is catching heat for her latest post on Instagram. On June 29, the former Little People, Big World star shared a post promoting Mr. Clean Magic Erasers. But the ad had some of her followers up in arms. They criticized the mom of two for encouraging people to use "toxic" cleaning products, especially since she's talked in the past about ditching chemicals and living a more natural life. 
The 'Little People, Big World' star says she swears by this product
RELATED: 'LPBW': There Might Be a Serious Rift Between Zach Roloff's Wife, Tori, and Jeremy Roloff's Wife, Audrey
Roloff has her hands full as the mom of two young kids. To help keep her house sparkling, she says she turns to the Mr. Clean erasers. 
"Dear moms, if you don't have one of these on hand at all times in your kitchen… you're missing out!" she wrote. Roloff added that the erasers keep her quartz counters and farmhouse sink free of stains and are even able to clean up permanent marker incidents.  
Roloff's mother-in-law Amy Roloff also chimed in to praise the erasers. "It works great," she commetend. "[I] use it often on tough stains in my kitchen and bathroom."
Fans aren't happy with Audrey Roloff's Instagram post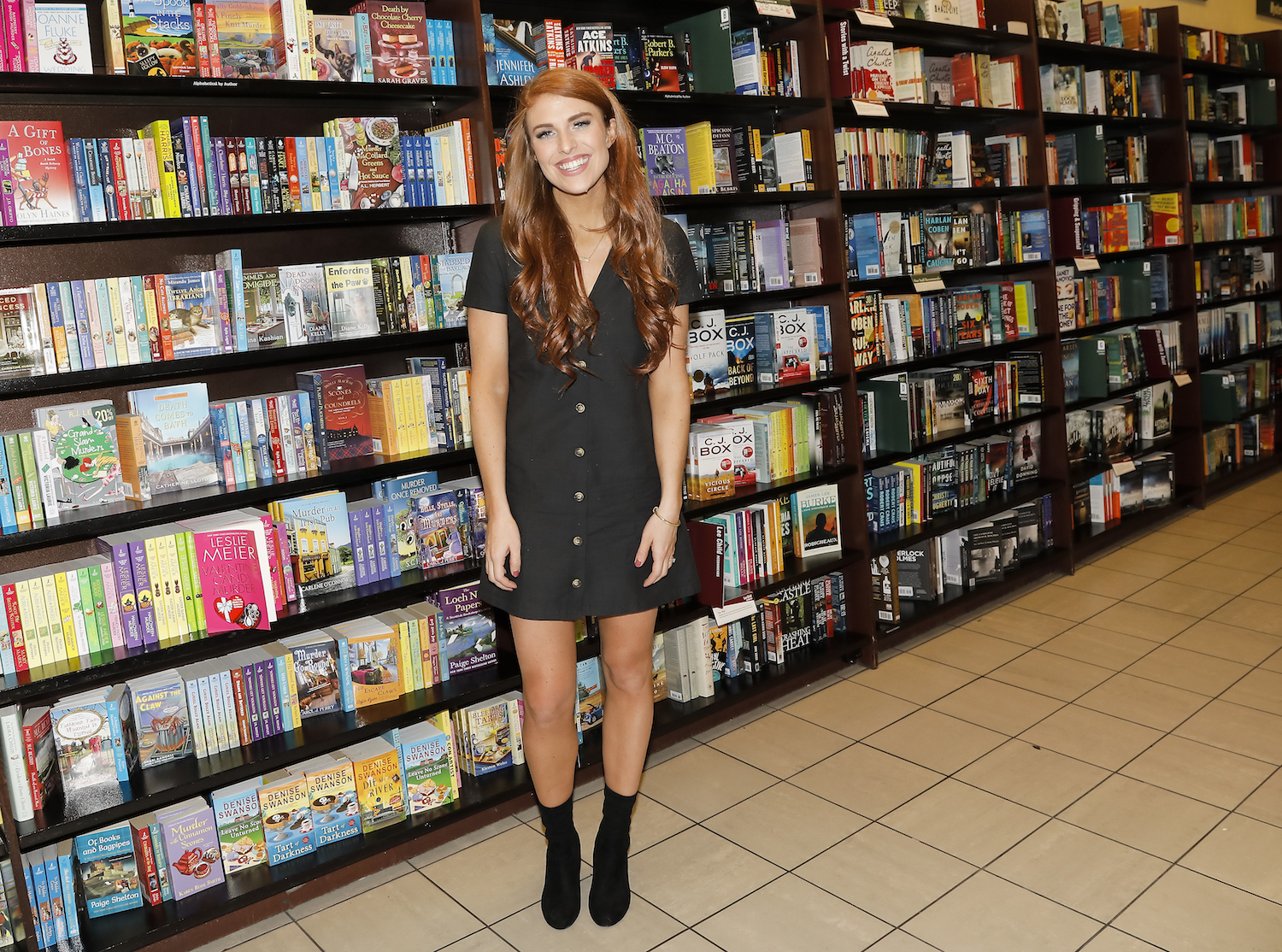 Audrey Roloff might be taken with the Magic Erasers, but a number of her followers were disappointed to see her shilling a product they saw as potentially harmful. 
"Is this not the opposite of clean products in your home? I'm so confused," one wrote. 
"You are anti-plastic and anti-chemicals but endorse this?" wrote another baffled commenter. 
One person said the magic erasers were "dangerous to kids." Another claimed "they will peel paint off your walls."
Several critics also pointed out that Roloff is heavily involved in Young Living, a multi-level marketing company that says its products can help people "create a toxin-free household." Roloff promotes Young Living's essential oils, cleaning products, and personal care products on a separate Instagram account, @morethanoils, which has nearly 84,000 followers.
Roloff has said becoming pregnant with her first child inspired her to take a closer look at the products she had in her home. "We ditched all our toxic cleaning chemicals and personal care products and switched to safe non-toxic YL alternatives," she explained in an Instagram post. 
Roloff defends herself 
RELATED: 'LPBW': Jacob Roloff Is Currently Settling Down Where Jeremy and Audrey Roloff Used to Live
Roloff was quick to defend her use of the Mr. Clean Magic Erasers. In a follow-up comment, she shared an article about the ingredients in the Magic Eraser, how they work, and whether they are safe to use.    
In another comment, she pointed out that the sponges, which are made from melamine foam, don't contain "harsh chemicals just a really abrasive material!"
"We use it sparingly but it's so helpful in times of need!!!!" she wrote when replying to another comment. 
While some people were concerned about the safety of the Magic Erasers, many other commenters said they, like Roloff, swear by them to clean up tough messes. 
"I love those magic erasers," one wrote. "They get things clean that no amount of scrubbing can manage!"