'Little People, Big World' Fans Want Matt Roloff to Keep Roloff Farms for This Family Member
We've been watching the Roloff family navigate life in Oregon for over a decade. And while a lot has changed since the beginning (like Matt and Amy's relationship, for example), Roloff Farms has always been a staple that fans absolutely adore. The farm is known best for its luscious pumpkin season, and viewers who love Little People, Big World even make sure to visit the destination when they're in the state. Unfortunately, the fate of the farm seemed quite uncertain after the latest season of the show.
Matt and Amy Roloff eventually came to a consensus on how they wish to proceed with the farm in the future, but there are still plenty of concerns that Matt will abandon the property. There's one family member that fans hope Matt holds on to the farm for, too.
Amy Roloff decided to sell her half of Roloff Farms to Matt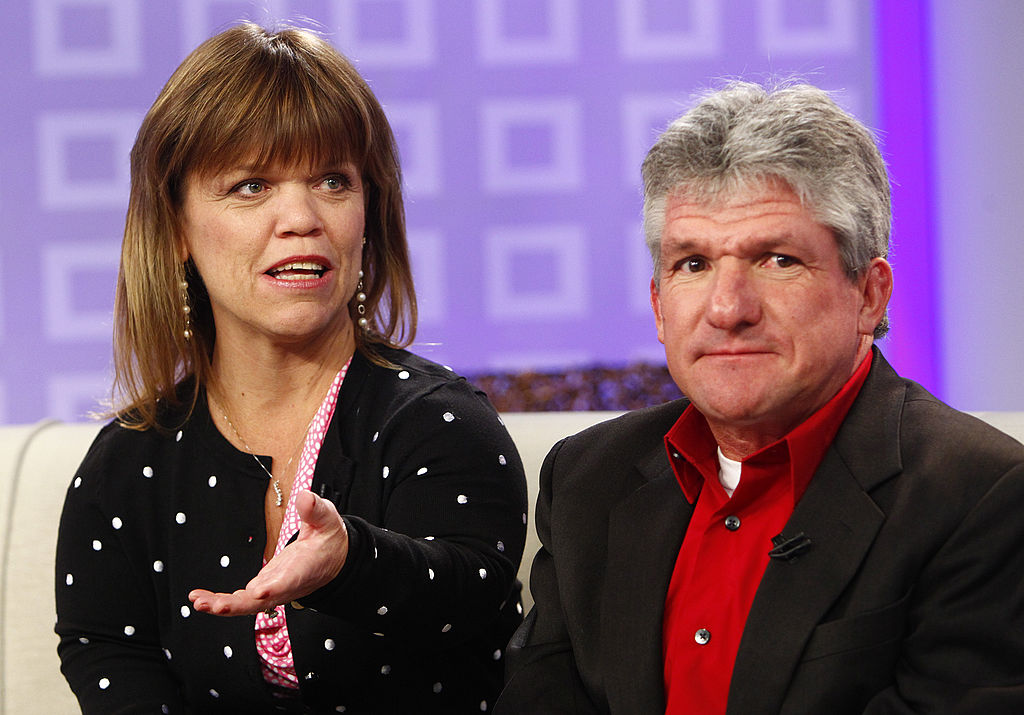 Matt and Amy Roloff originally started LPBW as a married couple, and it seems Amy is still struggling with the divorce. On the show, she mentioned that Matt's relationship with girlfriend Caryn Chandler, who also happened to be a manager on Roloff Farms, was extremely difficult for her. And Amy also noted that part of the reason she still lived on the farm property with Matt (though in separate houses, of course) was that the home served as a source of comfort and safety. Now, however, she thinks she'd be better off leaving the farm behind and starting fresh elsewhere.
"The farm worked for me because we had two people making it happen. I can't do it on my own," Amy said on the show. And we now know that she chose to sell her half of Roloff Farms to Matt. As he explained on Instagram, "I have chosen to buy (and Amy has chosen to sell) me only one side of the farm At this time.. Not the original farmstead … not the side with the pumpkin patch or her house.. for now she is only selling me her partial share of ownership in the side (DW) that I live on [sic]."
Matt has stated before that he doesn't know if he'll keep the farm property
Matt and Amy may have come up with their next step for the farm property, but does Matt plan on keeping Roloff Farms long term? While it seems like he's working away on the property nowadays, we also know he's constantly traveling to Arizona with Caryn Chandler, as he has another home there. Not only that, but he's also mentioned that he's felt burdened by the responsibilities of the farm in the past.
As Matt once said on a LPBW episode, "There's part of me that wants to keep the farm and build a house that suits me, but part of me just wants to sell the farm and liquidate it and move on. It's a burden." He also said on the show, "My goal is to eventually get married to Caryn — I like that idea. … When you get married though, you immediately live together, and there's nowhere for us to live." It seems Matt and Chandler don't want to have to live on the same property he lived on with Amy, which is understandable.
Fans want the Roloffs to keep the farm for Zach's son, Jackson
We're not sure what Matt's long-term plans are, but it seems fans are clear with what they want him to do. Matt's Instagram is filled with photos and videos of him with his grandson, Jackson. Jackson is Zach's son and he seems to adore spending time with Matt on Roloff Farms. If there's any reason for Matt to keep the property, it could be for Jackson's upbringing.
"That's the face of the next farm owner …watch out Matt …. strategy move," one of Matt's followers joked on this Instagram video. Another added, "Oh my goodness-he walks around the farm already knowing this is his farm. He will make you and Amy so proud." On another video of Jackson at the farm, a follower wrote, "Can't believe how much he loves the farm. Watch out Matt give it a year and he gonna be running the farm lol."
We're hoping Matt also understands just how much Jackson loves spending time on the property, too. Plus, LPBW just wouldn't be the same without the iconic farm.
Check out Showbiz Cheat Sheet on Facebook!