'Little People, Big World': What Happened Between Matt Roloff and Zach Roloff With Roloff Farms?
TLC's 'Little People, Big World' is coming back soon, and there's tension between Zach and Matt Roloff. Here's what we know happened regarding Roloff Farms.
TLC's Little People, Big World returns soon with another season, and the trailer shows major "tension" between Matt Roloff and Zach Roloff. Last season, Zach showed interest in purchasing part of Roloff Farms, but the deal fell through. So, what happened between Matt and Zach for tension to arise? Here's what we know.
The 'Little People, Big World' trailer shows 'tension' between Zach and Matt Roloff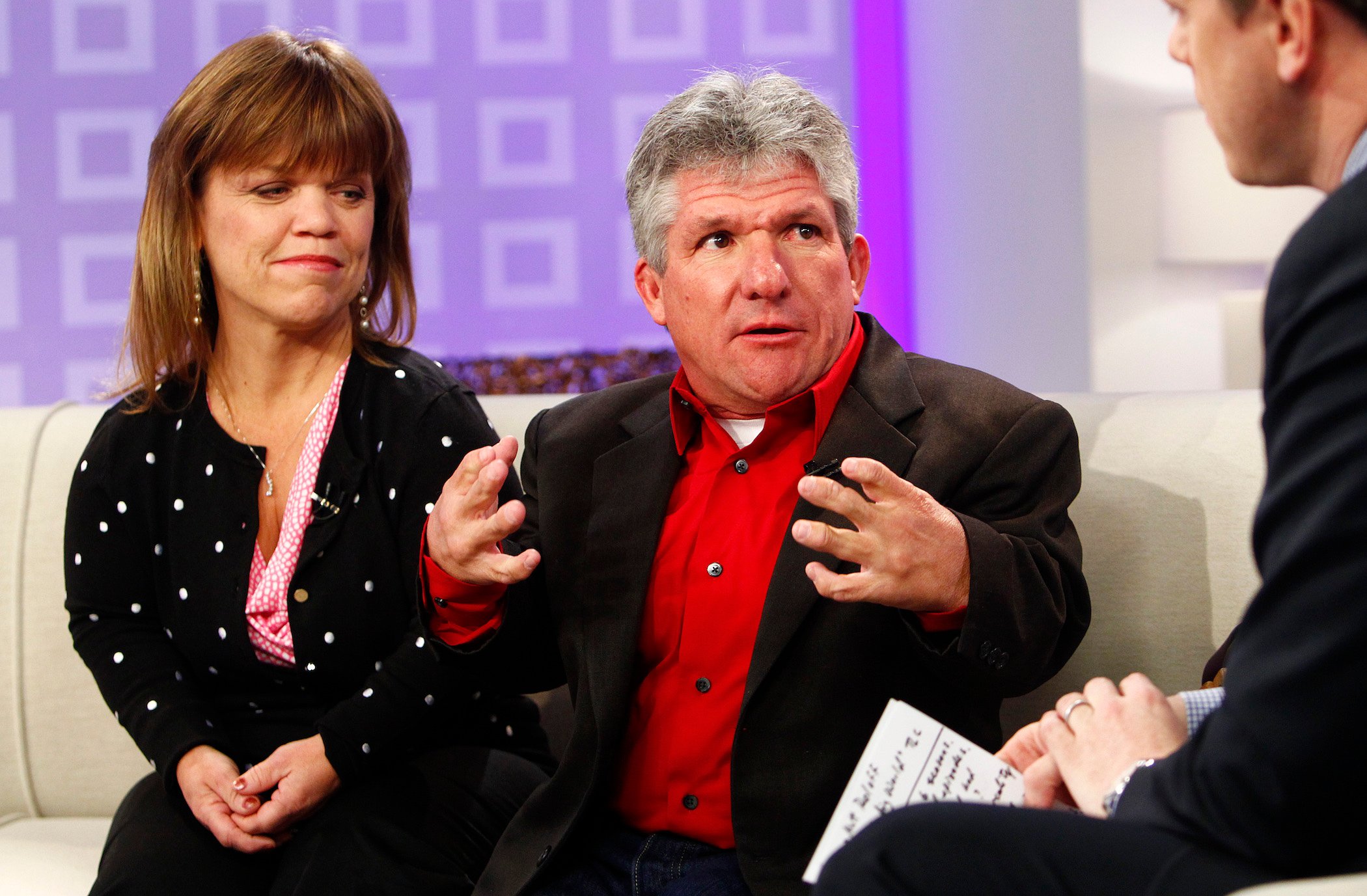 The Little People, Big World trailer highlights the fate of Roloff Farms yet again. After Matt and Amy Roloff divorced, Amy sold her half of the property to Matt. Both Jeremy and Zach Roloff showed interest in taking over. Now, the trailer shows the alleged tension within the family seemingly over the Roloff Farms deal gone wrong.
"The temperature is still pretty high between my dad and me and Caryn," Zach tells the camera in the trailer. The scene then shows Zach and his wife, Tori Roloff, at a picnic table with Matt and Caryn Chandler.
"After the farm deal fell apart, there has been some tension between us," Matt says.
"I was extremely uncomfortable," Tori notes about her time spent with Zach, Caryn, and Matt. "I just didn't want to be there, like, at all."
"You know, we tried to give them a little bit of our attention, but they were shut down," Matt adds.
Did Zach buy Roloff Farms? What happened with the deal?
It's clear from the Little People, Big World trailer that Zach Roloff and Tori Roloff didn't purchase Roloff Farms. It's unclear exactly what occurred except that there was a deal in place that couldn't be carried out by either Zach or Matt. Given the "tension" in the trailer, Caryn may have had something to do with Zach not buying.
Tori gave more insight into the deal via Instagram. "What happened to Zach and Jeremy's desires of wanting to buy Roloff Farms? It disappeared," a fan asked Tori on Instagram.
"It definitely didn't," she answered. "Some things just don't go according to plan. But it all worked out for us."
A few fans on Reddit have theories regarding what occurred.
"Any of the kids wanting to buy the farm probably wanted Matt to hold a mortgage, but he wants the money right away," a fan posited. "And who knows if he wants to leave part to Caryn or keep that option open."
"My assumption is Matt/Amy wouldn't sell to just one brother or even both of them … it makes sense for a family property (or the eventual money from the sale after a parent passes away to be split between all four siblings)," another Reddit user wrote.
Rumors suggest Matt Roloff wants Jacob Roloff to purchase the farm
Given the Little People, Big World trailer, Matt Roloff still owns all of Roloff Farms. But rumors suggested he wanted his youngest son, Jacob Roloff, to purchase part of the farm. It's unclear if that's in the works.
"Matt would prefer Jacob and wife, Isabel, to take over the farm, but he's not sure they are on board at the moment," an insider told The Sun. "He is the youngest son but Matt knows Jacob has potential, they are on the farm a lot, and Matt thinks this is a good way to teach him a lot of things he needs to learn."
 "Zach has also mentioned taking over the farm, and Jeremy has said in the past he would like it," the insider continued. "So, Matt is still kind of stuck on what the next steps are, but he would prefer Jacob."
We'll have to wait and see what becomes of Roloff Farms during the show's next season.
Check out Showbiz Cheat Sheet on Facebook!