'Little People, Big World': How Many Kids Do Zach and Tori Roloff Have? How Old Are They?
Little People, Big World follows the lives of the Roloffs — and fans adore Zach and Tori Roloff. Zach has achondroplasia, the same type of dwarfism his mother, Amy, has. Tori is of average height. Together, they have a few children who are also featured on the show. Here's how many kids Zach and Tori have and how old the children are now.
How many kids do Zach and Tori Roloff from 'Little People, Big World' have?
RELATED: 'LPBW': Fans Are Upset by a Video Tori Roloff Posted of Zach Roloff Pushing Her and Jackson Into a Kiddie Pool
Zach and Tori Roloff have two children — Jackson and Lilah. The adorable children are featured on Little People, Big World, of course — and they're not the only Roloff grandchildren. Jeremy, Zach's twin, and Jeremy's wife, Audrey, also have a son and daughter of their own.
While Zach and Tori currently have two children, it looks like they're opening up to expanding their family even more. "Originally I was like, 'Two kids is my max,'" Tori told People in April 2020. "But I can definitely see us having more."
At the time, Zach shared he and Tori had no immediate plans for more children. "We're loving the season that we're in right now raising kids," Tori added. "Zach and I always say that we were built for this family life." But in March 2021, Tori announced she miscarried their third child via Instagram.
Tori noted she found out she miscarried after her eight-week ultrasound. "I've honestly never felt loss like I did in that moment," she wrote. "I've never felt so sad, angry, and scared in a single moment." But she then added her "silver lining," which was having two sweet happy, healthy kids. "We have two kids who we have to snuggle and love on every day," she added.
How old is Jackson Roloff? How old is Lilah Roloff?
RELATED: 'LPBW': Tori Roloff Explained She Got a C-Section for Her Second Pregnancy Due to Baby's Dwarfism
Jackson was born on May 12, 2017, making him 3 years old currently and 4 years old in 2021. Zach and Tori Roloff publicly celebrate all of Jackson's birthdays online as well as on Little People, Big World.
"These have been the best three years of my life," Tori wrote to Instagram on May 12, 2020. "You are such a light and bring so much laughter into our world. Jackson, I love your attention to detail and your silly moods. You are seriously the best big brother and watching you with Lilah Ray brings me so much joy."
Lilah is Jackson's younger sister. She was born on Nov. 19, 2019, and is 1 year old. In 2021, she'll turn 2.
"We love you and your curiosity so much," Tori wrote about Lilah to Instagram in November 2020. "I love that you know what you want and what you don't want- this is going to serve you well in this world. … You are such a light in our world Lilah. You are such a gift. I thank God every single day that He chose me to be your mom. I can't wait to spend as many birthdays as I can with you!!"
Does Tori Roloff's daughter have achondroplasia? Does her son?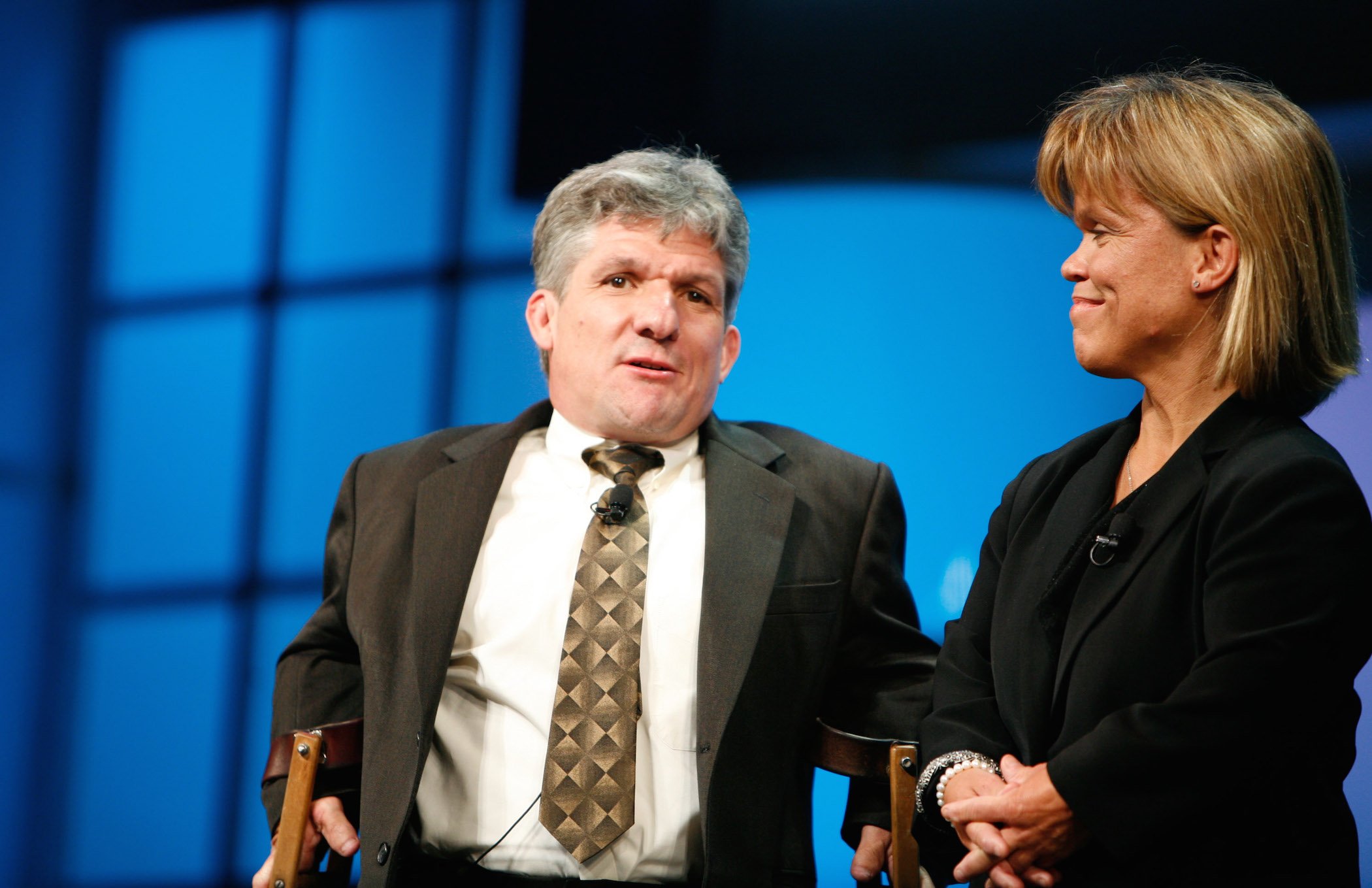 Both Zach and Tori Roloff's kids have dwarfism. According to Today, the couple has a 50% chance of having kids with dwarfism. Both Jackson and Lilah were born with achondroplasia, the same type of dwarfism Amy and Zach have.
Zach's talked about his personal health issues that come along with achondroplasia. "I had to have leg straightening, so I had two casts on," he told In Touch Weekly. "Then I had to go back into surgery sophomore year of high school, they added screws to the leg."
Despite his difficulties, he also explained he's happy to have children with the same condition. "I'm not going to say, 'Oh yeah, man, I wish my kid had dwarfism.' … But I'm also not going to say, 'I really hope [he's] average height,'" he added. "Average height kids have issues, too."
We're looking forward to hearing more about Zach and Tori Roloff in the upcoming seasons of Little People, Big World!
Check out Showbiz Cheat Sheet on Facebook!