'Little People, Big World': Jeremy and Audrey Roloff Bought a Farm — But It's Not Roloff Farms
TLC fans continue to watch the Roloff Farms drama unfold on Little People, Big World. Matt Roloff and Zach Roloff sorted out their feelings after Zach revealed he and Tori Roloff didn't buy Roloff Farms. Before this, Jeremy Roloff seemed interested in purchasing the family property. Most recently, plans changed. Jeremy and Audrey Roloff revealed they bought their own farm in June 2022. Here's what's going on.
Did Jeremy Roloff buy the family farm? What to know about Roloff Farms in 2022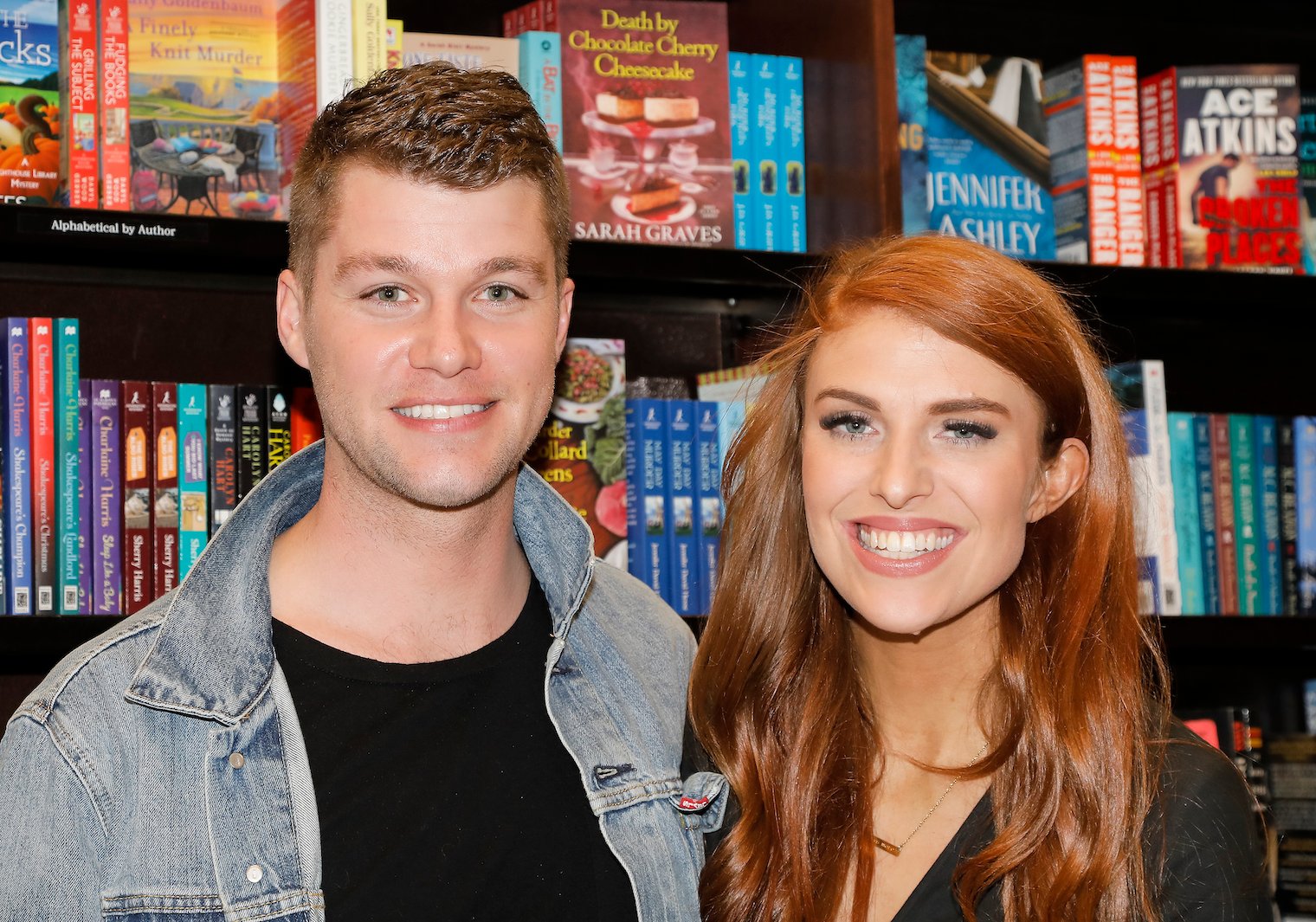 Both Jeremy Roloff and Zach Roloff took an active interest in purchasing Roloff Farms, as Matt and Amy Roloff discussed the idea in Little People, Big World Season 22. Ultimately, neither of the twins bought any of the property, as revealed in season 23. So, what happened?
Jeremy and Audrey Roloff are no longer on the show, but they discussed Roloff Farms on their Instagrams. "We tried to back in May of 2020," Audrey told a fan on Instagram who asked her if she bought Roloff Farms, a Reddit screenshot reveals. " … In short, Jer had hoped to take over his parents' farm (or a portion of it) since he was a child. It was something he was lead to believe was possible. He made it very known to his family publicly and on TV. It became a mutual dream when we got married, and we started working towards it. … When we were finally at a point where it was practically possible, we made an offer, but realized that maybe it wasn't meant to be …."
Matt Roloff took to social media and said his kids had "very fair chances" to buy the farm, though.
Audrey and Jeremy Roloff reportedly bought their own farm in June 2022
While Jeremy and Audrey Roloff didn't buy Roloff Farms, the former Little People, Big World stars alerted fans via a newsletter that they purchased their own farm.
"After a two-year search spanning all over the state of Oregon, we bought a farm!" Audrey announced in a newsletter in June 2022, according to Reddit. " … It all happened pretty fast, as things do these days in real estate. We closed last month and have already begun a few projects. Stay tuned on Instagram for a tour coming soon!"
Audrey then noted the farm needs "a bit of work," but she and Jeremy didn't want to pass up the opportunity. Additionally, she and Jeremy decided they would sell their first home.
"As excited as I am for our new adventure, getting our house ready to sell has been very emotional," she continued. "This was the first home we ever bought, and it was the home we brought all of our babies home to. We have loved this home and put so much work into it over the five years (exactly) that we have been here."
Why did Zach and Tori Roloff move out of state? The 'Little People, Big World' couple announced their move
Audrey and Jeremy Roloff won't return to Little People, Big World to talk about buying their own farm. Instead, the current season revolves around Zach and Tori Roloff choosing to move after failing to buy Roloff Farms from Matt Roloff.
So, why did Zach and Tori move to Washington? Zach and Matt Roloff were in talks for Zach to take over Roloff Farms, but the negotiations fell through. It seems Zach and Tori made a new plan in light of not owning Roloff Farms. Their new home likely suits their needs better, as they also expanded their family.
"Some things just don't go according to plan," Tori told a fan on Instagram about buying Roloff Farms. "But it all worked out for us."
For more on the entertainment world and exclusive interviews, subscribe to Showbiz Cheat Sheet's YouTube channel.
RELATED: 'Little People, Big World': New Clip Shows Roloff Farms Sale Negotiations Falling Apart