'Little People, Big World': Jeremy Roloff Might Be Facing Money Troubles
TLC's Little People, Big World Season 24 showed the Roloff family at odds, and fans wonder what's next. Zach and Tori Roloff star in the show alongside Matt Roloff, Caryn Chandler, Amy Roloff, and Chris Marek. But Jeremy Roloff and his wife, Audrey Roloff, left years ago. Now, it looks like the couple might be facing serious money troubles. Here's what's going on.
What does Jeremy Roloff do for a living? He left 'Little People, Big World'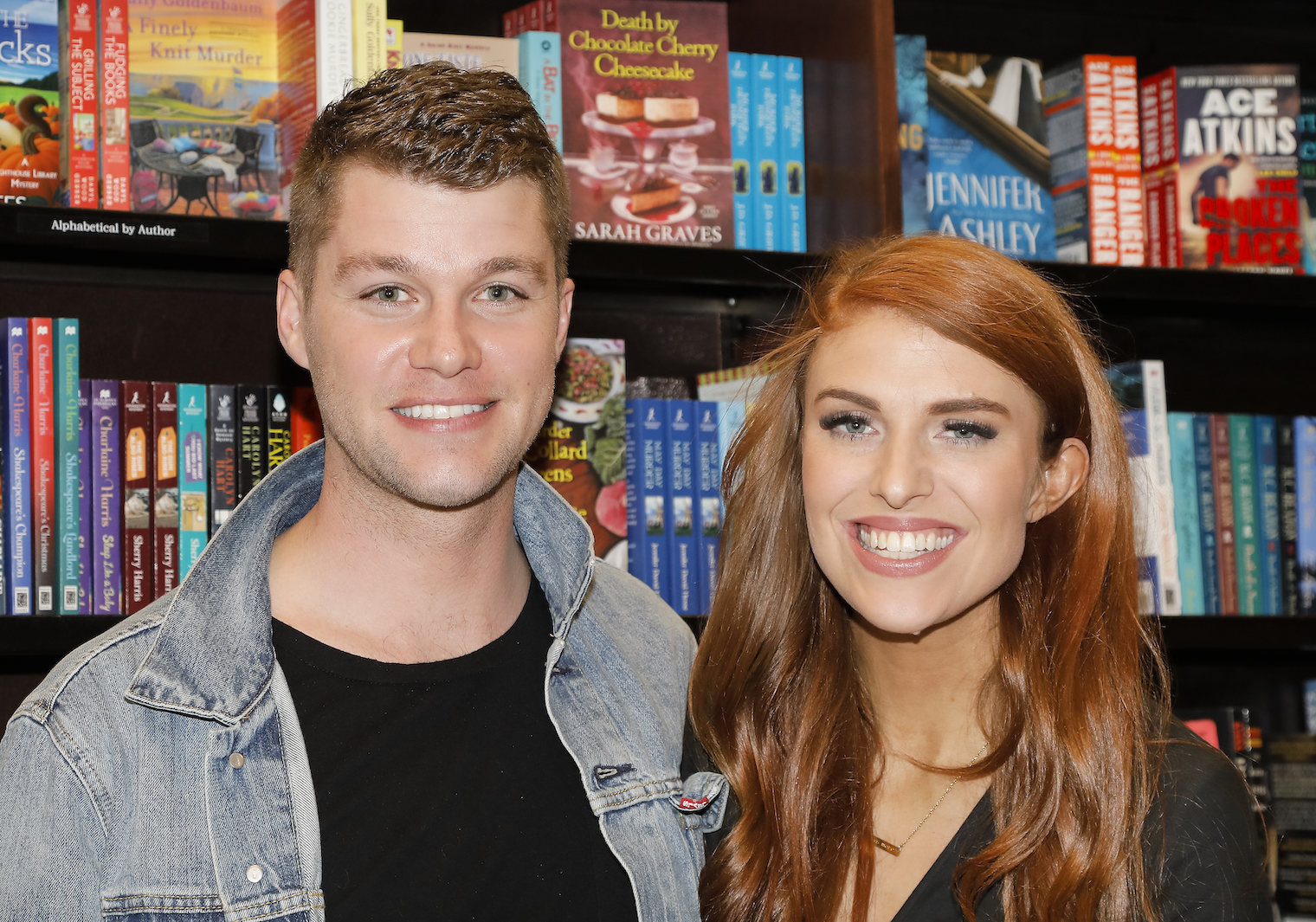 Jeremy and Audrey Roloff left Little People, Big World in 2018 and never turned back. The married couple wanted to grow their family and work on their own business ventures. At the time, they left on good terms with TLC, though Jeremy later revealed on Instagram how he really feels about the show continuing for so many years.
"It's become that athlete that won't hang up the cleats, so he's doing damage to the team and injuring himself in the process," he announced on Instagram. "Audrey and I had other things we wanted to do besides fabricating drama on TV."
So, what does Jeremy do for a living now? Distractify reports Jeremy named himself president of The Roloff Company, which encompasses his and Audrey's business ventures. These ventures include the couple's best-selling novel, A Love Letter Life; marriage journals; Behind the Scenes podcast; and Jeremy's Lightroom presets. Audrey makes additional money with social media sponsorships.
Audrey Roloff left a clue that she and her husband are facing money troubles
Jeremy and Audrey Roloff seemed to do well with money after Little People, Big World. But it seems they've since experienced money troubles. Audrey gave a peek into her and her husband's financial state during a Q&A on Instagram.
"So many things in our house are [frazzled emoji]," she wrote to a fan asking about the wood paneling in their new farmhouse, according to The Sun. "It's straight out of the '70s, so everything is really dated, and honestly a lot of things don't work or are old or beat up … it needs a lot of fixin'. But given the state of the economy and our season of life, we didn't want to rush into a crazy remodel."
In another post, Audrey admitted to facing money struggles as a family. "Some of our [businesses] have made zero money, some have been extremely profitable, and others have actually cost us," she told a fan. "Along the way we've quit/stopped a lot of things in order to start or give more attention to others."
Is 'Little People, Big World' returning in 2023?
Jeremy Roloff might not be the only Roloff family member hurting for money in 2023. The future of Little People, Big World remains uncertain after season 24. As of early January 2023, TLC hasn't renewed the series yet. And rumors suggest Tori Roloff, Matt Roloff, and Caryn Chandler are ready to call it quits.
Tori told her followers that her days with the show are numbered. "I think our time is definitely coming to a close, but we're trying to enjoy it while it's here!" she told an Instagram follower.
As for Jeremy and Audrey, they're completely done with the show and have no desire to continue filming even if it brings them a more stable income. Jacob and Molly Roloff agree with them on this.
For more on the entertainment world and exclusive interviews, subscribe to Showbiz Cheat Sheet's YouTube channel.