'Little People, Big World': Jeremy Roloff Says He 'Didn't Want to Associate' With the Show When He Left, Says It Did 'Damage'
Jeremy Roloff from 'Little People, Big World' told his Instagram followers he doesn't want to 'associate' with the TLC series at all. Here's what he wrote.
TLC's Little People, Big World cast member Jeremy Roloff filmed with the show since the beginning. Amy Roloff and Matt Roloff initially featured all four of their children — and that included Jeremy. Eventually, when Jeremy got older, he left the show behind with his wife, Audrey Roloff. But he's now saying he "didn't want to associate" with the show at all after his departure. Here's what he posted to Instagram — and how other Roloff family members responded.
When did Jeremy Roloff leave the show? He no longer films with 'Little People, Big World'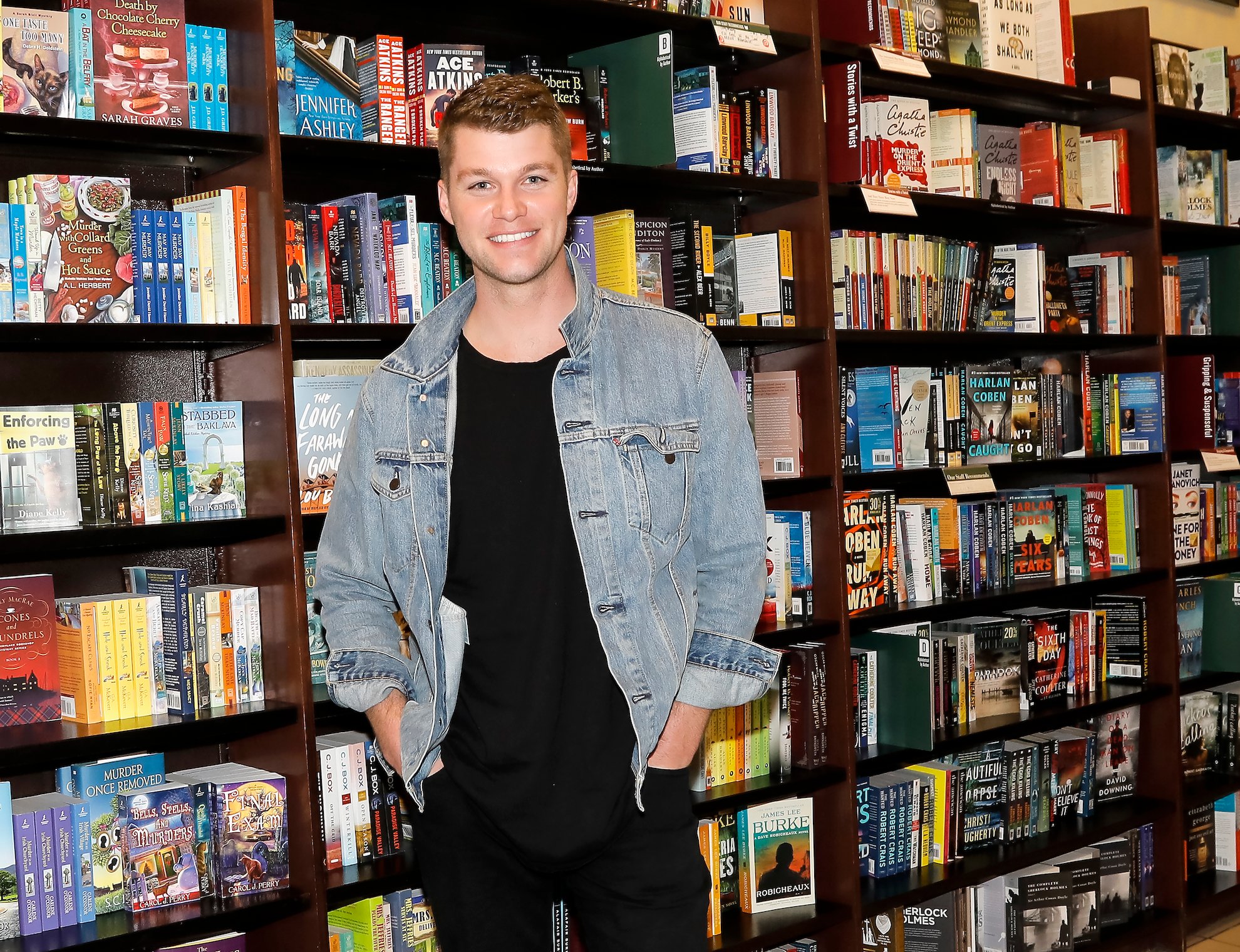 Jeremy Roloff and Audrey Roloff are no longer regulars on Little People, Big World. Jeremy initially attained fame for being of average height while his twin brother, Zach Roloff, was a little person. Over time, Zach and Tori Roloff decided to stay on the show, while Jeremy and Audrey went their separate ways. Jeremy decided he had enough of the show in 2018.
So, why did Jeremy Roloff quit? He and Audrey wanted to pursue their own personal business endeavors and focus more on their family. They spoke to Access at the time regarding their decision.
"Fourteen years is a long time to do anything, and I just reached a point where it was never something I really said 'yes' to, I just grew up doing it," Jeremy explained. "It's been amazing. If you asked me if I would do it all over again, I would say yes … but it's a long time. Time to do something else."
Jeremy Roloff told his Instagram followers he 'didn't want to associate' with the show anymore
Jeremy Roloff revisited his choice to quit Little People, Big World via Instagram. A Reddit user captured his response to a fan asking him why he never appears on the show anymore.
"For many reasons, but in short, it became something I didn't want to associate with anymore," he told the fan. "It's become that athlete that won't hang up the cleats, so he's doing damage to the team and injuring himself in the process. Audrey and I had other things we wanted to do besides fabricating drama on TV."
At the bottom of Jeremy's response, he added he feels thankful he had the opportunity. But he knows his fans who "pay attention" understand where he comes from.
Fans have differing opinions of Jeremy and Audrey, but a few Reddit users identify with what Jeremy explained.
"I seem to be in the minority with my opinion but I think this is a fine answer," a Reddit user wrote. "He didn't want to be a part of the TLC circus with all their fake storylines — we all know the shows are scripted in one way or another. The show has also run its course, he isn't wrong there."
Tori Roloff responded to her brother-in-law who said the show was 'fabricating drama'
While Jeremy and Audrey Roloff left the show behind, Zach and Tori Roloff still film with Little People, Big World. And Tori Roloff responded to Jeremy's Instagram response.
"Thoughts on Jer saying that LPBW does more harm than good and it needs to end?" a fan asked Tori via Instagram, In Touch reports.
 "I don't know what he said, but each individual family has to make their own decisions," she responded. "It still works for our family and we enjoying [sic] our story. It needed to end for them."
We expect to see Amy, Matt, Zach, and Tori Roloff on the next season of Little People, Big World.
Check out Showbiz Cheat Sheet on Facebook!