'Little People, Big World': Matt Roloff Said He's Never Selling His Side of the Farm
Matt Roloff from 'Little People, Big World' has talked a lot about the future of Roloff Farms. Recently, Matt went on a podcast and stated he's never moving off of his side of the farm no matter what. Here's what he had to say.
Roloff Farms has been a source of contention for the Roloffs on Little People, Big World. After Matt Roloff and Amy Roloff divorced, Amy decided to sell her half of the farm back to Matt. After that, there was additional talk about what happens to the property when Matt chooses to retire. While the future of Roloff Farms appeared uncertain, Matt recently noted he's never actually selling his side of the farm.
Amy Roloff sold her half of Roloff farms to Matt Roloff on 'Little People, Big World'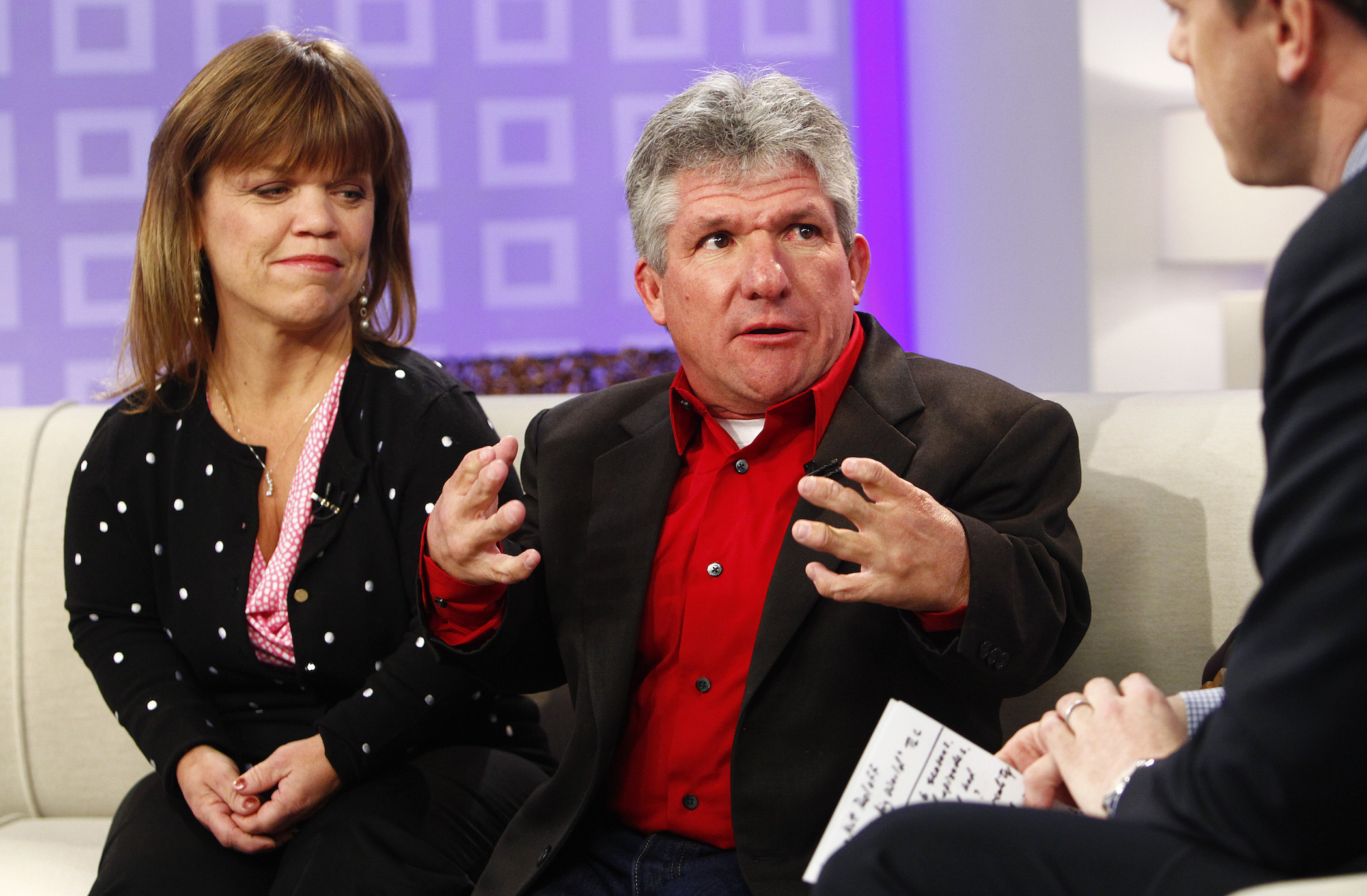 Amy and Matt Roloff's divorce was really hard on the couple, and Amy found it particularly stressful. On Little People, Big World, we watched her grapple with the separation and struggle to figure out where she'd go next. While she's now engaged to Chris Marek and living in a new place, saying goodbye to the farm proved tough. But she ultimately knew selling her half to Matt was the way to go.
Reports show Amy sold her half of Roloff Farms to Matt for $667,000 in April 2019. It seems she profited off of the sale, too, as she bought her new home for $588,500.
That wasn't the end of the sale, either. Amy also reportedly sold over 32 acres of land to Matt for an additional $975,000.
As for Amy's future involvement with Roloff Farms, we're not sure. While fans would love to see her back for pumpkin season, she's made it clear she's washing her hands of the property.
Is Matt Roloff selling the farm? He says he's keeping his half
Matt knows he's not getting any younger, and keeping up with the farm can be tough. He's talked about potentially selling the Roloff Farms on Little People, Big World. But now, it seems that's not actually in the plan at all. He spoke to the First Class Fatherhood podcast about his future with the property.
"I'm not planning on ever — I'm planning on dying here on this side of the farm," Matt said on the podcast. "Now, the north side — we call it the original side — the 33 acres, hopefully we're going to figure out which one of the kids might be interested, or a combination thereof. But, the south side of the farm, I'm hoping to dig my grave here."
If Matt was to leave the farm behind, he noted he'd miss the "new projects" the most. "I just love to get in my big boy toys. … I always have new toys coming," he added.
Zach Roloff considered buying Amy Roloff's half
As for who will take over Amy's side of Roloff Farms, it seems both Zach and Jeremy have taken interest. On season 21 episode 5 of Little People, Big World, Zach spoke to his wife, Tori, and his parents about the possibility of him taking over.
"One thing Tori and me talked about, we've talked about maybe we can move in here," Zach explained to Matt and Amy. "Maybe we can be the ones that take over the farm, buy the place."
Amy seemed unsure at the idea. While she knew Jeremy had interest, she didn't know Zach felt the same.
"I think it caught Amy a little off guard because Zach's not one to, he's not loud," Matt explained on the show. "He's kind of quiet about his interest. He didn't just say, 'Hey, I'm gonna have interest in taking on the farm.' He's actually been doing the work."
It seems Amy's side of the farm is still up in the air, so perhaps season 22 can give answers.
Check out Showbiz Cheat Sheet on Facebook!