'Little People, Big World': Matt Roloff Posts Sweet Birthday Tribute to Jacob Roloff: 'I'm Very Proud'
Matt Roloff from 'Little People, Big World' posted a birthday tribute for Jacob Roloff to Instagram. Here's what Matt said.
Fans of TLC's Little People, Big World remember when Jacob Roloff was on the show. Now the Roloff family member doesn't appear on the reality series, and he keeps his life quite private. Recently, Matt Roloff posted a birthday tribute to Jacob despite some of their differences in the past. Here's what Matt posted to Instagram for Jacob's 25th birthday.
Matt Roloff's son, Jacob Roloff, reportedly didn't always have a good relationship with his father on 'Little People, Big World'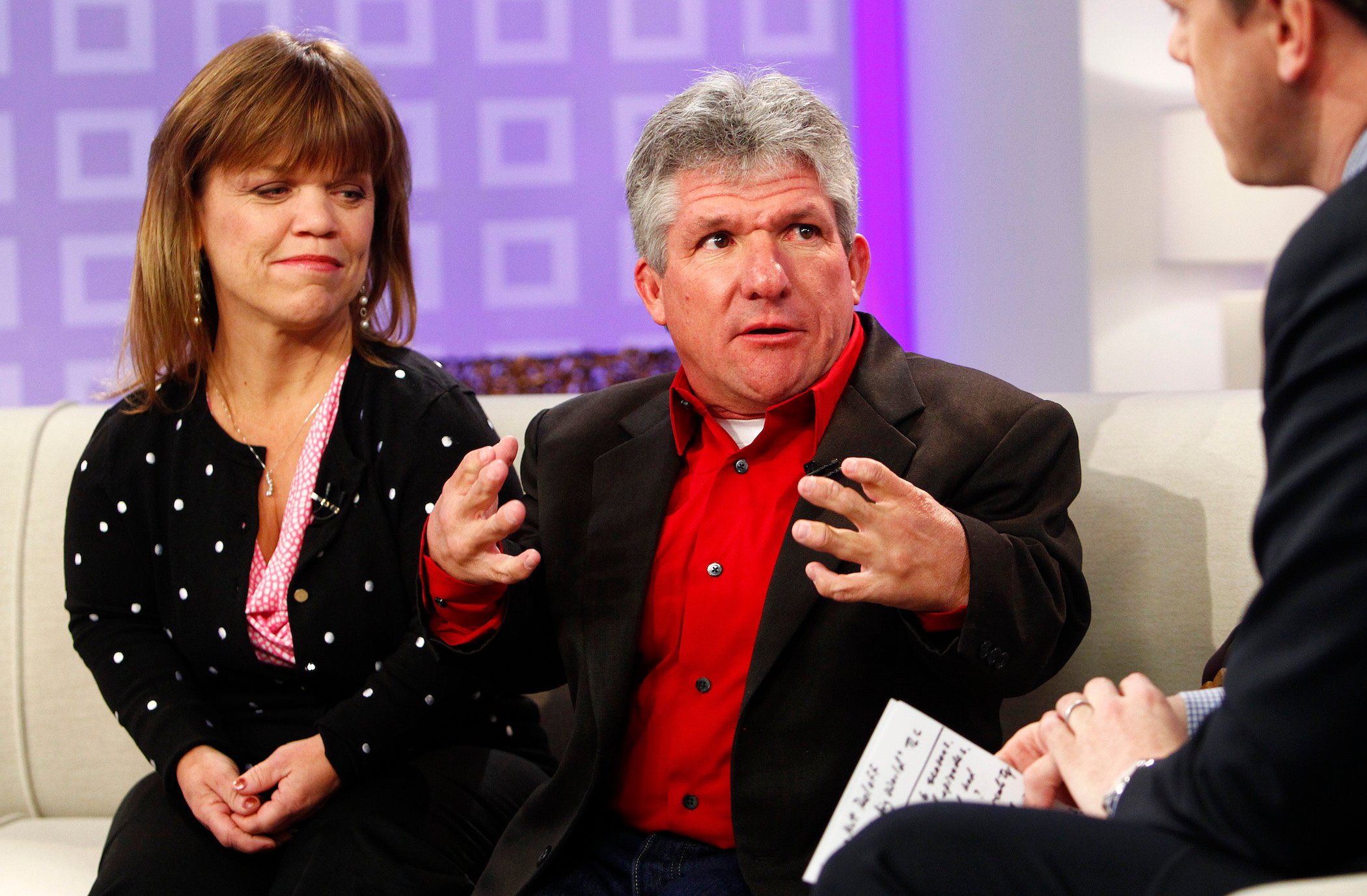 Matt Roloff and Jacob Roloff reportedly didn't always have a good relationship. Jacob got his start on Little People, Big World, but he was the first of the Roloff kids to leave the show behind. He posted his reasoning to Instagram, though he shared more about his experiences years later.
"For me, noticing how the agenda of the crew doesn't work well with the health and happiness of our family is what made me decide quite a while ago that I would not be a part of it as soon as I was able," he wrote on Instagram in 2016.
Then, in December 2020, Jacob came forward with allegations that he was sexually abused while on the show in another Instagram post.
As for Jacob and Matt, a reporter told Radar Online they didn't have the "best relationship" due to Matt and Amy Roloff's divorce. "Jacob and his dad, they don't have the best relationship," the insider claimed. "I think when his parents divorced he put a lot of the blame on his dad. His mom was hurting for a long time, and he believes Matt was the sole cause of that — like his dad is the one that blew up the whole family."
Matt Roloff posted a sweet birthday tribute to Jacob Roloff on Instagram
Over the years, it seems Matt Roloff and Jacob Roloff have been able to repair their relationship even with Jacob not taking part in Little People, Big World. On Jan. 17, 2022, Matt posted a sweet birthday tribute to Jacob.
"Happy 25th Birthday to my youngest son, Jacob," Matt began in his post that shows Jacob smiling while in the driver's seat of an old Volkswagen. " … I'm very proud of the man you have become," Matt continued. "As you already know … since October. This 1967 VW (Roloff family original owners) is yours to keep and pass on down the line. I couldn't help but save this photo for your birthday."
In the comments, Matt added a reminder for Jacob about their private "dinner celebration" that involved Matt's girlfriend, Caryn Chandler.
Isabel Rock, Jacob's wife, commented on the post with a series of heart emojis. To that, Matt commented, "You picked a winner," Matt added. "And thank you for letting him be such an incredible and constructive presence on the farm the past six months."
Does Jacob Roloff have a child? What's he up to now in 2022?
With Jacob Roloff off of Little People, Big World, what is he up to now? And does he have a child with Isabel Rock?
For fans who don't follow Jacob, he and Isabel have a son. People reports the couple announced Isabel's pregnancy in July 2021. In December 2021, Isabel gave birth to their child, Mateo.
"One month of Mateo," Isabel posted to Instagram on Jan. 5, 2022. "One month of motherhood. One month of learning to adapt. One month of expanding; my patience, my heart, my capacity to love. One month of watching a little human change right before our eyes."
Additionally, Isabel and Jacob no longer live in their red van. In Touch reports the couple moved into an apartment. Isabel tweeted about signing apartment documents in October 2021 prior to giving birth to Mateo.
It's unclear what Jacob and Isabel plan to do for the future, but it seems Jacob also has more involvement with Roloff Farms than he did previously.
Check out Showbiz Cheat Sheet on Facebook!