'Little People, Big World': Matt Roloff Will Reportedly Retire From Roloff Farms in 2022
Matt Roloff from 'Little People, Big World' owns Roloff Farms, but he's reportedly ready to retire and sell it to his sons. Here's what an insider had to say about the state of the farm.
Little People, Big World features the lives of Amy and Matt Roloff as they navigate their family and owning Roloff Farms. More recently, Matt and Amy divorced and are now with their partners long-term. Matt and Caryn Chandler are in it for the long haul — but it doesn't look like Matt is too attached to holding on to Roloff Farms forever.
Matt Roloff from 'Little People, Big World' might retire from Roloff Farms
Fans of Little People, Big World know all about Roloff Farms. Matt Roloff ran the family farm with Amy by his side for decades. After their divorce, Amy had a major decision to make regarding the property. She ultimately decided to sell her half of the property to Matt and purchase a home of her own 15 minutes away.
In more recent times, Matt's considered selling Roloff Farms to his kids. Zach and Jeremy Roloff both expressed interest in owning the property. While it doesn't look like any of the Roloff kids have purchased the land yet, the next season of the show might feature this as a storyline.
A source told The Sun Matt's looking to retire, too. While he adores Roloff Farms and would love to keep it in the family, working the land by himself is a lot of work.
"Matt and Caryn want to retire soon, probably by the end of 2022," the source explained. "They think it's time after years of hard work. Jeremy is OK with this but also desperately wants to be a part of the business. There are discussions he could end up co-owning the farm with Zach moving forward."
Is Matt Roloff selling the farm?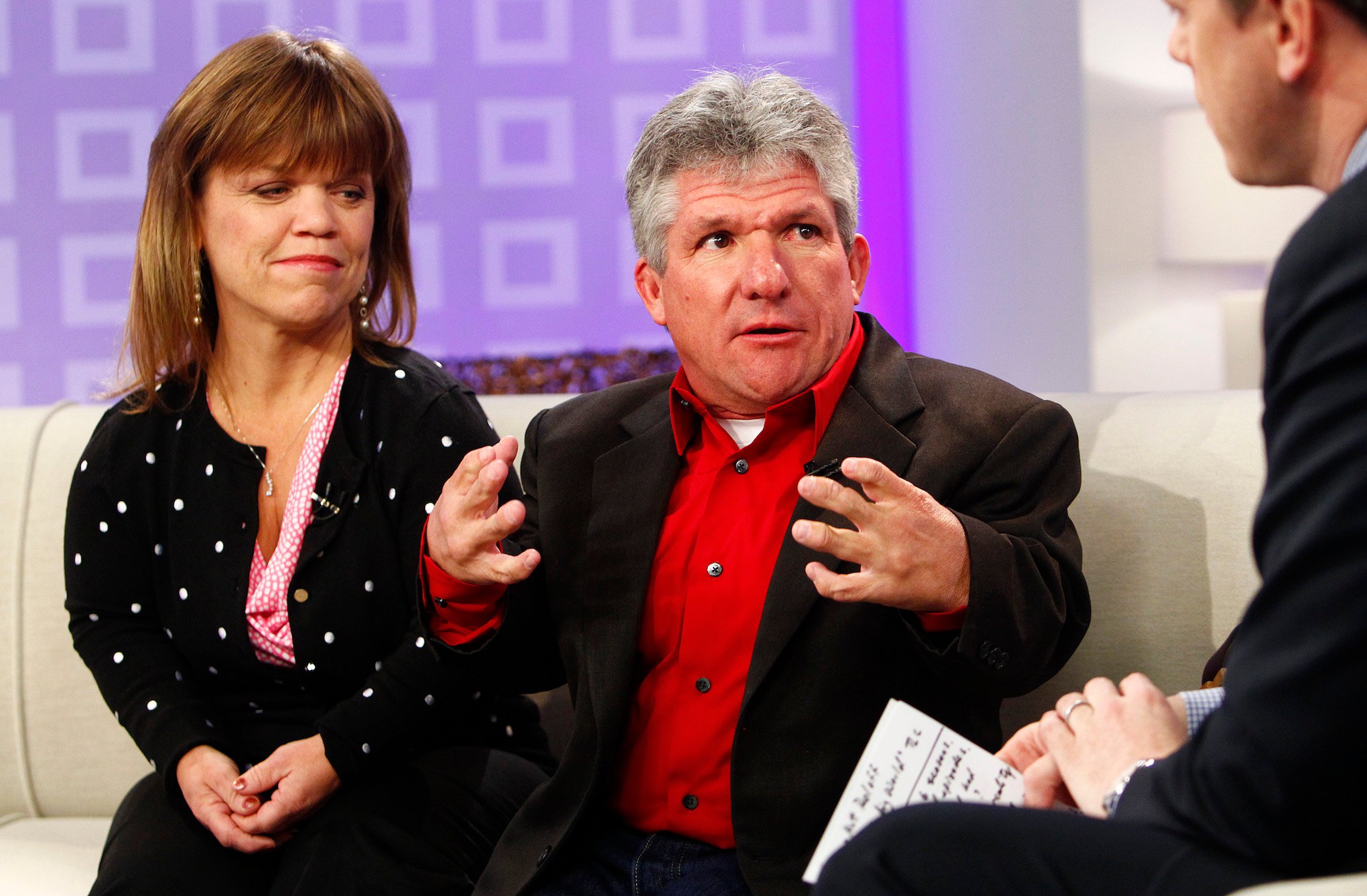 So, is Matt Roloff really selling the farm? Last season on Little People, Big World, it looked like he was gearing up to do so. And Zach spoke with Amy and Matt about the possibility of him and Tori taking over.
"One thing Tori and me talked about, we've talked about maybe we can move in here," Zach told his parents on the show. "Maybe we can be the ones that take over the farm, buy the place."
Amy isn't so sure about Zach taking over, though. "I didn't know he was thinking about that," Amy explained on the show. "And I know Jeremy has been thinking about it for quite some time. It suddenly changes how Matt and I look at this property, I think."
So far, it doesn't look like any of the Roloff kids have purchased the property.
Did Matt Roloff get married to Caryn Chandler?
Aside from Roloff Farms, Little People, Big World fans want to know what's up with Matt Roloff and Caryn Chandler. The two have been together for years and known each other for a decade or longer. Now that Amy's engaged, fans want to know if Matt and Caryn are also planning on walking down the aisle.
Previously, Matt noted he's waiting for Amy to have her moment before he has his. But he's clearly planning on spending the rest of his life with Caryn by his side. Now, more recently, he gave his followers a clue an engagement could come soon.
"Marry that woman!" a follower commented to him on Instagram.
"Maybe I will!!" Matt said back. "You'll have to wait and see."
We're looking forward to the upcoming season of Little People, Big World on TLC.
TLC did not return a request for comment about Matt Roloff's potential retirement by the time of publication.
Check out Showbiz Cheat Sheet on Facebook!