'Little People, Big World': Matt Roloff Wants Roloff Farms Renters to Work on the Property
TLC's Little People, Big World Season 24 exposed the cracks in the Roloff family. Zach Roloff hoped to purchase some of Roloff Farms from Matt Roloff, but the father and son couldn't agree on a price. This left Zach bitter and Matt with all of the property to himself. Now, Matt's renting Roloff Farms for short-term visits. And he explained how he wants visitors to help work on the property.
Matt Roloff explained on 'Little People, Big World' Season 24 that he planned to rent Roloff Farms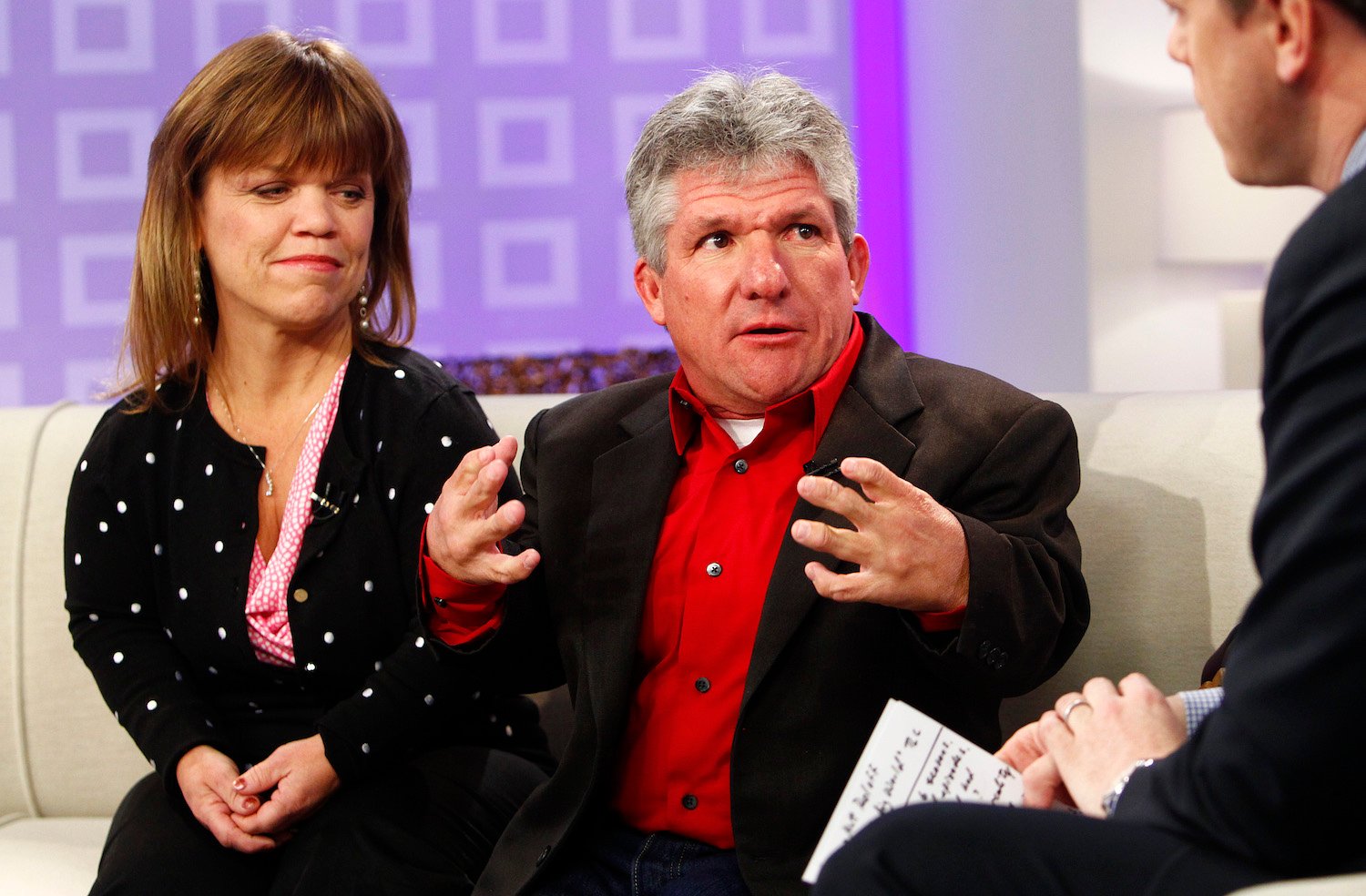 Little People, Big World Season 24 showed Matt Roloff hoping to sell several acres of Roloff Farms for $4 million. Ultimately, the property didn't sell. He had to resort to Plan B, which involved putting the farm up for short-term rental. This means anyone outside of the Roloff family can spend time staying in Amy Roloff's old farmhouse for a fee.
"My dad texted us that he's renting out the house as a short-term rental," Zach Roloff explained on the show. "Kind of trying to just numb myself to everything. It's just irrelevant now. Like, if things worked out differently, it's kind of ironic, like ridiculous honestly. But, you know, the family, everything could've just been different. And instead, now he's going to this plan B of renting it to strangers. A lot of it just doesn't make sense."
Amy Roloff also expressed her distaste for the idea, especially when Matt told her any Roloffs can stay on the farm free of charge. "I can't see any of my kids doing that," she told the cameras.
Matt Roloff hoped the short-term renters would help work on the property
In past episodes of Little People, Big World, Matt Roloff explained how it's tough for him to keep up with all of the work that has to be done on Roloff Farms. Currently, he has his youngest son, Jacob Roloff, help him with the upkeep. But he explained to Entertainment Tonight that he'd also love for the short-term renters to lend a hand and enjoy the "labor of love."
"More people could actually enjoy the farm and get a taste of it," he explained. "We might even let them use the mowers so they can get a real feel of what it's like to do the work."
Matt further explained that constantly maintaining the farm is the part he doesn't enjoy. "The idea that we are gonna continue to own the farm and I will have to continue to maintain it and be responsible for the maintenance of it, which is the part I don't like about it," he said. "Because that's the part I was trying to get rid of the most was the maintenance."
How much does it cost to stay at Roloff Farms?
So, how much would it cost for a Little People, Big World fan to spend time on Roloff Farms?
According to Distractify, guests must book a minimum of three nights to stay on the property. Prices range from $566.71 and $2,020 per night and include six bedrooms, five and a half bathrooms, and additional amenities.
"Fees will be determined by demand and seasons," Matt Roloff wrote on Instagram in October 2022. "More information will be forthcoming soon … but needless to say, we are scrambling hard behind the scenes (plus, running the busy pumpkin patch) to convert (re-furnish) the home to be ready for its first guests. At this point … we are not live yet but working [feverously] to get it ready before year-end."
For more on the entertainment world and exclusive interviews, subscribe to Showbiz Cheat Sheet's YouTube channel.