'Little People, Big World': Where Is Molly Roloff in 2022? Amy Roloff Just Visited Her
Amy Roloff posted a photo of Molly Roloff to Instagram after they visited together for Easter. Here's what to know about the ex-'Little People, Big World' star.
TLC's Little People, Big World brought Amy and Matt Roloff's family to the forefront. Though only Zach Roloff and his wife, Tori Roloff, remain filming the show with Amy and Matt, the couple has four children. More recently, Amy gave fans a peek at her visit with her daughter, Molly Roloff. So, where is Molly Roloff now in 2022? Here's what we know.
'Little People, Big World' star Amy Roloff visited Molly Roloff for Easter 2022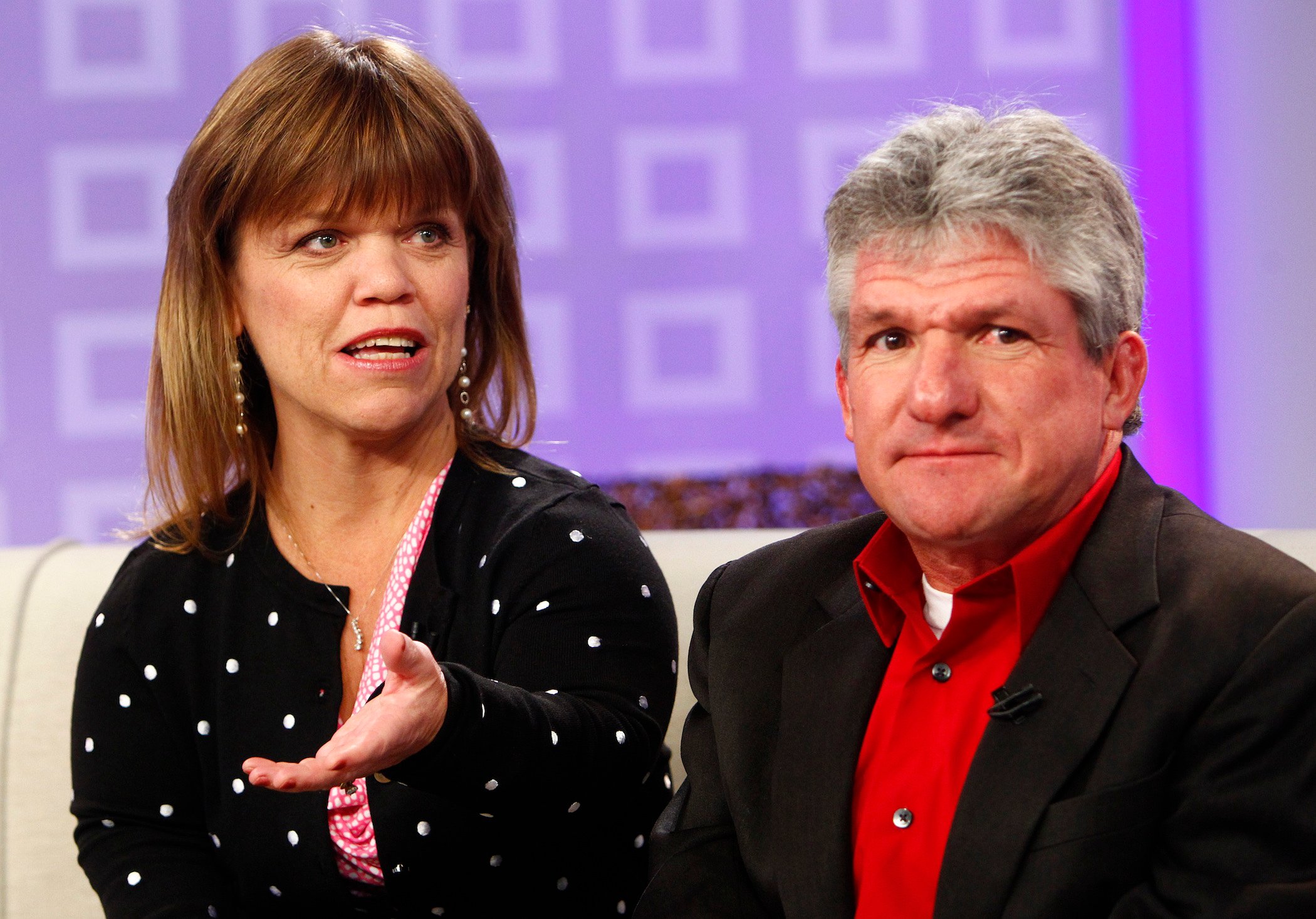 Today, Amy and Matt Roloff are the driving force behind Little People, Big World, but such wasn't always the case. When the show began, Amy and Matt showcased what their family looked like. Both Amy and Matt are little people, as is Zach Roloff. But Zach's twin, Jeremy Roloff, as well as Molly Roloff and Jacob Roloff, were born of average height.
With the show returning to TLC in 2022, it looks different from when it first began. And fans rarely see much of Molly in the public eye. Amy posted a photo to Instagram on April 17, 2022, of her visiting Molly for Easter.
"Easter weekend in Spokane," Amy captioned the post. "Nothing better than hanging out with some of my kiddos and grandson and praising the Lord. Hallelujah!" The photo shows Amy taking the selfie outdoors with Molly, Molly's husband, Jacob, Jacob's wife, two dogs, and a baby carriage.
Where is Molly Roloff now?
So, where is Molly Roloff now? At 28 years old, she's married to Joel Silvius and still living in Spokane, Washington, where Amy visited her. Amy visits Molly from time to time, and it seems Molly also comes to Helvetia, Oregon, to spend time with her mom. They live about five to seven hours apart.
In Touch Weekly reports Molly is a Senior Accountant – External Reporting at Nordstrom. While she currently lives in Spokane, she also reportedly went to school there. She attended Whitworth University in Spokane.
So, will Molly make any future appearances on Little People, Big World? While she's no longer a series regular, there's a chance she'll make a cameo for major events. Unfortunately, fans shouldn't expect her, Jeremy Roloff, or Jacob Roloff to return to reality TV full-time.
Did Jacob Roloff have a baby? He and his wife have a baby carriage in the Easter photo with Amy Roloff
Aside from Molly Roloff, Amy also visited with Jacob Roloff, given the Easter 2022 photo. So, does Jacob Roloff have a baby now? He does. He and his wife, Isabel Rock, welcomed their first child in December 2021. They married in 2019.
"Our birth story didn't go as planned; as we know life rarely ever does," Isabel posted on Instagram on Dec. 11, 2022. "These past few weeks have shown me what true surrender and trust looks like. I have never been more hands on my knees afraid, and I have also never known a love so big. Seeing Jacob as a father is the most heartwarming thing I have ever witnessed. Being a mother is the most myself I have ever felt."
While Jacob Roloff will never return to Little People, Big World, he has a good relationship with Molly and Amy. Additionally, recent rumors suggest Matt Roloff wants him to take over Roloff Farms, though we'll have to wait and see what occurs there.
Check out Showbiz Cheat Sheet on Facebook!