'Little People, Big World': Roloff Farms Realtor Says Farm Was Offered to the Roloff Kids 'Many Times'
TLC viewers have watched the Roloff family in Little People, Big World for over a decade, and a lot's changed since the show's beginning. The most recent season focuses on what Matt Roloff, the current sole owner of Roloff Farms, plans to do with the property as he approaches retirement. According to Matt, he gave his kids ample chances to buy the property. And a Roloff Farms realtor recently backed him up on this claim.
Is Roloff Farms being sold? What to know about the 'Little People, Big World' farm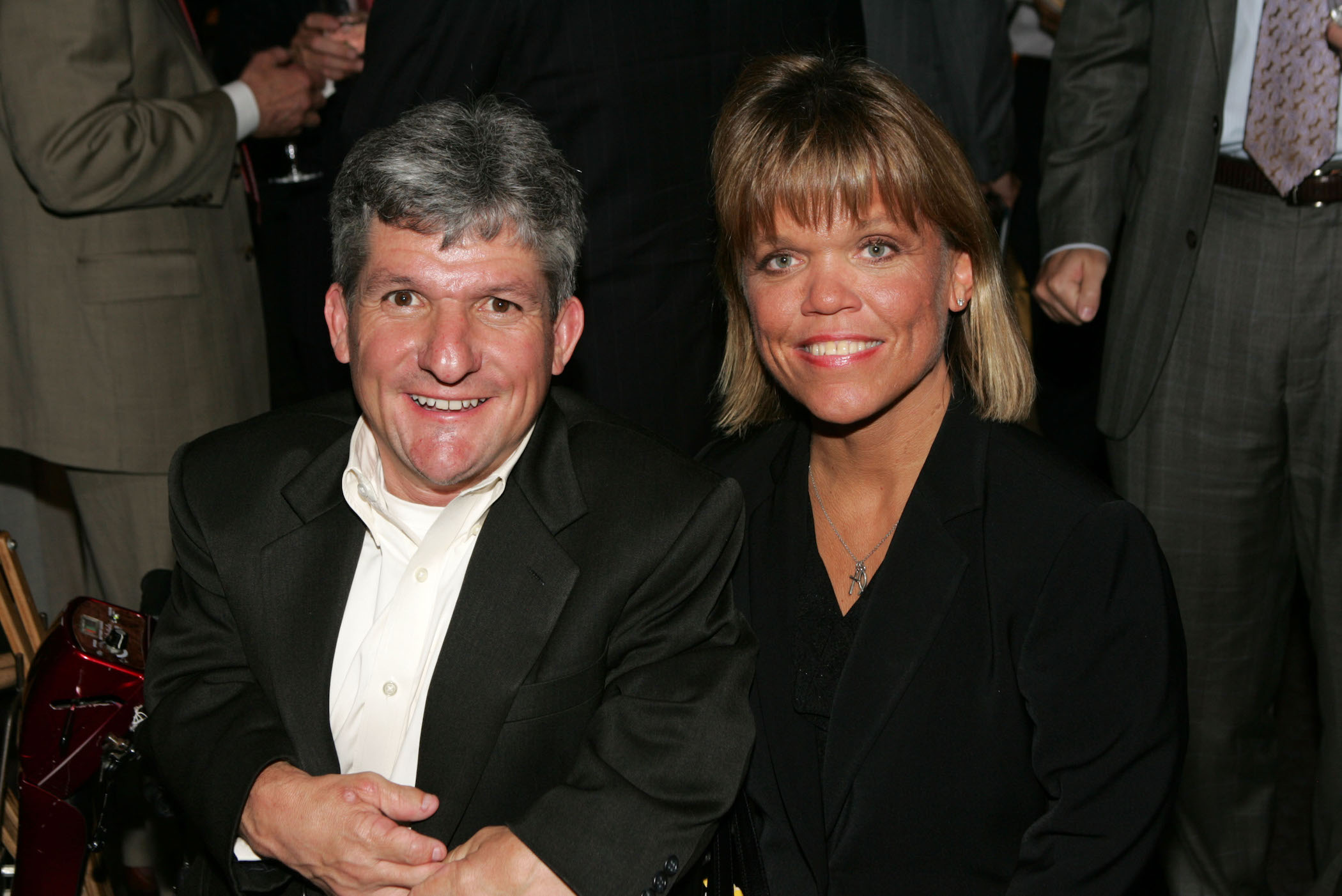 Little People, Big World viewers continue to see changes made to Roloff Farms. Matt and Amy Roloff owned the farm together through their marriage, but their divorce led to Amy selling her half of the property back to Matt. Later on, Matt noted several times in the show that he didn't want to own the property solo forever. His twins, Zach and Jeremy Roloff, both took an active interest in owning the property.
So, is Roloff Farms being sold now? Matt took to social media to announce he put 16 acres of the farm on the market. "The BAD news, as you can imagine, is how difficult it was for me to put even 16 of the 108 acres of Roloff farm up for sale," he wrote on Instagram. "My ultimate hope was that the entire Roloff Farms property would stay in our family for generations to come. … The GOOD news … you never know what the future might hold for the '93' uncharted and pristine acres that do remain in the Roloff Family for all to enjoy!"
The Roloff Farms realtor gave more information about Matt and Amy Roloff's kids' decisions
Matt Roloff's Instagram post states he gave his kids ample time to decide whether they wanted to purchase any part of Roloff Farms. Recently, the Roloff Farms realtor backed up Matt's claims. Realtor Juli Martin with boutique agency LUXE spoke to Forbes about the Little People, Big World family.
"The property was offered to the kids many times before it went to market," Martin said. "We worked with one of Matt's kids for about a week to try to keep the sale of the property inside the family before moving forward with putting the house on the market. It just didn't come together on the choice of said child, who went in another direction."
Martin also mentioned some of the disadvantages of selling the famous property. "There are all the associations in the show, of the inherent drama of television," she added. "Also, people have watched the house's evolution — they know every detail of every remodel. There's no mystery. They can go back through the footage and find out exactly what was done and when. But I'm not sure if that's a disadvantage or advantage."
Jeremy Roloff just bought property of his own
Neither Zach nor Jeremy Roloff purchased Roloff Farms, as discussed in the latest season of Little People, Big World. But Jeremy and his wife, Audrey Roloff, recently bought a farm of their own.
"We bought a farm!" Audrey announced on Instagram. "And look what's in our backyard. Yup, that's our trestle. … We've got a lot of work to do to bring our vision to life, but Jer and I are excited to finally have some space to get our feet dirty (literally) and bring our dreams of using land into reality."
Amy Roloff congratulated Audrey and Jeremy on the farm purchase. "Love this reel," she commented. "I'm thrilled for you guys and will look forward to how you'll turn this place into your home." So far, it doesn't look like Matt Roloff has commented.
For more on the entertainment world and exclusive interviews, subscribe to Showbiz Cheat Sheet's YouTube channel.
RELATED: 'Little People, Big World': Matt Roloff Says His Kids Might 'Hate' Him for Changes to Roloff Farms