'Little People, Big World' Season 23 Premiere Date, Time, and How to Watch
TLC fans can't wait to see what the Roloff family is up to in 2022. Little People, Big World Season 23 is almost officially here, and that means Matt and Amy Roloff, as well as Zach Roloff, Tori Roloff, and Caryn Chandler, will share the small screen to tell their stories. So, when does the new season begin? Here's everything to know about the date, time, and how to watch.
When is the new season of 'Little People, Big World'? Here's the date and time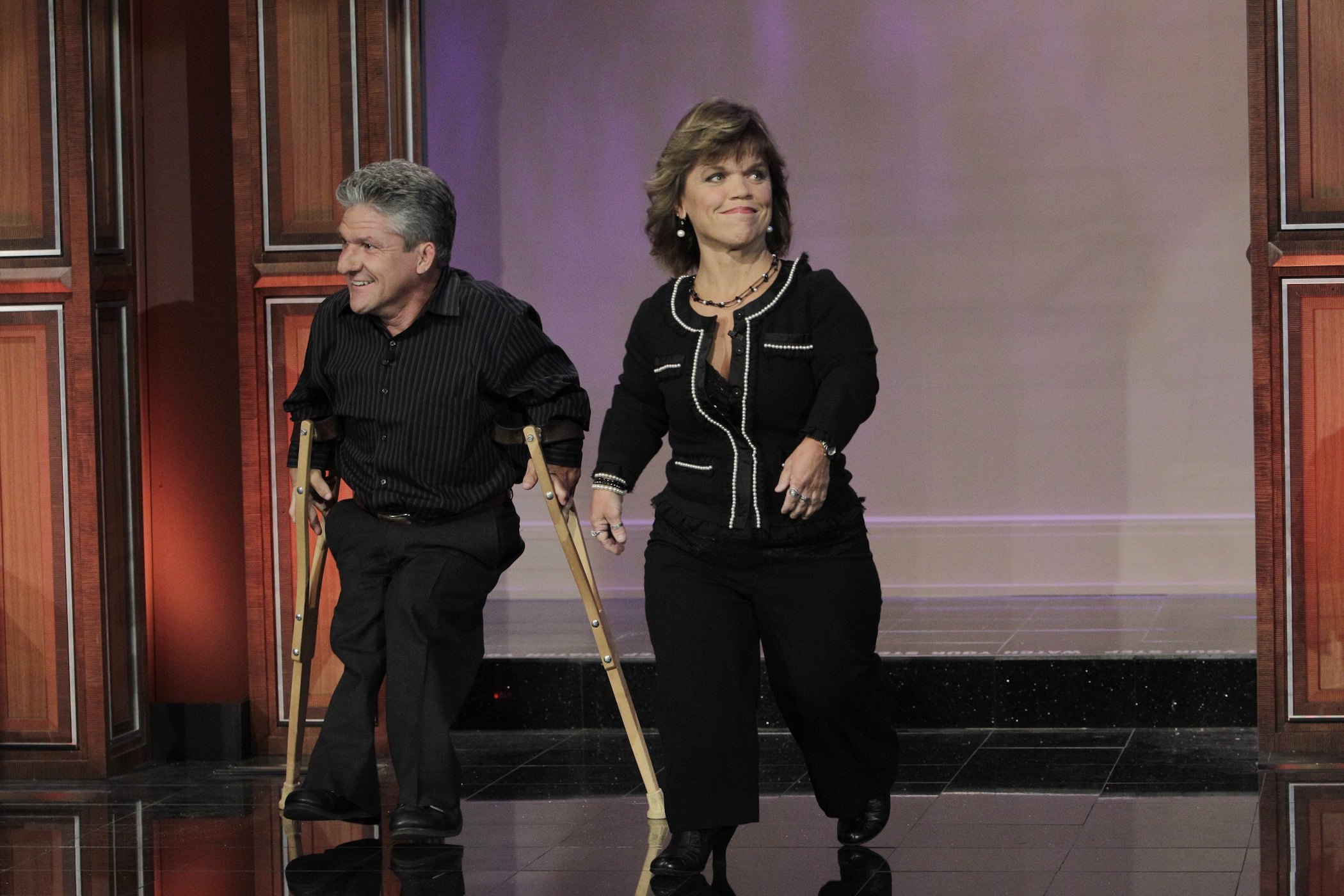 Little People, Big World Season 23 premieres on Tuesday, May 17, 2022, at 9:03 p.m. ET, according to the TLC schedule. The season will have 10 episodes.
The first episode of the season is titled "Roloff Crazy Train," and it's off to a tough start for the family. Last season, Zach Roloff discussed the possibility of taking over Roloff Farms after Amy Roloff moved off of the property and sold her half to Matt Roloff. Now, it seems negotiations go awry in the very first episode of the season.
"Zach and Tori dream of raising their family on the farm, but negotiations with Matt take a turn for the worse, and the two parties are left at odds," the episode description reads. "Amy and Chris look forward to life as a married couple, but Zach reveals a shocking family decision."
As for the "shocking family decision" that Zach and Tori make, it's likely they announce to Matt and Amy that they're moving. Zach and Tori moved their family from Oregon to Washington, and the show will cover their decision to do so.
How to watch 'Little People, Big World' Season 23 and past seasons
With Little People, Big World Season 23 premiering on May 17, how can fans watch the show?
Those with access to cable can catch the episode live via TLC or the TLC GO app. Other options for watching the show live include Philo, Hulu + Live TV, fuboTV, YouTube TV, and Sling TV.
Discovery+ also offers on-demand video streaming for a select variety of channels, and TLC is one of them. Discovery+ comes with a seven-day free trial, which is great for fans hoping to try out the service. Plans then begin at $4.99 per month. Fans can't stream TLC shows live with Discovery+, but they can watch older episodes of Little People, Big World using the service.
Tension over Roloff Farms will be highlighted in the new season
While Matt and Amy Roloff are no longer together in Little People, Big World Season 23, there are still plenty of reasons to tune in. And one of them is to see what went down with Roloff Farms. Fans keeping up with the news know Matt chose to put 16 acres of the farm up for sale. This means none of his kids chose to purchase this portion, and it looks like the show will get right into Roloff Farm talk from the first episode of the new season.
A clip from the new season shows Matt saying his kids might "hate" him for the decisions he makes regarding Roloff Farms, too. We imagine this has to do with him putting the property up for sale. "If the kids decide they want to hate me for this, then there's nothing I can do about it," Matt says in a clip.
For more on the entertainment world and exclusive interviews, subscribe to Showbiz Cheat Sheet's YouTube channel.
RELATED: 'Little People, Big World': What Happened Between Matt Roloff and Zach Roloff With Roloff Farms?