'Little People, Big World': Tori Roloff Is Pregnant With Her and Zach Roloff's Third Baby — When Is Her Due Date?
Zach and Tori Roloff are reality stars, and two of the featured players in the hit TLC reality series Little People, Big World. The Roloffs have been through their share of trials and tribulations over the past few years — therefore, fans were that much more excited when Tori recently took to Instagram to share an exciting announcement that has everyone buzzing. Tori Roloff's pregnancy announcement has fans not just looking to the future, but to the past as well, reviewing the couple's journey to becoming parents of three children. Keep reading to learn more about baby No. 3 on the way, including what we know about Tori Roloff's due date.
Tori Roloff announced her pregnancy with baby No. 3 in November 2021 — what is her due date?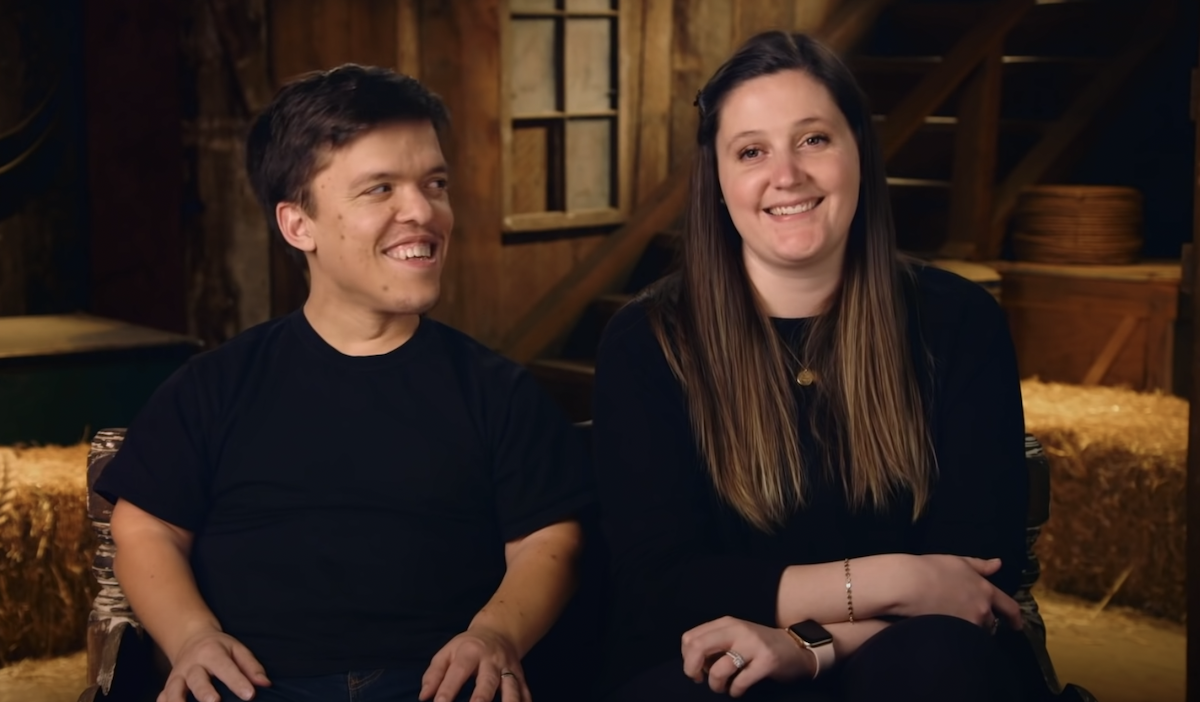 On Nov. 17, Tori took to Instagram to post a photo announcing that she and her husband, Zach are expecting their third child
In the caption, she wrote "We are so excited to share some exciting news with you! Baby Roloff will be joining us this spring and we are so grateful to God for this sweet gift." Roloff also shared a series of photos in her announcement, including a sweet snap of the entire Roloff family, featuring Zach, Tori, and their two young children, Jackson and Lilah.
Zach also shared the pregnancy announcement on his Instagram, writing, "We got some exciting news to announce! Baby coming spring of 2022! Tori is looking as beautiful as ever."
Although Zach and Tori Roloff haven't yet shared an exact due date for baby No. 3, fans will likely have a better sense of how far along Tori is once she starts sharing bump photos. For her past pregnancies, at least, the Little People, Big World star has posted photos alongside what week she's currently in. We'll have to see if she does the same this time around!
Tori suffered a miscarriage before this pregnancy
Zach and Tori Roloff didn't wait long after their marriage to start their family. In May 2017, they welcomed their first child, a son named Jackson Kyle. Two years later, in November 2019, they had a baby girl, whom they named Lilah Ray. In March 2021, the couple experienced heartbreak, revealing that same month that they had suffered a miscarriage.
In a post shared on her Instagram page, as reported by Heavy, Tori Roloff wrote, "We were so excited to share some exciting news this week. We were so excited when we found out we were expecting baby #3, and we couldn't wait to share." She continued, "We went in for our first ultrasound at 8 weeks and found out that we lost our sweet baby two weeks earlier."
Fortunately, the latest news from the Roloffs that they are expecting a brand-new baby has done a lot to heal the couple — and fans all around the world are thrilled for their new chapter."
The Roloff family is expanding even further
Zach and Tori Roloff aren't the only members of the Roloff family who are expanding and welcoming new members. Notably, Jeremy and Audrey Roloff recently welcomed their third child, Radley Knight. The new baby joins older siblings Ember Jean, who was born in 2017, and Bode James, who was born in January 2020.
Additionally, Jacob and Isabel Roloff shared several months ago that they were expecting their first child, according to TV Shows Ace. To date, the young couple hasn't posted any sort of baby announcement, although speculation has been growing online, based on the content of Isabel Roloff's recent social media posts, that they have welcomed the baby and chosen to remain silent about the arrival for now.
The entire Roloff family has been a reality TV fixture for many years now, and there's no doubt that fans are invested in their storylines, both on and off the show.