'Little People, Big World': Tori Roloff Said Buying Roloff Farms Didn't Go 'According to Plan,' Shares Her Feelings on the New House
Tori Roloff from 'Little People, Big World' answered a fan question about why she and Zach Roloff didn't buy Roloff Farms. Here's what she said.
Little People, Big World stars Zach Roloff and Tori Roloff recently moved out of Oregon. And this came as a particular shock after Zach talked at length with Amy Roloff and Matt Roloff about potentially purchasing Roloff Farms. Recently, Tori took to Instagram to answer fan questions. And she answered a fan who asked why she and Zach didn't buy a portion of Roloff Farms after all the discussion on the show.
Is Roloff Farms for sale? Both Zach and Jeremy Roloff considered taking over the property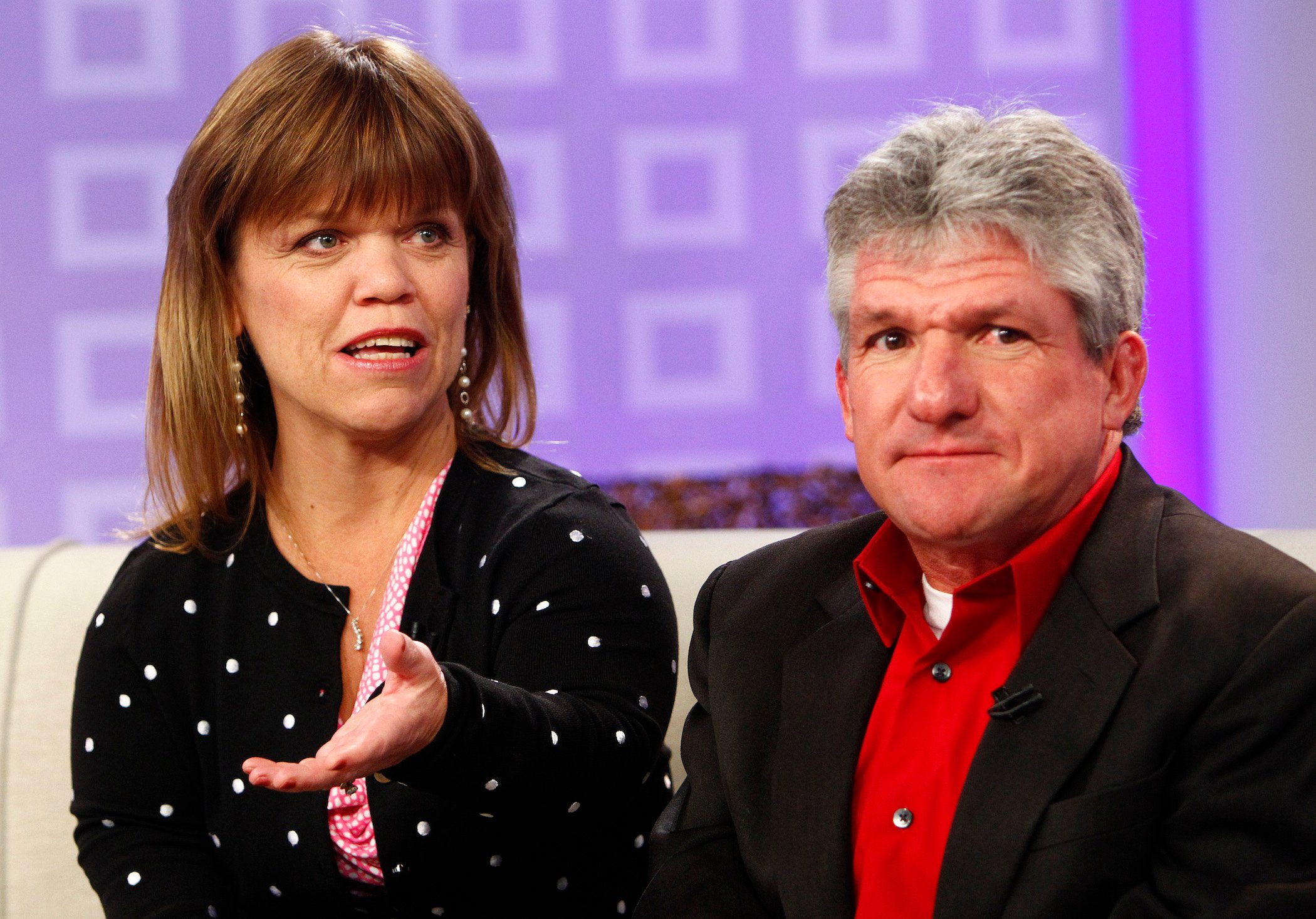 Zach Roloff told Matt and Amy Roloff he wanted to purchase Amy's portion of Roloff Farms. Amy moved off of Roloff Farms after her divorce from Matt, and Matt seemed open to the idea of selling part of the farm to one of their kids. During the filming of Little People, Big World, Zach made it known he was interested. And his wife, Tori Roloff, also seemed on board.
"One thing Tori and me talked about, we've talked about maybe we can move in here," Zach told his parents on the show. "Maybe we can be the ones that take over the farm, buy the place."
Not only was Zach interested in taking over Roloff Farms, but Jeremy Roloff, his twin, seemed interested as well. Jeremy doesn't film with the show anymore, but Amy and Matt explained to the cameras that he and wife Audrey Roloff had interest in the farm.
'Little People, Big World' star Tori Roloff answered a fan about not buying Roloff Farms
While Zach and Jeremy Roloff seemed ultra-interested in purchasing a part of Roloff Farms, neither of them did. "I know most of the kids were happy to get off the farm, I don't think they will ever completely go back, to be honest, which is a shame because Matt wanted them to take over," a Little People, Big World insider told The Sun.
More recently, Tori Roloff took to Instagram to answer fan questions, according to Reddit. A fan asked, "What happened to Zach and Jeremy's desires of wanting to buy Roloff Farms? It disappeared."
To that, Tori answered, "It definitely didn't. Some things just don't go according to plan. But it all worked out for us."
Another fan asked, "Is taking over the farm still on the table?"
Tori answered, "Nope. We're loving this little slice of heaven."
After reading Tori's responses, fans questioned how serious Zach and Jeremy were about owning the property to begin with.
"Regardless of what either Jeremy or Zach says, neither seems to have [the] ambition to actually operate the farm," a Reddit user noted. "I question what they planned to do other than live on it."
"There's gotta be more to the story … and they just don't want to say," another fan wrote. "Jeremy and Matt I bet butt heads a lot. But Tori and Zach moved to another state, which I found interesting. I guess time will tell what happens eventually."
Where did Zach and Tori Roloff move to?
Zach and Tori Roloff moved from Oregon to Washington, and Tori posted about the move to Instagram.
"We said goodbye to our sweet, cozy, unique, and very green house in Portland yesterday!!" Tori wrote. "We have had so many beautiful memories in that house including bringing our sweet bean home from the hospital, countless gatherings, and just a whole lot of love."
According to the New York Post, the new home contains four bedrooms and three bathrooms, and it also came with two acres of land. The couple bought the house for nearly $1 million.
Tori promised Little People, Big World fans she and Zach would stay on the show despite their move. Fans of the show can expect to hear about the new house. And now that Matt Roloff still owns all of Roloff Farms, we'll be curious to see what happens to the property in upcoming seasons.
Check out Showbiz Cheat Sheet on Facebook!