'Little People, Big World': Zach and Jeremy Roloff Reportedly Aren't Buying Roloff Farms
Roloff Farms has been a hot topic of discussion for the Roloff family on Little People, Big World. While Matt and Amy Roloff used to reside on the farm together prior to their divorce, Matt is seemingly the only one who owns the farm now. And Zach and Jeremy Roloff both expressed interest in buying Amy's half of the farm — but now, it looks like they backed out. Here's what an insider claims.
Who owns Roloff Farms from 'Little People, Big World'?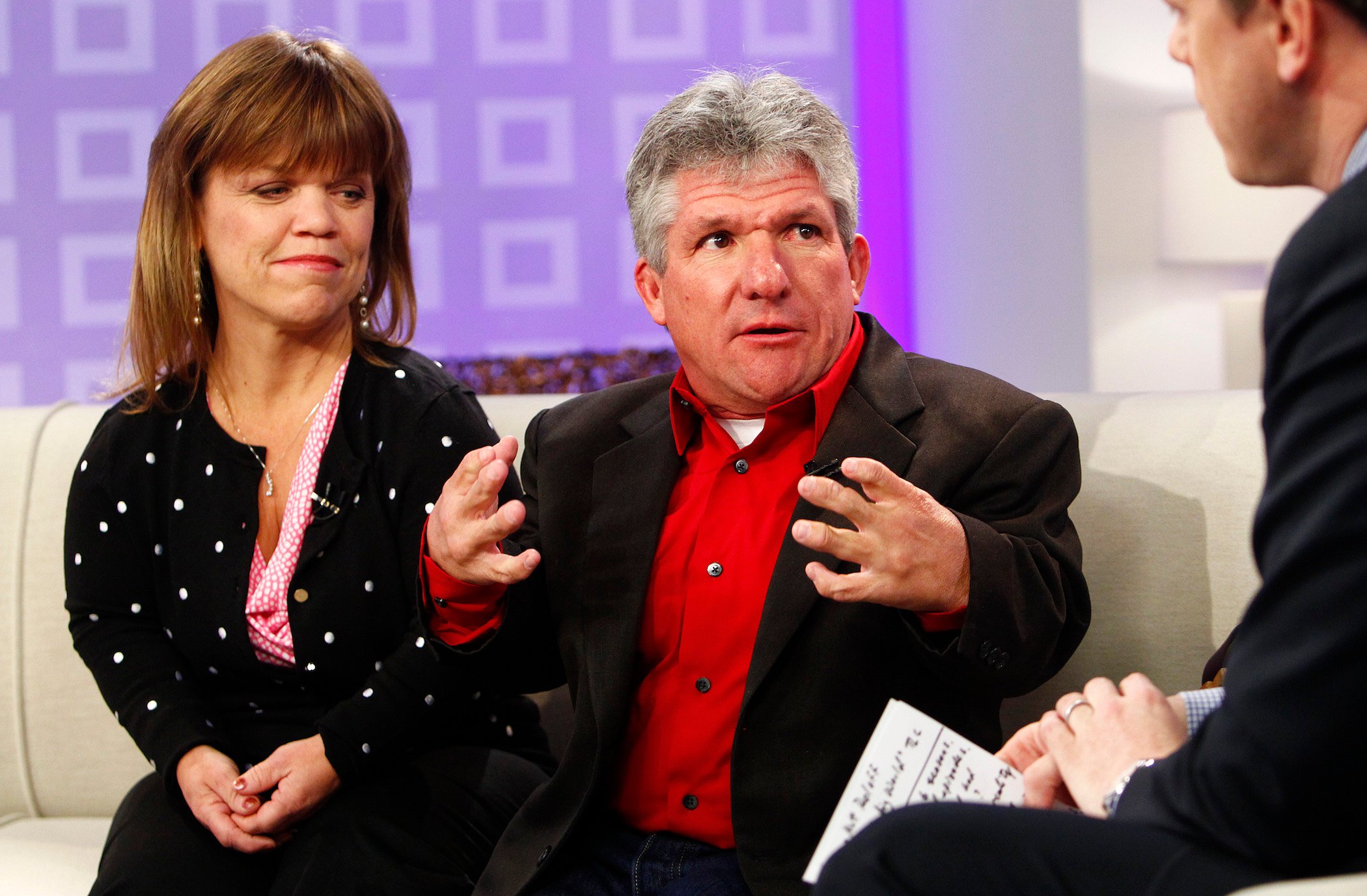 RELATED: 'LPBW': Amy Roloff Revealed She and Matt Roloff Remodeled Her Roloff Farms Home Many Times Before Her Move
It wasn't easy for Amy Roloff to move off of Roloff Farms. The Little People, Big World star lived in her huge farmhouse for decades, and she reminisced on all the memories she made with her kids in that home. Once she and Matt divorced, she knew it was time to leave it behind, though. But it certainly took her longer than she or Matt expected.
"I don't think he's allowing enough time for this kind of deal to go through," Amy shared on the show. "For me, a few weeks to sell a big chunk of real estate and a business that we started together, I have to push the emotion part of that out. But it's hard for me to do that."
Eventually, Matt bought out Amy's side of the farm so he could own the entire property himself. In April 2019, it was reported Amy sold her half to Matt for $667,000. She then bought her new place for $588,500, earning a nice profit.
Zach and Jeremy Roloff of the Roloff family allegedly aren't buying the farm
While Matt initially bought the Little People, Big World farm, other members of the Roloff family seemingly had their eyes on the property. Matt and Amy talked about how Jeremy could potentially buy Amy's half of the farm. But on the show, Zach talked to his parents and his wife, Tori, about his own interest.
"One thing Tori and me talked about, we've talked about maybe we can move in here," Zach said on the show. "Maybe we can be the ones that take over the farm, buy the place."
Now, it looks like Zach and Jeremy aren't buying the property. "Everyone thought one of the kids would take it off Matt's hands for a discount, but that isn't happening and he didn't want to leave it empty, he sees it as a smart business opportunity," an insider told The Sun. "I know most of the kids were happy to get off the farm, I don't think they will ever completely go back, to be honest, which is a shame because Matt wanted them to take over."
Now, it looks like Matt is renting out Amy's side of the farm to a woman unrelated to the Roloff family. "Amy's old big farmhouse is currently being rented by a woman who has worked for Matt for a long time," the source continued. "It's the perfect arrangement for now as Caryn refuses to live there."
How much is Roloff Farms worth?
Matt and Amy built Roloff Farms into what it's known as today, and it's worth quite a lot. According to Zillow, the farm property was worth $1,657,830 in 2018. And we imagine it might be growing in worth, as Matt continues to build on the property and make necessary upgrades.
While the Roloff family couldn't open up Roloff Farms to the public in 2020 in the way they usually do due to coronavirus (COVID-19) restrictions, we're hopeful they'll have a more fruitful year in 2021. And we're looking forward to hearing more about the farm property and all the Roloffs in the new seasons of Little People, Big World.
TLC did not return a request for comment about Zach and Jeremy Roloff not buying Roloff Farms by the time of publication.
Check out Showbiz Cheat Sheet on Facebook!