'Little People, Big World': Zach Roloff Slams Matt Roloff for 'Manipulating' Roloff Farms Information
Matt Roloff and Zach Roloff are feuding over Roloff Farms in 'Little People, Big World.' Here's how Zach slammed his dad on social media.
Little People, Big World Season 23 has a heavy focus on Roloff Farms. Previously on the TLC series, Amy Roloff moved off of the farm and sold half of the property back to Matt Roloff after their divorce. More recently, Matt announced he's selling 16 acres of the property after his kids didn't purchase it. And Zach Roloff claimed Matt's "manipulating the narrative" about the farm after the news broke.
Did Zach Roloff buy Roloff Farms? Here's what's going on with the 'Little People, Big World' property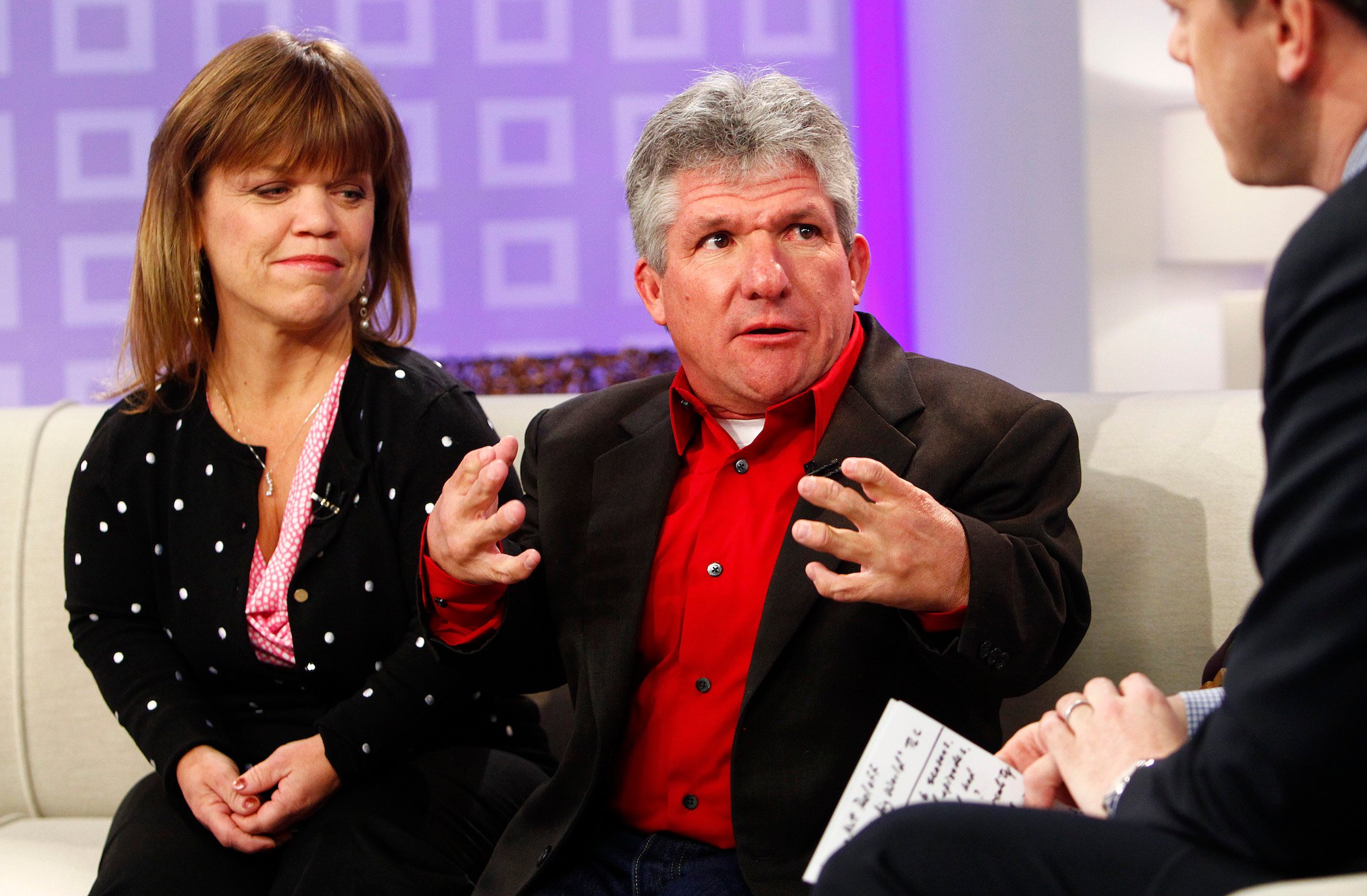 Zach Roloff was in talks to purchase Amy Roloff's half of Roloff Farms, but the plans fell through. The new season of Little People, Big World showed Matt Roloff and Zach had a falling out over the Roloff Farms plans. Since the falling out, Zach and his wife, Tori Roloff, moved to Washington and gave up on owning the farm property completely.
When Matt put 16 acres of Roloff Farms up for sale, many fans were shocked. He went into more detail on Instagram.
"My twin boys decided not to consider working together toward a possible joint sale," he posted on May 15, 2022. "Both of them (along with their growing families) had moved on to other interests and investments … and even though a substantial family discount and a 'gift of equity' was offered by both Amy and [me] … they decided individually that the timing was not right for them to purchase a part of the farm at this time."
Given this, Matt continued by noting that "the difficult decision was made" so he could "take steps" toward completing his retirement goals.
Zach Roloff calls out Matt Roloff online over 'manipulating the narrative'
After Matt Roloff posted the update about Roloff Farms for all of the Little People, Big World fans keeping up, Zach Roloff had a response. The younger Roloff was extremely unhappy with his father's post. A Reddit user captured the post, which now appears to be deleted, as Matt took away commenting abilities.
"My dad is manipulating the narrative right before the season comes out," Zach wrote. "Once again, like he has for most of his life, not taking responsibility for his own actions and blaming others. Dragging the family drama that he created and then [manipulating] the fan base to make himself come out OK."
Finally, Zach called the post a "shocking low of cowardice and manipulation."
After the social media debacle, Zach spoke to E! News and explained where he and Matt stand today. "It's all good," he claimed. "We're all family. … I think it was a mistake to put it on social media, but I think I made my thoughts pretty clear."
Amy Roloff talks about the feud between her son and ex-husband
With Matt Roloff and Zach Roloff feuding this season in Little People, Big World, where does Amy Roloff stand? She recently spoke to Us Weekly about the Roloff Farms drama. She mentioned it's difficult to watch her ex-husband and son having such difficulties with each other.
"I'm just sad that it's come to this," Amy explained. "Parts of me [are] not exactly [surprised] because I've dealt with Matt over the years and he can be tough, he can be grinding, but I also think whatever the expectations were from both of them, they went out the window [and] they obviously did not sync up."
With that said, she noted that "Matt is still the father," and there are situations that her kids still may need to understand. [B]ut … as a father, you may have to take the higher road," she added.
Little People, Big World Season 23 airs Tuesdays at 9 p.m. ET on TLC.
For more on the entertainment world and exclusive interviews, subscribe to Showbiz Cheat Sheet's YouTube channel.