'Little People, Big World': Zach and Tori Roloff Just Moved, But Not to Roloff Farms
Zach and Tori Roloff have left Portland for Washington State, disappointing 'Little People, Big World' fans who hoped they'd take over Roloff Farms.
Zach and Tori Roloff have made a big change. The Little People, Big World stars just moved to a new home. But the TLC stars haven't relocated to Roloff Farms, much to the disappointment of some fans.  
The 'Little People, Big World' stars have moved to Washington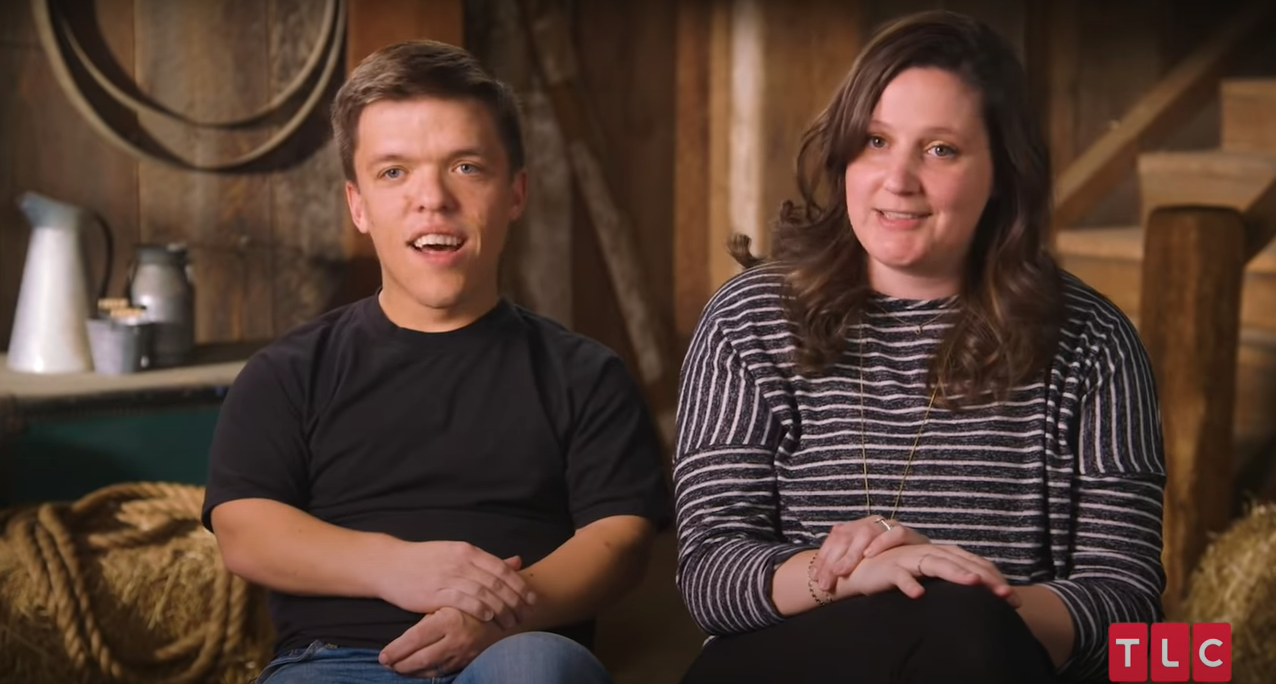 On Oct. 14, Tori took to Instagram to share some big news with fans.  She, her husband Zach, and their two kids, Jackson and Lilah Ray, had moved from Portland to Washington. 
"We've been quite busy the last 30 days and I am beyond exhausted. I hope we never move again. Haha," she wrote. "We said goodbye to our sweet, cozy, unique, and very green house in Portland yesterday!! We have had so many beautiful memories in that house including bringing our sweet bean home from the hospital, countless gatherings, and just a whole lot of love."
The couple's new home is a $1 million four-bedroom, three-bath house on two acres, according to the New York Post. The 3,300-square-foot home was built in 2018 and has an open floor plan, large kitchen, and wood-burning fireplace. 
Some fans are disappointed Tori and Zach Roloff didn't move to Roloff Farms 
Jinger Duggar of Counting On and Carlin Bates of Bringing Up Bates were among those who congratulated Tori on the exciting change in her life. 
"Yay!! Excited for you all!" Jinger wrote. 
"How exciting! Congratulations you guys," Carlin commented.
But some of Tori's followers were a little disappointed in her news. They had hoped she and her family would move to Roloff Farms, where Zach grew up. Zach's father Matt Roloff still owns and runs the farm following his divorce from Amy Roloff. But there's been talk of one of his children, possibly Zach or Zach's brother Jeremy, taking over the property. In a previous episode of the Little People, Big World, Zach even told his dad that he and his wife had discussed purchasing his mom's portion of the farm.
"Darn," one person commented on Tori's post, "Was hoping you would take over the farm."
But according to Tori, it wasn't meant to be.  
"Sometimes things work out for the better!!" she replied. 
Tori Roloff confirms they aren't leaving 'Little People, Big World' 
The Roloffs' move to Washington also had some fans worrying that the family wasn't just leaving Oregon behind. A few feared that Tori and Zach might be leaving Little People, Big World as well. But Tori was quick to assure her followers that wasn't the case. When one person asked "R you guy still gonna be on the show??" she had a one-word reply: "Yes!"  
Tori also shared that an update on the status of Little People, Big World. "Still filming!" she wrote. "Can't wait to share all the madness with everyone!" 
TLC hasn't announced a premiere date for the next season of Little People, Big World. 
Check out Showbiz Cheat Sheet on Facebook!