'Little People, Big World': Are Zach and Tori Roloff Quitting the Show? They Considered Before Their Move
Article Highlights:
Little People, Big World stars Zach Roloff and Tori Roloff moved out of Oregon and to Washington.
Tori Roloff told a fan she's not quitting the show just yet.
Matt Roloff appears to still own Roloff Farms despite Jeremy Roloff's interest in buying him out.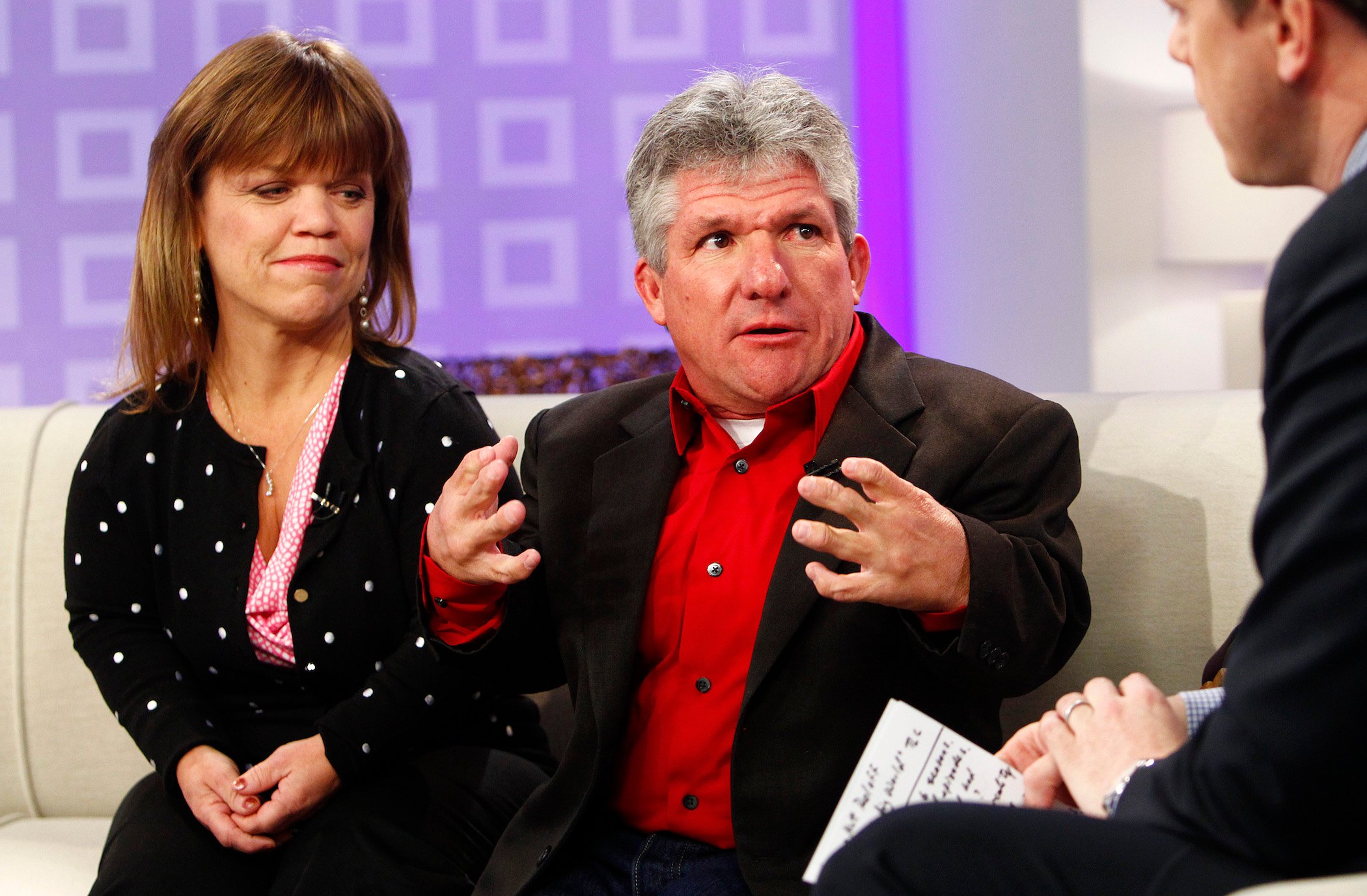 Little People, Big World stars Zach Roloff and Tori Roloff are mainstays on the show, as the TLC series heavily features their marriage and their kids. In the recent past, Zach mentioned his interest in taking over Roloff Farms once his dad, Matt Roloff, retires. But now, it seems Zach and Tori moved to Washington from Oregon. So will the couple continue filming the show?
Zach and Tori Roloff move to Washington
On Oct. 14, 2021, Tori posted photos of herself with Zach, their dog, and their two kids outside of their Oregon home before they took off to their new place.
"We said goodbye to our sweet, cozy, unique, and very green house in Portland yesterday!!" Tori announced via Instagram. "We have had so many beautiful memories in that house including bringing our sweet bean home from the hospital, countless gatherings, and just a whole lot of love. We will miss Portland but we're so excited for our new adventure in … WASHINGTON!"
Why did the Little People, Big World stars move out of state and away from Matt and Amy Roloff? Neither Tori nor Zach answered why they took off. In March 2021, Zach and Tori revealed they had a miscarriage. And there's been consistent strife in Oregon between Matt and Amy. So there's a good chance they wanted a fresh start somewhere new.
Are Zach and Tori Roloff quitting 'Little People, Big World'?
So, are Zach and Tori Roloff quitting Little People, Big World now that they're in a totally different state from Matt and Amy Roloff? It seems the couple still has plans to appear on the TLC series.
"Are you guys still gonna be on the show???" an anxious fan asked Tori on her Instagram post about moving.
To that, Tori responded, "Yes!"
Fans were ecstatic to hear the couple will remain on the reality series. But the duo admitted in the past they thought about quitting. Molly Roloff, Jacob Roloff, and Jeremy Roloff notoriously quit filming with the series, leaving Zach Roloff as the only remaining Roloff sibling on the show.
"There are definitely moments when I wonder, 'Hey, maybe we should move on,'" Zach once admitted to Us Weekly. "'This has been a really good thing, but you know, maybe it's just time to try something new.'"
When will the Little People, Big World couple call it quits on reality TV? "I think the minute it's not fun anymore," Tori told Entertainment Tonight. "I think for us, we enjoy sharing our lives, and for right now our kids get along great with the crew and it's fun. The minute it's not fun anymore, then you got to come together and be like, all right, what's our next step?"
Who owns Roloff Farms now?
With Zach Roloff seemingly out of the picture to take over Roloff Farms, who owns Roloff Farms now? It looks like it's still Matt Roloff at the helm. Amy Roloff sold Matt her half of Roloff Farms after their divorce. And the farm property has been a huge topic of conversation on Little People, Big World in the recent past. While Matt and Amy anticipated either Zach or Jeremy taking over, it seems Zach won't take the farm off of Matt's hands. And it seems Jeremy also hasn't made any official moves either.
"Everyone thought one of the kids would take it off Matt's hands for a discount, but that isn't happening and he didn't want to leave it empty, he sees it as a smart business opportunity," an insider explained to The Sun. "I know most of the kids were happy to get off the farm, I don't think they will ever completely go back, to be honest, which is a shame because Matt wanted them to take over."
Check out Showbiz Cheat Sheet on Facebook!