'Little Shop of Horrors' Doesn't Need a Remake, But We Still Can't Wait to See It
There's no doubt about it. Hollywood is far more reliant on franchise filmmaking now than ever before. From superhero sequels to nostalgic cash-ins, the vast majority of major studio films are just giving audiences more of the same. In some cases, "reimagining" a classic story of character can present inspired results. But way more often than not, it's a recipe for disaster or, at least, mediocrity.
So fans of Little Shop of Horrors were instantly taken aback by word a new film is in development. Back in 1986, director Frank Oz made a big-screen musical starring Rick Moranis, Ellen Greene, Vincent Gardenia, and Steve Martin. A modest hit upon its theatrical release, Oz's film — which centers on a mysterious man-eating plant — has developed a huge fan base over the years. Why then does its remake sound increasingly like a great idea?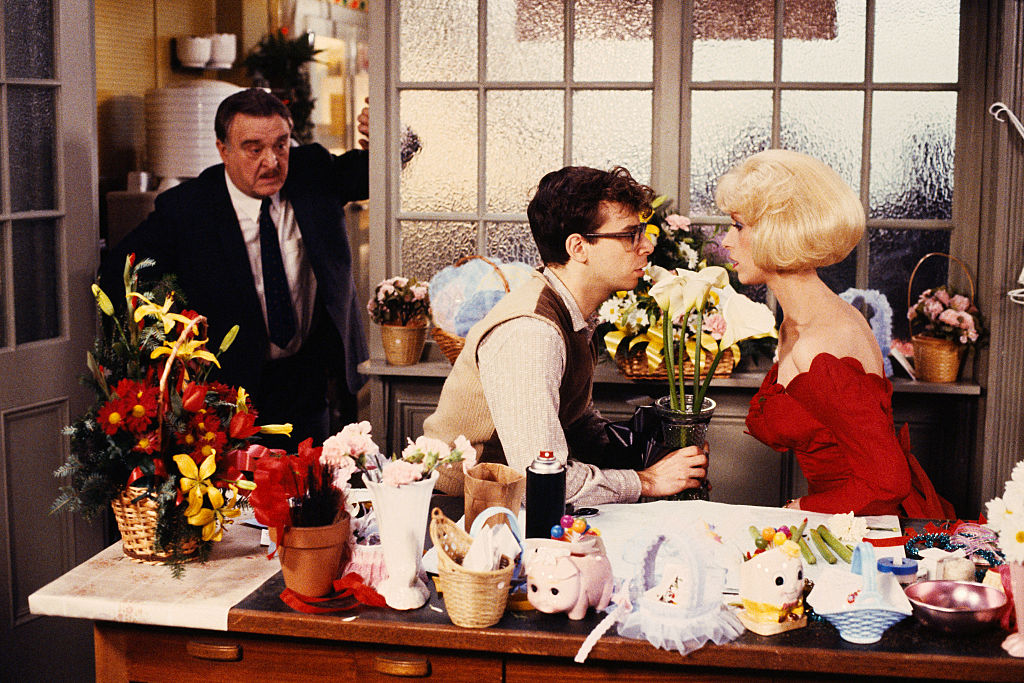 'Little Shop of Horrors' is already a remake
One major reason why fans should let go of worries about the new Little Shop of Horrors tarnishing its legacy is simple. Even the 1986 movie wasn't an original work. Rather, Oz's film was a film adaptation of an off-Broadway play based on the 1960 Roger Corman B-movie.
The Producers and Hairspray similarly found their way from non-musical film to stage musical and back to movie musical. Even Mean Girls is about to take a similar path back to theaters. But Little Shop of Horrors — directed by Greg Berlanti (Love, Simon) — will be a second attempt at that.
Even so, Little Shop of Horrors isn't untouchable. The story has been interpreted a few times already, including as an animated children's show (yes, really). Perhaps Berlanti can even bring something new to it. After all, the route not taken by the original film is already pretty well laid out.
The new 'Little Shop of Horrors' could be very, very different
Those unfamiliar with the stage production might not know the truth about the 1986 Little Shop of Horrors. But originally, the film was supposed to follow suit with the stage musical's ending. Oz shot that much grimmer conclusion, but producer David Geffen nixed the idea before its release.
As a result, the current happy ending was tacked on to the film. The original finale was only restored and made widely available with a 2012 DVD release. If he so chooses, Berlanti could take a much darker approach to Seymour and Audrey's story, giving the stage musical a proper adaptation.
At its core, Little Shop of Horrors is a satire and one with a wickedly macabre sense of humor. Making this tonal shift could set Berlanti's version apart from Oz's film. Moreover, adding in some of the musical numbers cut from the 1986 film, such as "Mushnik and Son," could make it feel fresher.
The remake cast is coming together nicely
But perhaps the biggest reason the new Little Shop of Horrors seems worthwhile is the cast. Taron Egerton — who proved his impressive vocal range as Elton John in Rocketman — is attached to star as Seymour. We'll always wonder how Lady Gaga would have killed the role of Audrey. But recent two-time Oscar nominee Scarlett Johansson is attached instead.
Johansson is certainly a terrific actress and has released a couple of albums over the years. Most recently, she contributed a song for the 2016 animated film Sing. So she can handle the vocal demands. Yet, perhaps most excitingly of all, Little Shop of Horrors looks like it's about to reunite with Johansson with real-life friend and frequent co-star Chris Evans.
Is a new Little Shop of Horrors necessary? Not at all. But Berlanti and his team craft a film that tackles the same story in a very different way. The project has a long way to go before audiences will get to see it. But what we've heard so far is definitely promising. Until then, fans will just have to hope for the best. And, of course, not feed the plants.