Disney's 'Hercules': Why Disney Will Probably Cast Tom Holland in the Live-Action Remake
Disney is working on a live-action version of its animated 'Hercules.' Here's why we think Marvel star Tom Holland will probably lead the cast.
Disney continues to go all-in on its live-action remakes. In 2019, this trend seemed to reach its peak with five such movies. Dumbo, Aladdin, The Lion King, Disney+ original Lady and the Tramp, and Maleficent: Mistress of Evil all released during the year. And the studio is showing no signs of stopping.
After all, Disney has dozens of popular animated classics in its vault. And its remakes keep drawing in audiences. So fans shouldn't have been too surprised when reports declared Disney is working on a live-action version of its 1997 animated release Hercules.
Instantly, the internet began speculating who could possibly take on roles like Hades, Phil, and Megara. Most fans agree Danny DeVito should return as Herc's mentor, ornery satyr Philoctetes. But when it comes to the title role, Tom Holland could easily be on the top of Disney's wish list.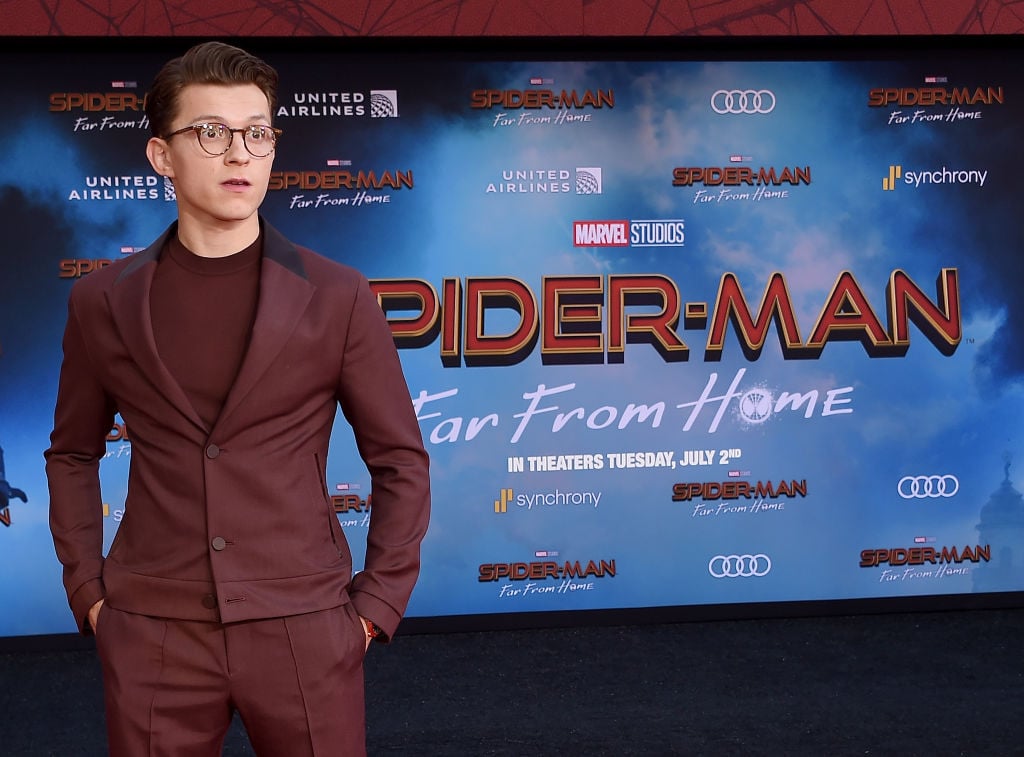 Marvel filmmakers are already involved in the live-action 'Hercules'
Of course, Holland is best known as Peter Parker aka Spider-Man for the Disney-owned Marvel Cinematic Universe. This connection alone gives him an easy in for the lead in Hercules. Holland has already played a hero for the studio and earned praise for doing it. So why not? Actually, the connection runs even deeper than that, directly to Marvel itself.
Take the current Hercules team, for instance. While the project is still developing, The Hollywood Reporter revealed Disney has hired Dave Callaham to write the script. Callaham also recently wrote the screenplay for Marvel's Shang-Chi and the Legend of the Ten Rings. Moreover, Avengers: Endgame directors Joe and Anthony Russo will produce the new Hercules.
The Russos brought Holland into the MCU with Captain America: Civil War in 2016. And since Avengers: Endgame, the Russos have produced films starring Chadwick Boseman (21 Bridges) and Chris Hemsworth (Extraction). And they will direct Holland for a fourth time in the upcoming crime drama Cherry. So their involvement strongly hints an MCU alum will get the part.
Tom Holland has singing experience and is the perfect age for the role
That's not to say Holland isn't a great fit, however. The 23-year-old actor is just around the right age to play a youthful, naive, but good-hearted hero-in-training. Plus, fans know he can play brave just as well as he can play shy and insecure. Much like Spider-Man, Disney's Hercules is a character with all those traits.
And though we don't know how closely the live-action Hercules will honor the animated one, it's safe to assume it will keep the iconic music. If this is indeed the case, Holland is a perfect fit there too. The actor got his start as the child star of Billy Elliot: The Musical from 2008 to 2010. So he's got the vocal chops to "go the distance" with Hercules' big inspirational number.
In fact, Holland has just about everything an actor would need to play Hercules. The one drawback would be if Disney decides to stay true to the story's Greek setting. For Aladdin, for example, the studio cast Mena Massoud as the title character when Scott Weigner played him originally. In this case, Holland wouldn't be ideal. But again, he fits every other criteria.
Who else could be an interesting fit for Disney's live-action 'Hercules'?
At this stage, Disney has released very little about its live-action Hercules. The project is still coming together. So it will likely be a while before fans learn who will be taking over the role Tate Donovan played so well back in the 1990s. But if it isn't Holland, there are certainly a lot of strong contenders out there.
If another Avenger gets the part, we could easily see Chris Hemsworth — who already played a god in the MCU — but his singing might need work. Then again, Zac Efron has the Disney connection as well as the physique and singing experience. Or Noah Centineo might be on the prowl for a new heroic role after Masters of the Universe seems to have fizzled. Stay tuned.