'Living Single' Creator Says Reboot Isn't Moving Forward
Living Single fans were ecstatic when it was announced that a reboot could happen. The TV show, which followed six 20-something housemates as they navigated life and love in New York, was a big hit with audiences, enjoying five seasons on the air before ending in 1998. Even years later, the show remains iconic and loved by fans everywhere. But those hoping for a revival might be sad to learn that it's not happening.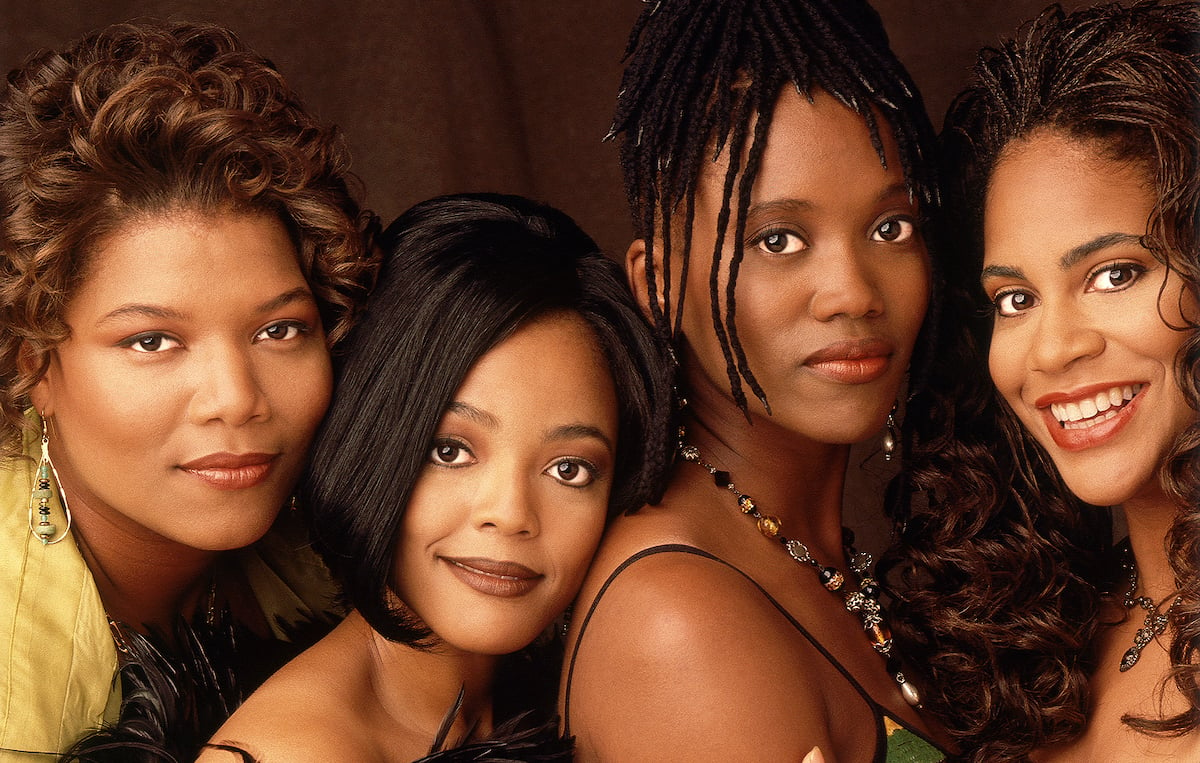 'Living Single' creator Yvette Lee Bowser has ruled out a reboot
Bowsers sat down with Entertainment Tonight for an interview published on May 4, in which she discussed some of the projects she's worked on, including her new Starz series Run The World.
The conversation naturally led to Living Single and whether Bowser would be open to doing some sort of new iteration, including a reunion.
"I think you'd have to ask the cast," she replied, around the 3:50 mark. "The creator is all for it. We could do it, but there's not gonna be a reboot. But a reunion? Let's gather. Let's gather, gang. Let's give the people what they want."
Bowser's update comes years after 'Living Single' reboot rumors first emerged
Fans have been hype for a reboot ever since 2017, when Queen Latifah (Khadijah James) admitted on Watch What Happens Live with Andy Cohen that she and the rest of the Living Single cast had been discussing a revival.
"It's not there yet, but hopefully we can get it happening," she continued.
Kim Fields (Regine Hunter) elaborated on what motivated them to try to do a reboot, telling Entertainment Tonight that they realized "how valued" the show still is.
"You can't just run up and say, 'Well, let's just show where they would be now 20 years later, whatever it is, you know. It really is strategic and in creatively scientific terms of what these characters would be now and who they would be and what they would be. And what have they been through, and, you know, all of that," she added.
In 2020, Kim Cole (Synclaire James-Jones) told Showbiz Cheat Sheet in an exclusive interview that reboot discussions were ongoing.
"There's been a lot of talk about it because people really want it, especially during this corona time," she said. "It's been airing like 17,000 times a day. I would say a resounding 'yes' to a reboot if it's meant to happen. It would require, I think, everyone saying 'yes.' I want everyone to say 'yes.' And we still all look good, so it would be great. We're all still friends and love each other. I would do it if the forces that are meant to be are meant to be."
It sadly seems like those discussions fizzled sometime between the time of that interview and now. But the good news is that there's still the possibility of a reunion special. Fingers crossed that it happens.