Lizzo's Confidence in Her 'Timeless' Music Comes From Her Childhood as a 'Nerd'
Lizzo is one of music's hottest performers. The flute-playing virtuoso first became famous with catchy tunes like "Truth Hurts." In the years since her big debut on the pop music scene, her fame has only increased. Lizzo has collaborated with other top artists, including Cardi B for their hit song "Rumors." The artist is equally well known among her fans for her confident nature and body-positive stance. In an intimate 2021 interview, Lizzo revealed the source of her confidence and why being a "nerd" led to her carrying herself with such strength today. 
Lizzo rose to fame in 2019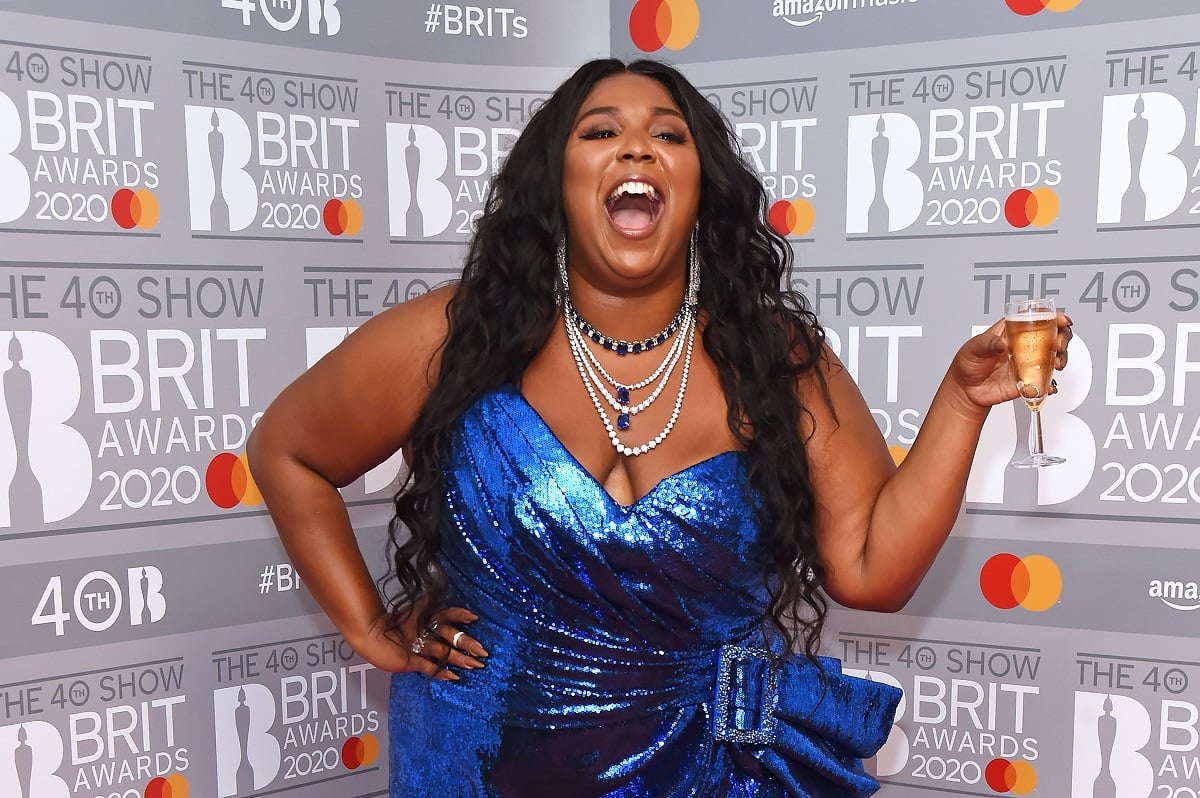 Musician Lizzo was born in Michigan in 1988. Raised primarily in Houston, Texas, Lizzo was musically inclined from a young age. She received classical training as a flutist. When she was a teenager, Lizzo started rapping as a way to express her creativity. By the time she turned 21, the young artist decided that she wanted to pursue a career in the music industry. Lizzo moved to Minnesota to try to break into the music business. But the early years of her career were anything but easy.
While Lizzo tried to make it as a musician, she worked several odd jobs to make ends meet. She even worked as a food critic for some time. From 2011 through 2016, Lizzo worked hard on her craft, continuously writing and recording music. In 2019 her song "Truth Hurts" became a viral sleeper hit. Then her songs "Juice" and "Good as Hell" became chart-toppers. 
What did Lizzo say about 'being a nerd'?
After Lizzo became a huge star in 2019, she dealt with an onslaught of social media scrutiny. Through it all, however, the artist has remained true to herself, writing and releasing songs that speak to her. In a 2021 interview for The Zach Sang Show, Lizzo revealed that it's important for her to produce music that feels "timeless" to her, and admitted that she isn't concerned with what other artists are doing.
About her confidence as an artist, Lizzo stated, "I think it comes from being a nerd. I was never obsessed with social hierarchy or being popular growing up because that just wasn't given to me. I was definitely always an outsider and I always will still feel like an outsider and an outcast….and I think that humbled me in a way." 
Lizzo experienced hard times prior to fame
The interview with Zach Sang isn't the only time that Lizzo has talked about her life prior to becoming a superstar. She has posted on social media in the past about her time in poverty while she was trying to make it as an artist, writing on Twitter in 2019 that her success was very hard-won: "8 years of touring, giving out free tix to my undersold shows, sleepless nights in my car, losing my dad & giving up on music, playing shows for free beer & food w/ -32 in my bank account, constantly writing songs, hearing 'no' but always saying 'yes.' Glad I never gave up."
Lizzo has also been transparent about the fact that she almost threw in the towel several times, especially in the wake of the death of her father. Lizzo was even homeless for a time, struggling financially as she furiously wrote and performed her music all over Minnesota. Fortunately, her tenacity paid off, and these days, Lizzo is considered to be one of the world's biggest stars.