Lizzo Gets Legal Win as Judge Dismisses Huge Portion Lawsuit Over 'Truth Hurts'
Lizzo got a win in court recently over claims that three writers have in regards to her hit single, "Truth Hurts." The ruling came down at the end of last week.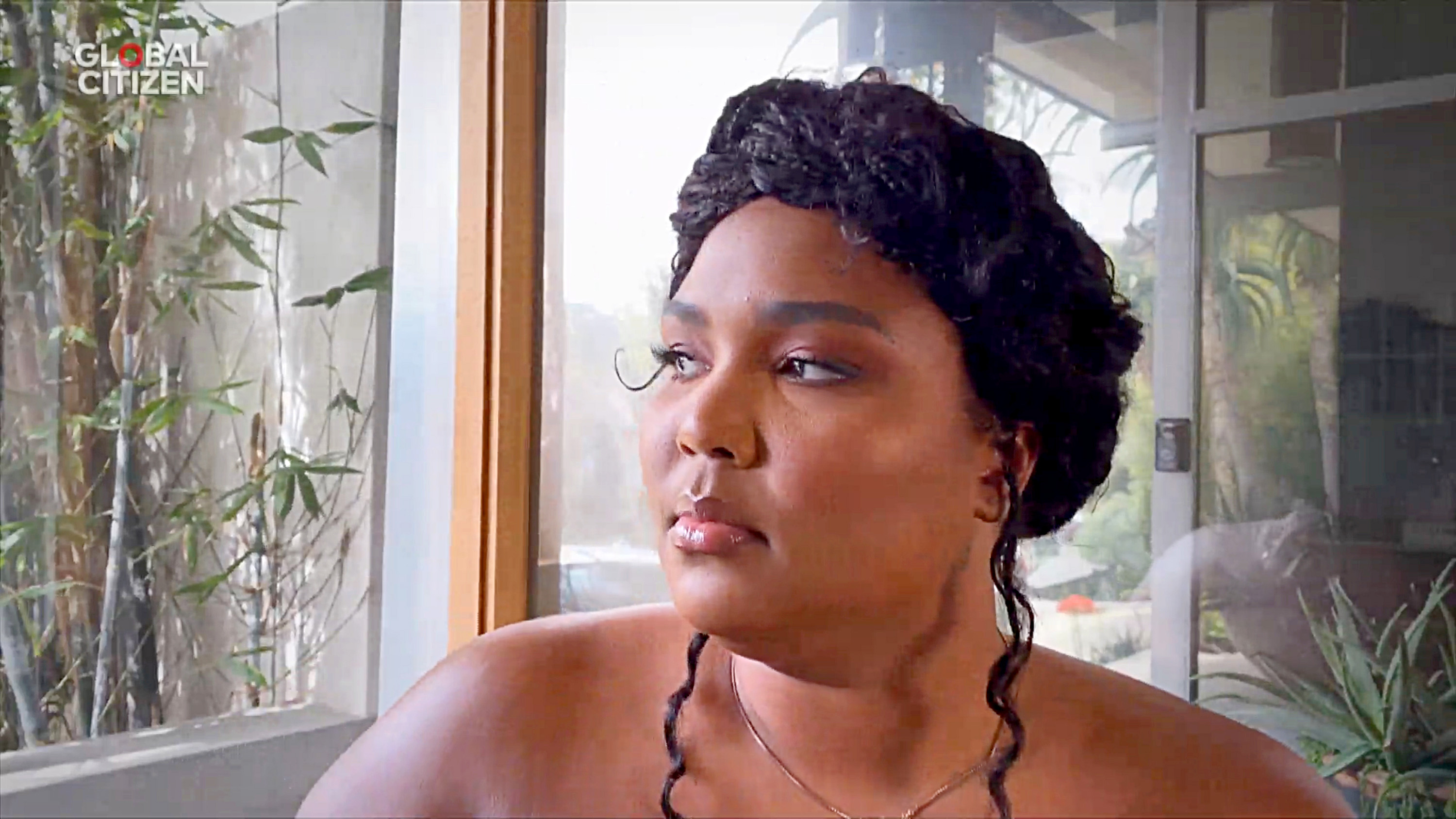 Lizzo was sued by former collaborators over 'Truth Hurts'
Back last year, music producer Justin Raisen claimed that Lizzo took the line "I just took a DNA test turns out I'm 100% that b*tch" from a song that he wrote with her and put it in "Truth Hurts."
Raisen says he wrote the song, "Healthy," with his brother Jeremiah Raisen, Jesse St. John, and Yves Rothman. But Lizzo, St. John, and producers Ricky Reed and Tele are the only ones who receive writing credits on "Truth Hurts." The Raisen Brothers and Rothman sued over the song, alleging that"Healthy" eventually turned into "Truth Hurts."
Raisen wrote in a now-deleted Instagram post, "On April 11th, 2017, we wrote a song called "Healthy" w/ Lizzo, Jesse St John, and Yves Rothman at our studio. 'I just took a DNA test turns out I'm 100% that b*tch' was taken from 'Healthy' and used in 'Truth Hurts.' We were never contacted about being credited for the use of the parts of 'Healthy' (melody, lyrics, and chords) that appear in 'Truth Hurts.' After reaching out to Ricky Reed and Lizzo's team about fixing it, we put the song in dispute in 2017 when it came out. We've tried to sort this out quietly for the last two years, only asking for 5% each but were shut down every time."
https://www.cheatsheet.com/entertainment/lil-baby-says-that-people-wanted-him-to-have-beef-with-dababy.html/RELATED: How Frankie Beverly Really Feels About Beyonce's Cover of 'Before I Let Go'
Lizzo and her team denied the accusations. Her lawyer told The New York Times last year, "The Raisens are not writers of 'Truth Hurts.' They did not collaborate with Lizzo or anyone else to create this song, and they did not help write any of the material that they now seek to profit from, which is why they expressly renounced any claim to the work, in writing, months ago." 
The judge ruled in Lizzo's favor
As reported by Variety, a judge says that the Raisen brothers and Rothman cannot "cannot claim joint authorship of "Truth Hurts," because they have said it is a separate work derived from "Healthy." Judge Dolly M. Gee said in her ruling, "Even if Counterclaimants are co-authors of 'Healthy,' they have not alleged any ownership interest in 'Truth Hurts,' which they claim is a derivative work of 'Healthy.'"
However, this does not meant the legal battle is over. The Raisens and Rothman plan to amend their lawsuit (as allowed by Gee) to claim that "Truth Hurts" was a result of the process that began when they worked on "Healthy."
RELATED: Beyoncé, Rihanna, and Lizzo Did The Sweetest Thing for Megan Thee Stallion
Their attorney said, "The court's decision to dismiss just one of our five counterclaims is only a temporary setback, as Judge Gee has granted us leave to amend our pleading. We will be submitting amended counterclaims, which will address the court's concerns with our original pleading. We know the truth may hurt, but Lizzo will not be able to continue denying our clients' substantial contributions to the Grammy winning song for much longer."
Only time will tell if the lawsuit it its entirety will be dismissed after it is amended by the three.