Lizzo's Gift to Mom Is a Sweet Surprise and Honor to Her Late Dad
Earlier this year, Lizzo paid tribute to her late father on Instagram, sharing how difficult it was to adjust to his death more than 12 years ago. Recently, the singer honored her mother for enduring the loss with an extravagantly sweet birthday gift.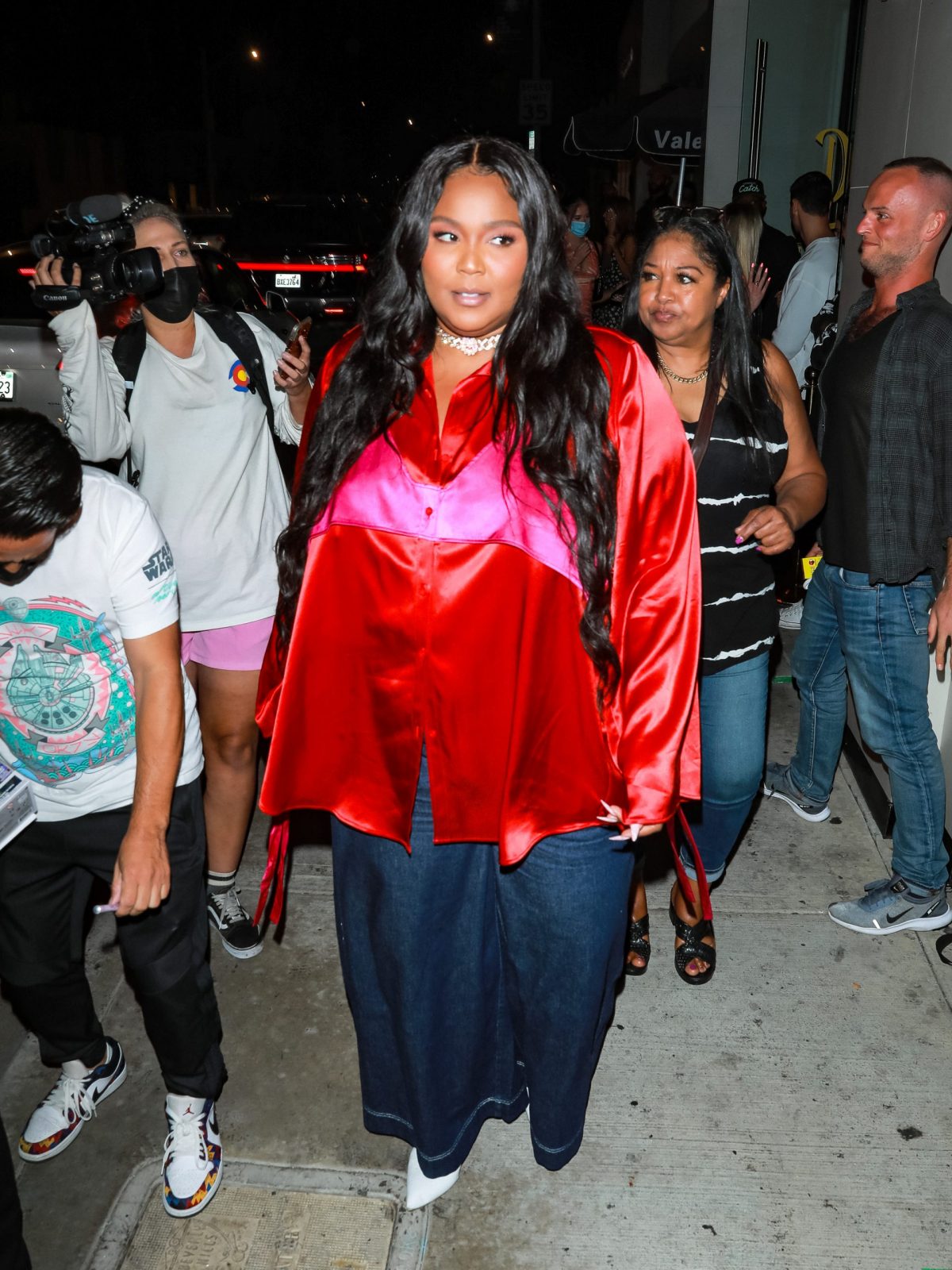 Lizzo's father's death impacted her music
Lizzo previously confessed that the pain of losing her father caused her to drop out of the University of Houston. There, the classically trained flutist was a student on a music scholarship.
Following her father's death, she felt she lost purpose and ended up living in her car. Unfortunately, she also lost her enthusiasm for making music, but luckily for her fans, she found it again. "I used everything that happened to me and made myself stronger," she said in an interview on CBS This Morning.
After responding to an ad on Craigslist for a band looking for a singer, she decided to dive back into music. The band ultimately broke up, and after some time, Lizzo moved to Minneapolis. There, she was eventually given an opportunity to work with Prince.
Though Lizzo was devastated by her father's death, she wrote in a March 2021 Instagram post that "all the hugs and love I gave my daddy are still here." She added, "Love never dies."
Now, she is helping her mother, who is also still pained by the passing of her partner. "I can't bring ur [sic] best friend back," Lizzo wrote to her mother before adding, "I still wanna give you the world."
Of course, Lizzo's gift for her mom's birthday is extra
Lizzo's gift took her mom's breath, as seen in a video of the heartwarming moment she shared with her Instagram followers. "Ever since daddy passed you've been telling me it's been hard to dress nice for yourself," Lizzo wrote in the caption. She added that while she cannot bring her father back, she still wants to give her mom "the world."
In the video, she leads her mother into a closet full of clothes and accessories. She then squeals, "I got you a wardrobe!" Lizzo's sweet gift left her mom speechless and fighting back tears.
Fans know Lizzo is no stranger to lavishing gifts on the woman who gave her life. In December, the singer shared a different video of her gifting her mom, this time with a brand-new car. "Got you an Audi, girl," she tells her crying mother in the clip.
Lizzo's new single with Cardi B was her 'highest debut'
After two years without a release, Lizzo returned last month with a new single, a collaboration with Cardi B called "Rumors." The public celebrated the singer's return with her highest debut on the Billboard Hot 100 yet. While "Truth Hurts" is her only single to make it to No.1, she has now had four different singles appear on the charts.
Previously, Lizzo spoke about how it is still sometimes hard for her to comprehend her impact on the music industry. "The part of my career that's really hard for me to grasp is accepting that I've done something that's never really happened," she said in a 2021 interview with Zane Lowe for Apple Music. "I was just being myself."
Based on her recognition, Lizzo has staying power in the music scene, but her brand of self-love is also an inspiration to many. Hopefully she (and her mom) will continue to enjoy the fruits of her success for many years to come.
RELATED: Lizzo Said It's 'Hard to Grasp' Her Impact On the World