Even Lizzo Loves Vmin — BTS Members Jimin and V — Enough to Sing About Them
BTS has celebrity fans, including John Cena, Emma Stone, and even Grammy Award-winning artist, Lizzo. Here's what we know about her freestyle about V and Jimin.
From John Cena to Emma Stone, there are a few celebrity ARMYs who often share their love for members like RM and J-Hope. During one Instagram live, Lizzo revealed her BTS bias, later freestyling about his relationship with another member of this K-pop group.
Here's what Lizzo said about the singers V and Jimin.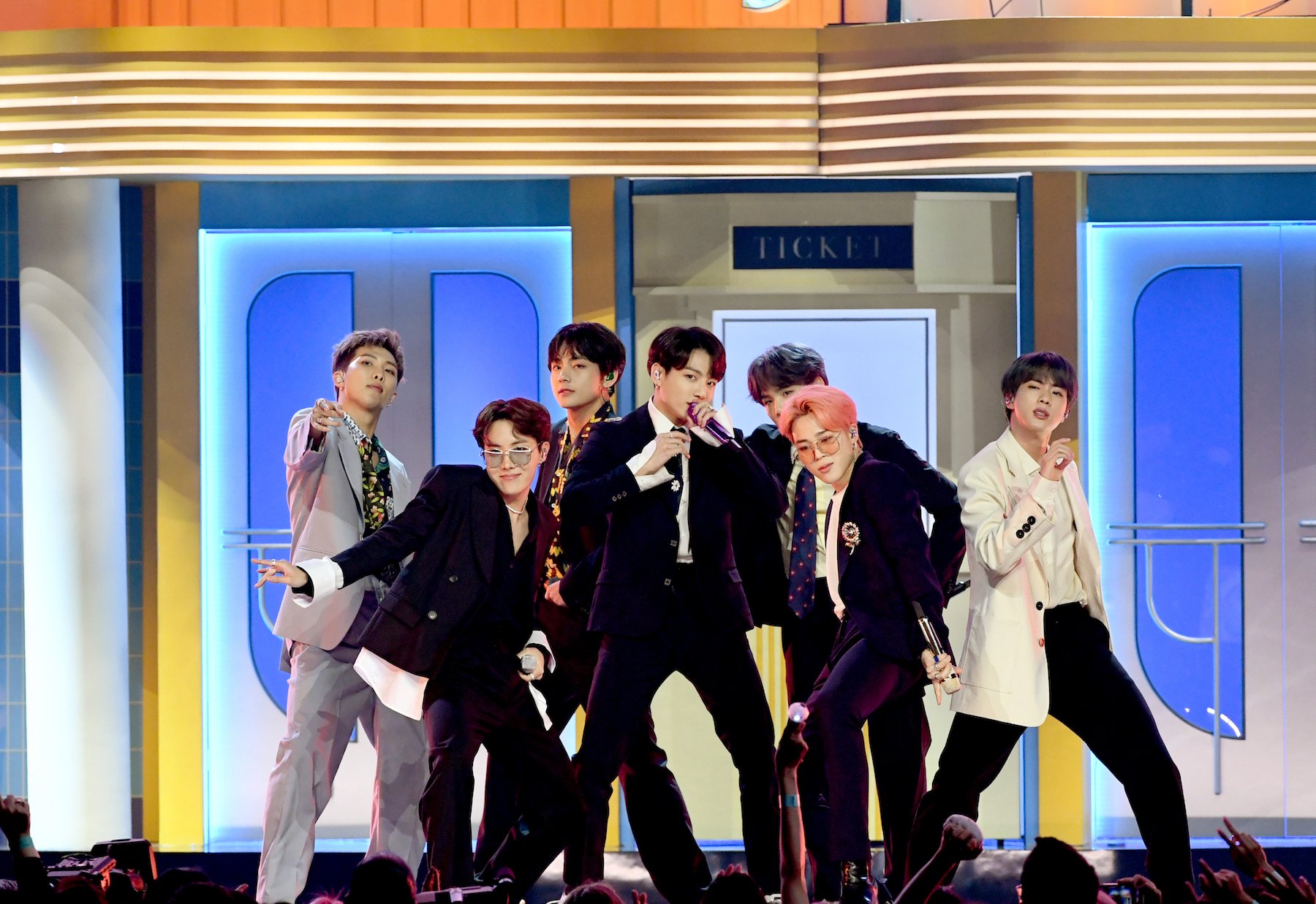 Lizzo is an unapologetic fan of the K-pop group, BTS
Lizzo is a Grammy Award-winning artist known for her hilarious and inspiring social media videos and her surprising flute skills. She's also shared her love for other musicians, including one of the world's biggest boy bands — BTS.
During one Instagram live, a fan asked about Lizzo's relationship with the K-pop group. The artist revealed that she is a BTS fan. 
"I do like BTS," Lizzo said according to Koreaboo. "My sister loves BTS. My sister is an ARMY and she introduced me to BTS. I think they're extremely talented, it's mindblowing, and funny when you really get to know everyone's individual personalities."
"I love Jimin," she continued. "I think Jimin is hilarious and like, fierce and beautiful."
Lizzo freestyled a song about BTS' Jimin and V
Within BTS there are several close friendships. Jin used to drive the youngest member of the group, Jungkook, to school. RM wrote songs like "Stay" alongside Jungkook. Before they were even in BTS together, Jimin and V attended school together. 
When Lizzo was on Twitter freestyling about everything from pizza and wine to sleeping, some ARMYs asked for a mini-song specifically about the K-pop artists. 
"I love you, you love me, just like Jimin loves some V," Lizzo sang while snapping along. "Gooey like that butter, B. Gooey like that butter, B. Say I like you, you like me, BFF like Vmin, G."
Since posting her freestyle, this Twitter video earned over 55 thousand likes from BTS and Lizzo fans. However, Lizzo wouldn't be the first artist to sing about this iconic friend duo. In 2020, in conjunction with the album Map of the Soul: 7, V and Jimin released their subunit song "Friends," offering a glimpse into their close relationship. 
BTS collaborated with several award-winning artists, including Megan Thee Stallion 
This K-pop group has not yet collaborated with the "Juice" singer. However, BTS has worked with some award-winning musicians. Recently, they released a new version of the song "Butter" featuring Megan Thee Stallion. 
September 2021 also brings the release of "My Universe," a song created by both Coldplay and the boy band. In the best, BTS featured Halsey, Sia, Nicki Minaj, Charli XCX, Juice WRLD, and others on their albums. 
Music videos featuring V and Jimin, including the "Permission to Dance" video is available on YouTube. Music by BTS, including their recently released album, Map of the Soul: 7, is available for streaming on Spotify, Apple Music, and most major platforms.