Lizzo Has a New Rule for Fans Who Spot Her in the Streets
Lizzo is easily one of the most recognizable musicians in the industry today. With 10.9 million fans on Instagram alone, the "Truth Hurts" artist has become a household name. But Lizzo doesn't just stand out because she's a celebrity. The singer's personal style also makes her more recognizable than most. Lizzo is known for wearing colorful, bold, prints, enviable accessories, and more, which help fans recognize her whenever she's out and about.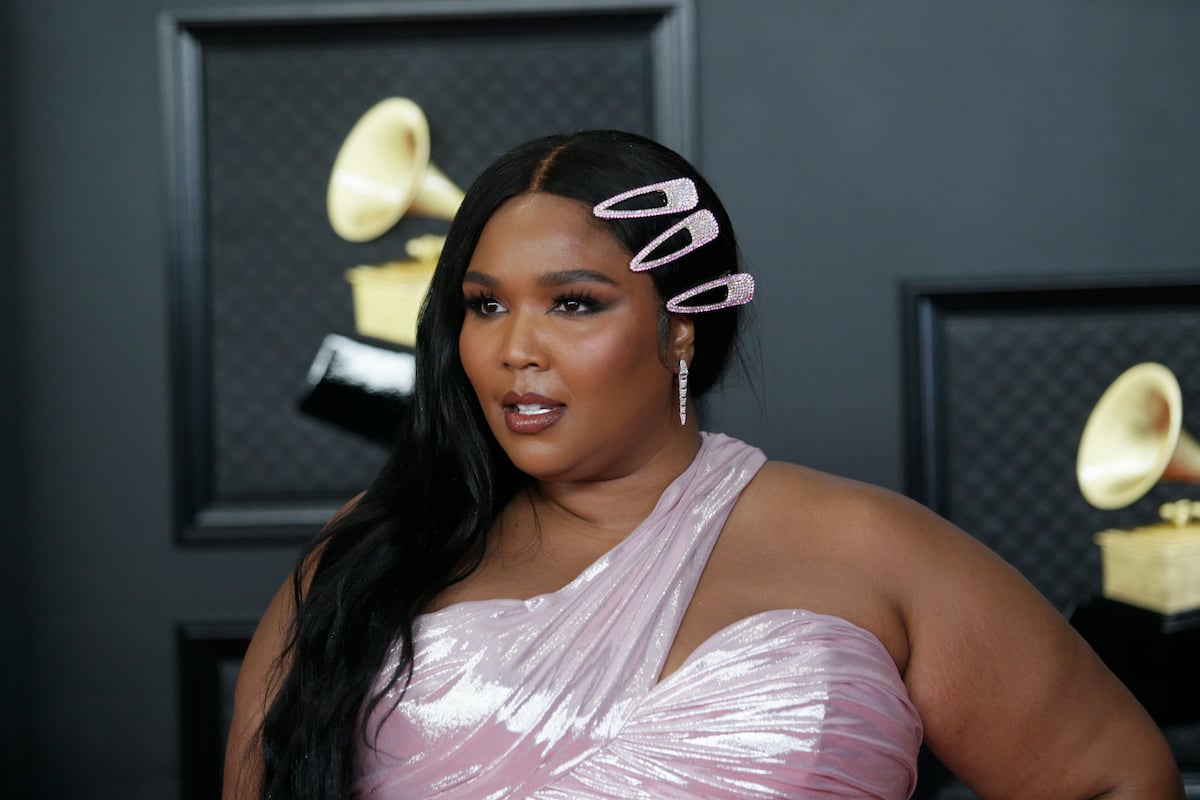 Though the "Good As Hell" singer is known for being very welcoming to her fans, she isn't afraid to draw boundaries with them. Recently, the talented flute player hopped on to Instagram to deliver a message to her supporters. In the video, Lizzo laid out rules for fans who wanted to approach her for the foreseeable future. Because of the coronavirus (COVID-19) pandemic, Lizzo implored her fans to practice social distancing when meeting her, especially due to the recent rise of the Delta variant of the disease.
Lizzo gets candid with her fans on Instagram
"I don't care who you are," Lizzo began in her Instagram live video. "You could be the nicest person. You could be vaccinated. You could be quadruple vaccinated. If you see me, please give me six feet. This s— is coming back. COVID. And people being real sloppy with personal space. It's not you! It's me. I'm not trying to catch nothing. I don't even want to catch feelings, b—-. You think I'm trying to catch COVID?"
Continuing on, Lizzo explained to fans that the need for personal space had nothing to do with her "celebrity" and everything to do with her continued health and safety. Furthermore, she shared that by implementing this rule, she also had a better chance of keeping her loved ones and team COVID free.
The 'Truth Hurts' artist gave rules for fans who want to approach her
"Don't think, 'Oh she's a celebrity, she thinks she's all that.' It's not that booboo," Lizzo promised. "You know what I think I am? Healthy. You know what I think I am? COVID-free. You know what I think I am? Full of vitamin D and vitamin C. You know what I think I am? Safe for my family and friends to be around, and my coworkers and teammates. That's who I think I am."
Finally, Lizzo urged fans not to violate her personal space when they approached her on the streets and warned them of what could potentially happen if they didn't heed her warning. "So if y'all see me in the street, come up on me, want to hug, want to shake my hand, want to kiss me on the cheek, don't do it," she stated. "Don't do it. Cause I ain't trying to catch this motherf—— virus that's coming back. It got way too motherf—— close. It got way…it got this motherf—— close. And I don't play that. I'm about to be rude. I'm nice, you know what I'm saying? But this virus gonna have me acting up, I'm gonna be mean."
Lizzo showed loved for her supporters
Lizzo ended her video by reiterating her love for her fans and expressing hope that they also would also prioritize their health and safety. "I love y'all, and I want y'all to be the same way," she shared. "Protect yourselves. Wear your masks. And until this is cleared up and we know what the f— this variant is and who it affects — stay safe my friends." We're sure Lizzo's fans understand her need to be safe and practice social distancing. We can only hope they heed her warning and give her the space she's asked for.