Lizzo Received a Ton of Gucci Presents for Her Birthday and Fans Think Mystery Sender Is Harry Styles
Someone sent Lizzo a bunch of Gucci presents for her birthday. Fans think that the mystery sender is her friend Harry Styles, who often works with the luxury brand on campaigns.
Lizzo is about to be celebrating her birthday, and fans think Harry Styles sent her Gucci presents to start the festivities early. The "Juice" singer posted an Instagram set of pictures ahead of her birthday. In the first photo, she sat among several green Gucci bags and boxed presents. Fans immediately speculated that the mystery sender was Styles — find out why.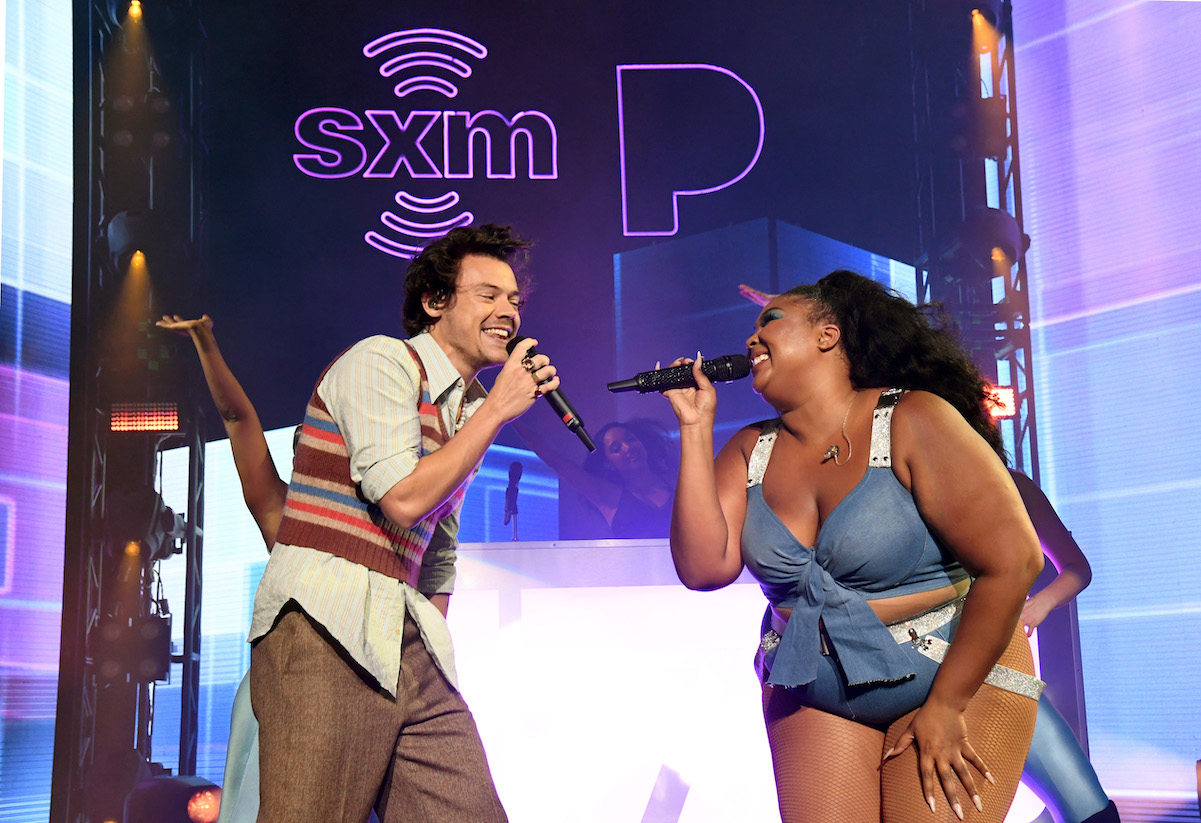 Lizzo and Harry Styles have been friends for some time now
The performers' friendship seemingly began when he covered her song "Juice" in December 2019 for the BBC Radio Live Lounge. The star was doing promo for his second solo album, Fine Line, at the time. He seemed to be having an absolute blast while singing the track.
The next month, Lizzo performed at the SiriusXM and Pandora Opening Drive Super Concert Series ahead of Super Bowl Week. She surprised the audience by bringing out Styles to join her and sing "Juice" together.
After that, the duo cuddled at The Brit Awards in February 2020. They held hands while recounting their performance of "Juice." At the 2021 Grammy Awards, Lizzo also shared videos on social media of her and Styles posing together and hanging out.
Lizzo posted an Instagram of her receiving a bunch of Gucci presents
Ahead of Lizzo's birthday on April 27, she shared pictures on Instagram of presents she has already gotten. She smiled widely in the first picture, that showed her sitting behind a slew of Gucci presents.
"My birthday is in 5 days and I'm already getting spoiled," she captioned the gallery of photos. "Thank you… you know who you are." She capped off her caption with a kissing-face emoji.
Fans started theorizing that the mystery sender was maybe Lizzo's friend Styles, who has a public connection with Gucci.
Fans think Harry Styles sent Lizzo the Gucci presents for these reasons
Styles has been showing off his love for Gucci ever since his days in One Direction. The band member wore eccentric Gucci suits on the red carpet with his band members. Following the One Direction hiatus, Styles continued to flaunt his Gucci love in his solo work. He toured his album Harry Styles in 2017 while wearing custom-made floral Gucci suits.
The star wore a sheer Gucci outfit at the 2019 Met Gala, in which he was a co-host for the event.
The singer has also been in plenty of Gucci commercials over the years. His latest one was with James Corden, in which the two entertainers satirized late-night talk shows. The fictional Gucci one was called The Beloved Show.
Because of Styles' obvious connection with Gucci, fans wrote in that he must've sent Lizzo the birthday presents. One person commented that Harry bought her "all that Gucci."
Another fan wrote in: "Why do I feel like Harry got her all that Gucci."
Someone else stated: "Harry bought you a Gucci store didn't he, lmao. Happy early birthday Lizzo."
"This has @HarryStyles written all over it," a different user commented.
Many of the comments had a statement or question alluding to Styles' possible involvement with Lizzo's Gucci gifts. Since Styles is quite the mysterious one, the world may never know if he did indeed send the gifts. But it isn't too far of a jump to make, given his Gucci love.