Lizzo Spoke Out in Defense of Musicians Like BTS
At the 2020 Grammy Awards, Lizzo received eight nominations and took home awards for Best Urban Contemporary Album, Best Pop Solo Performance, and Best Traditional R&B Performance. In a February 2020 interview with The Associated Press following her wins, Lizzo spoke about the lack of diversity in the music industry and spoke up for artists like BTS.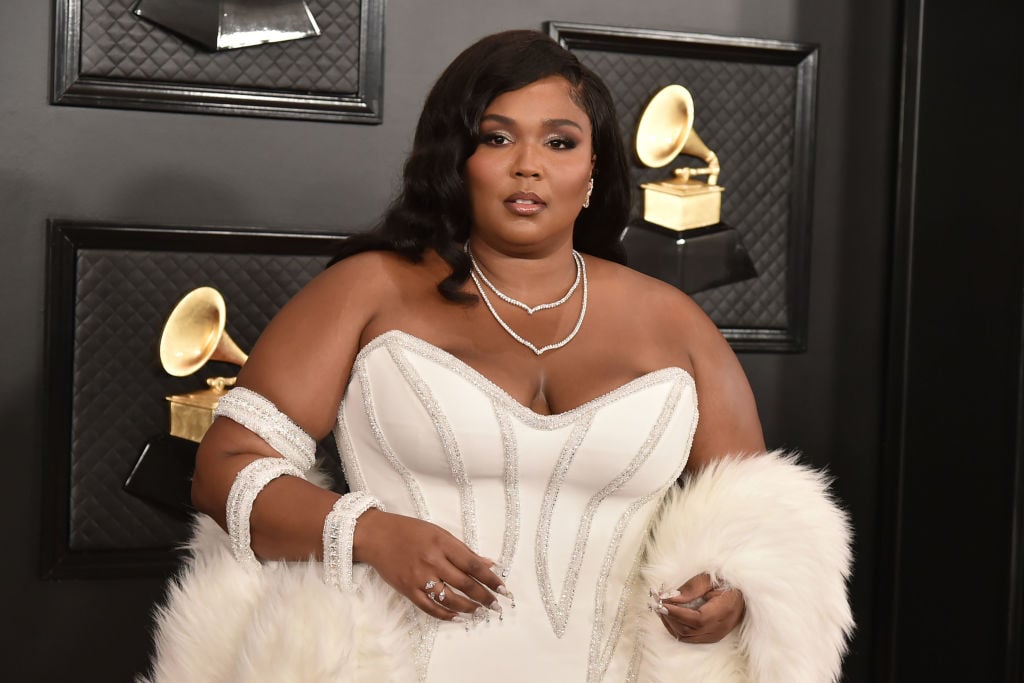 The 2020 Grammy Awards were surrounded with controversy
In 2018, Tina Tchen and 18 others created the Recording Academy Diversity & Inclusion Task Force to examine the lack of gender and racial diversity within the Recording Academy and music industry. The task force shared its findings on Dec. 12, 2019, in a final report that is 47 pages long. According to the report, the committees in charge of the Grammy Awards did not represent diverse demographics.
"During the listening sessions, the Task Force heard consistent testimony from music industry professionals concerning the marginalization of certain ethnicities into specific roles or music genres, such as Asian-American artists being pressured into K-Pop and African-American executives only being present in the rap and hip-hop fields," the report said.
Deborah Dugan accused the Grammy Awards of being rigged
On Jan. 23, 2020, former Recording Academy CEO Deborah Dugan appeared on CBS This Morning and said the voting process for the Grammy Awards was rigged. Tyler, the Creator won his first Grammy Award for Best Rap Album at the 2020 Grammy Awards days after Dugan's accusations.
When he was asked about the allegations the voting process was rigged he responded in a backstage interview:
"I'm half and half on it. On one side I am very grateful that what I made could just be, you know, acknowledged in a world like this. But also, it sucks that whenever we — and I mean guys that look like me — do anything that's genre-bending or anything, they always put it in a rap or urban category. Which is, and I don't like that urban word. It's just a politically correct way to say the n-word to me. So when I hear that, I'm just like why can't we just be in pop? I felt like… half of me feels like the rap nomination was a backhanded compliment."
Lizzo spoke up for more diversity in the music industry
Following the 2020 Grammy Awards, Lizzo discussed diversity in the music industry with The Associated Press.
When asked about what her ideal Grammy Awards would look like, she said:
"There's always a lack of diversity, that's the issue in general. I don't think it's like 'the 2020 Grammys lack diversity,' it's like the industry lacks diversity. So, the world I would like to see, of course, has an even playfield: I think there are more women, more black people, more brown people, more people from other countries where you just don't put them in a foreign category, you put them in THE category. Someone like BTS. But I think that comes with just participation and using my privilege now as someone in the industry with a platform to just bring other people up."
Lizzo wants to collaborate with BTS
Both BTS and Lizzo have similar messages of self-love in their music. And after BTS's performance on Saturday Night Live, a fan synced Lizzo's song "Juice" over the choreography to BTS's "Boy With Luv."
In August 2019, Lizzo listened to BTS for the first time in a video for CBC Music. During the video, Lizzo jammed out to "Boy With Luv" and brought up a collaboration.
"If I could collaborate with BTS, I mean that sounds fun," she said in the video.
Then on Oct. 7, 2019, a fan tweeted at Lizzo, "lizzo collab bts???? #StreamTruthHurts."
Lizzo shared the tweet and replied, "Yes please."