Lizzo's Home Tour Includes Her Teeny Tiny Purse
Lizzo really is 100% that chick. Though she's only a few years into her mainstream music career, the "Truth Hurts" hitmaker has already reached milestones one can only dream of — from Grammy wins to television and movie appearances.
Her success has allowed her to live a lavish life that includes a stunning home in Los Angeles, California. Recently, Lizzo recently invited Vogue into the house, showing off all of its amazing features, including a life-size version of her famous teeny-tiny purse.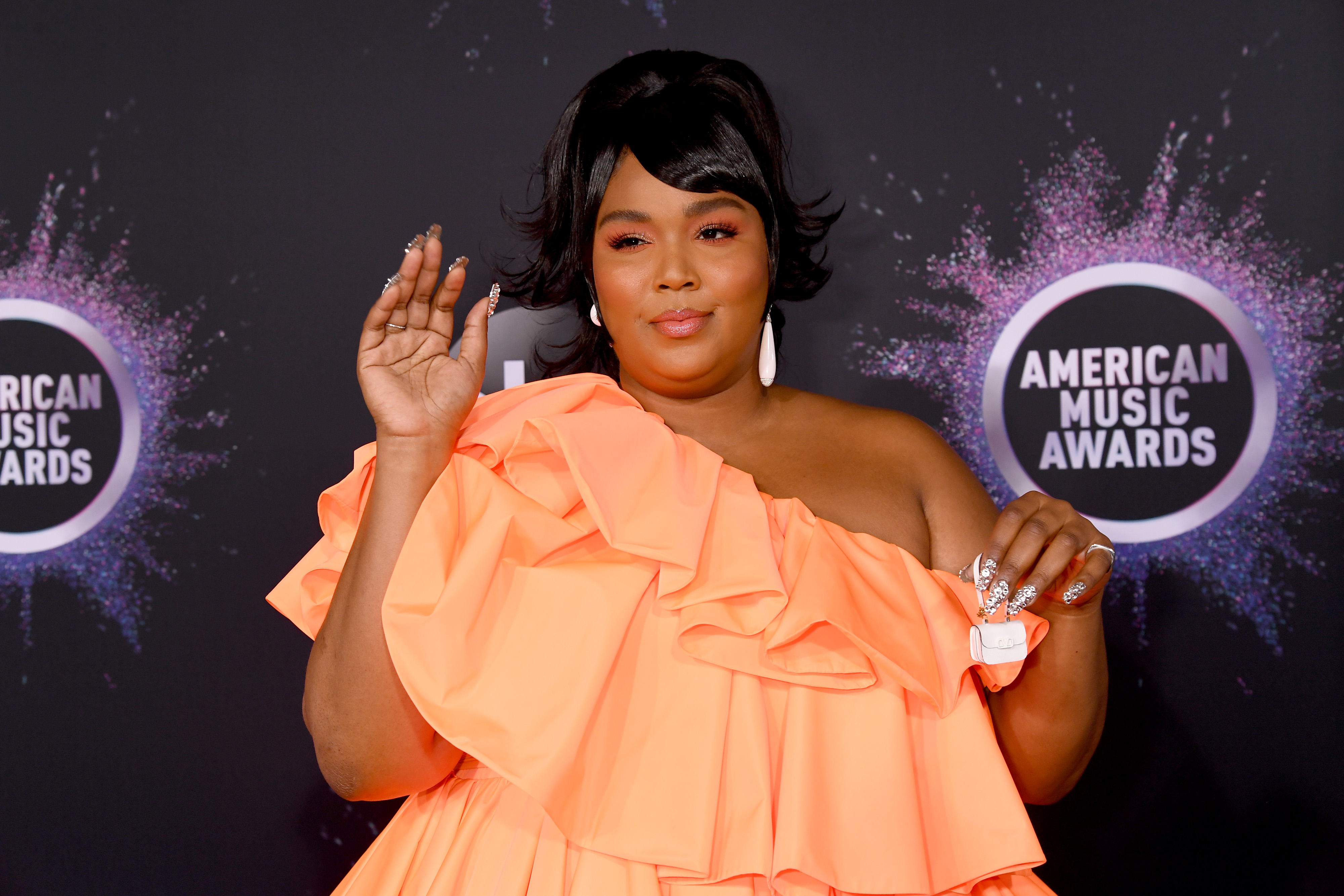 Inside Lizzo's house in Los Angeles
Lizzo let Vogue inside for its "73 Questions" segment, where celebrities face dozens of rapid-fire questions. She met interviewer Joe Sabia at the door, opening it to reveal a chic space with cream walls, panoramic windows, and bright-colored accents.
Around the 11:10 mark, Sabia noticed a large shelf in one of the front rooms that featured a variety of awards, books, and decorative items. Walking over, Lizzo started detailing some of the accents, including her first Soul Train Music Award and her NAACP Image Awards.
Asked to name a hidden talent, Lizzo grabbed from the shelf the famous Valentino purse she took to the American Music Awards in 2019. "I made this small with my mind. It's my Valentino bag! It has everything in it: my ChapStick, my cell phone, a whole 24-slice box of pizza. You know, it's very important to me," she said, laughing.
As the interview progressed, Lizzo and Sabia moved into the dining room, where a larger Valentino bag was on display. "Lizzo, what on Earth is this?" Sabia asked, to which she replied: "That's the same bag. I just made it big with my mind."
She then gave Sabia a tour of her wardrobe, which included her favorite high-waisted jeans and a denim jacket featuring her face — something gifted from a fan.
The outside of Lizzo's home is just as stunning
After making a couple of cups of "herbal tea," Lizzo and Sabia headed outside. The backyard is an intimate space with a picnic table, a pool, a barbecue area, and a variety of plants. The home itself also appears to be surrounded by greenery and in total privacy.
Heavy reports that Lizzo moved to Los Angeles in 2016. "I moved here for two reasons, none of them because I wanted to be here. I have so much anxiety, and always get weirded out living in places that are on fault lines. But here I am. I moved out here because I was working on Coconut Oil and I had gotten a gig hosting the show Wonderland. I was like, 'This is temporary,' but two years later I'm setting up shop in Echo Park," she explained to Rolling Stone in 2018.
Lizzo has shared several posts from the property throughout the coronavirus (COVID-19) quarantine, including mediation videos and life-affirming stories. Fans can find that and other content on her Instagram page, @lizzobeeating.