'Locke & Key': Every Couple From Season 2, Ranked From Worst to Best
Locke & Key Season 2 dropped on Netflix in October, and it saw the Locke siblings facing new challenges in their fight against Dodge (Laysla De Oliveira). Of course, as much as the series centers on Keyhouse and all the magic that surrounds it, it's also about growing up. And there's plenty of romance to be found in Locke & Key's second outing.
Which couples from the new season will have fans swooning while they watch, and which ones are clearly bad news? Here's our ranking of all the major Locke & Key couples, from worst to best.
[Warning: This article contains spoilers for Locke & Key Season 2.]
Kinsey learns the truth about Gabe in 'Locke & Key' Season 2
When it comes to the worst couple from Locke & Key Season 2, Kinsey (Emilia Jones) and Gabe (Griffin Gluck) probably take the cake. The first season revealed that Gabe was actually Dodge masquerading in a human body. And Dodge uses Kinsey's interest in Gabe against the Lockes, positioning herself closer to the keys and the family that controls them.
Believe it or not, Dodge does wind up developing a soft spot for Kinsey. The Echo demon even wants her to willingly join her demon army rather than force that fate on her. Of course, that's leaving the bar on the floor in terms of affection. At the end of the day, Gabe — or Dodge — doesn't actually want what's best for Kinsey. That makes them a poor match.
Nina and Josh seem good together — for now
Nina Locke spends most of Locke & Key's first season mourning her husband, but season 2 sees her putting herself out there again. Not only does she throw herself back into creative work, but she befriends Josh Bennett (Brendan Hines), the father of one of Bode's (Jackson Robert Scott) classmates.
Josh and Nina hit it off fairly quickly, and that's not very surprising. They've both recently lost spouses, and they both have an interest in architecture. They'd be a perfect match if it weren't for all the red flags in their interactions.
Not only does Josh talk down to Nina when they first meet, but he proves he has a temper during a confrontation with one of his students. Add in his obsession with the Black Door, and Josh may prove a bad choice for Nina down the line.
Tyler and Jackie were cute but tragic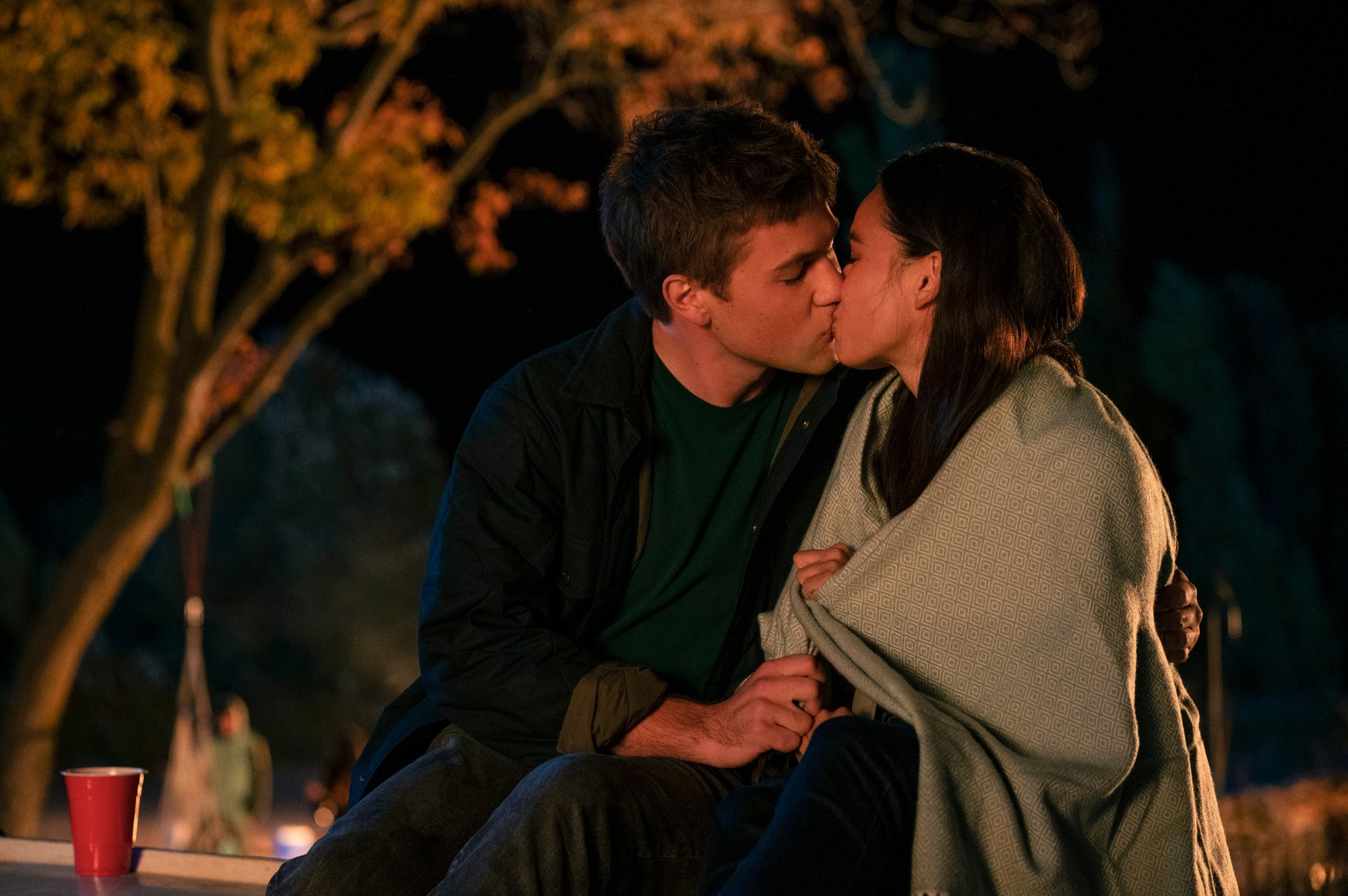 Jackie (Genevieve Kang) and Tyler (Connor Jessup) made a cute match throughout Locke & Key Season 2. However, from the moment Jackie began losing her memories, it was apparent these two wouldn't last.
Tyler's girlfriend turns 18 first, and she experiences the "Riffel Rule" in all of its glory — and horror. As she reaches adulthood, Jackie loses her memories of Keyhouse and the magic within it. In fact, she begins losing large portions of her time with Tyler, who doesn't necessarily help. His insistence that they keep using magic despite her confusion might have been well-intended, but it left her worse off in the end.
Unfortunately, Jackie and Tyler's relationship ends in tragedy, with Dodge turning the former into a demon. Tyler attempts to undo that with the Alpha Key, which kills both Jackie and the demon inside of her. Tyler might have cared about Jackie deeply, but their romance took a toll on her — one that eventually went so far as killing her.
'Locke & Key' Season 2 kicks off with a sweet Duncan and Brian moment
Locke & Key Season 2 doesn't show much of Duncan's (Aaron Ashmore) relationship with Brian (Milton Barnes), but they certainly seem like one of the healthiest couples on the show. That could be because we haven't seen much of them yet. However, their engagement announcement at the beginning of season 2 exhibits no toxicity — just a great deal of affection for one another.
It's also nice to see more LGBTQ+ representation in the series, even if is brief. Hopefully, Brian will play a bigger role in future seasons of the show. It'd be nice to know more about this duo and how they ended up together in the first place.
Kinsey and Scot are a power couple in 'Locke & Key' Season 2
Of all the pairings in Locke & Key Season 2, there's no denying Kinsey and Scot (Petrice Jones) are the biggest power couple. Despite Kinsey's decision to date Gabe, these two continue to have chemistry throughout the new episodes. They also support one another no matter what's going on between them. She pushes Scot to go after his dream of becoming a filmmaker, while he's willing to fight demons alongside her family.
It's unclear what the future holds for these two, but after Gabe's betrayal, Kinsey certainly deserves a genuine partner. Perhaps she'll find that in Scot. He certainly seems up to the task.
Season 2 of Locke & Key is currently streaming on Netflix.