'Locke & Key' Season 2 Listed in the 2021 Netflix and Chills Lineup
For lovers and chills and thrills, it's the most wonderful time of the year. Spooky Season is almost upon us. That means our movie theaters and tv screens are about to be filled with horror movies and TV shows. Netflix has seen success in recent years with their Halloween lineup aptly titled Netflix and Chills. This year's lineup looks to include Locke & Key Season 2.
Here's what we know about the series based on the graphic novels of the same name and its return.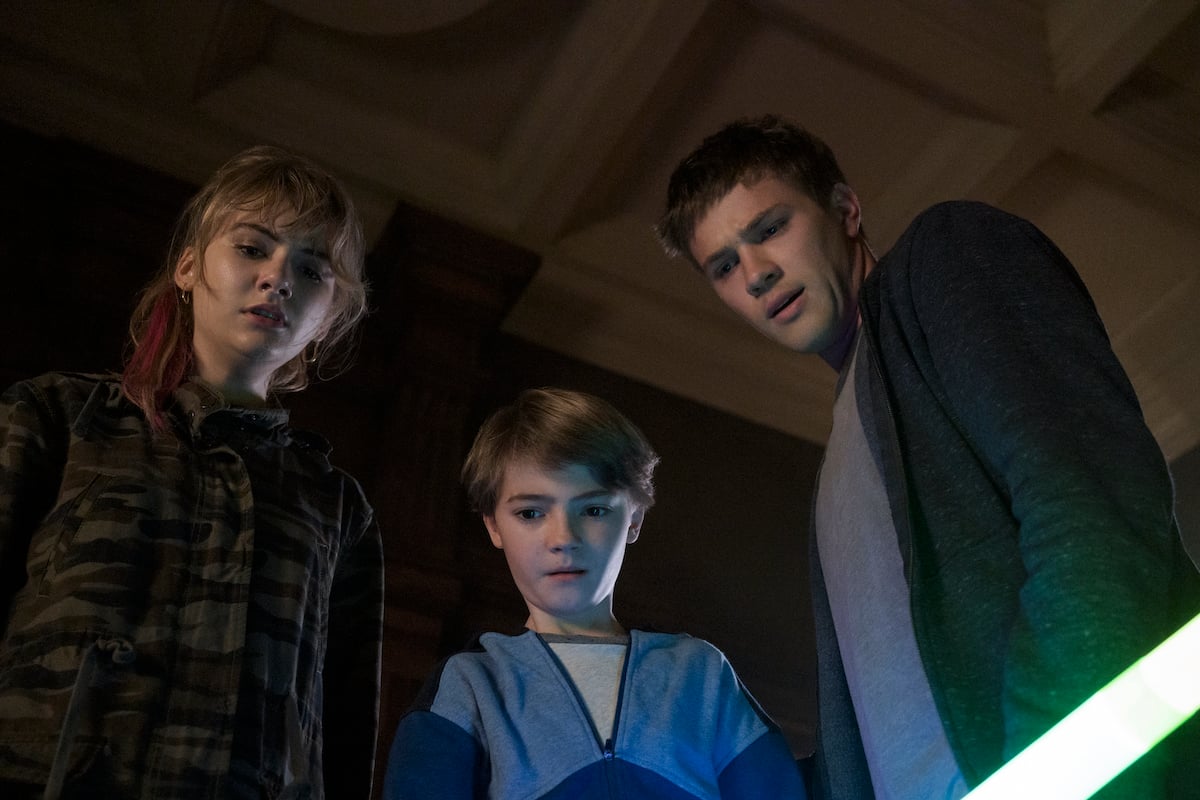 When will 'Locke & Key' return to Netflix?
Locke & Key Season 1 proved to be a big hit with horror fans, but that's no surprise. The graphic novels are written by Gabriel Rodriguez and Joe Hill. Hill is the son of the master of horror himself, Stephen King. He seems to have the same penchant for terrifying tales as his dad.
During Netflix Geeked Week in June 2021, they announced that Locke & Key Season 2 will premiere in Oct. 2021. No specific date was given, but TV Insider published a list of all the tv shows and movies included in this year's Netflix and Chill's lineup, and Locke & Key is among the titles.
RELATED: 'Locke & Key' Star Emilia Jones 'Fell In Love With Sign Language' Making Sundance Premiere 'CODA'
What is 'Locke & Key' about?
For those that missed the first season, Locke & Key follows the lives of the Locke family. After the murder of the father, Rendell Locke, the three siblings (Tyler, Kinsey, and Bode) move with their mother, Nina, to Rendell's family home called Keyhouse. Once there, Bode and his brother and sister discover various keys throughout the house with magical qualities. 
However, the keys are fun and exciting for kids at first. They soon realize that a demonic entity is after the keys as well. A horror series sprinkled with plenty of mystery, the finale ended with Dodge, the demon, making her way into town under the guise of one of the Locke family's newfound friends.
RELATED: 'CODA' Sundance Movie Review: 'Lock & Key' Star Emilia Jones Sings a Heartsong
Season 2 will pick up where season 1 left off
The ending of Locke & Key Season 1 left the door wide open for the second season to pick right up. The Locke family now has to deal with the fact that they accidentally banished their family friend Ellie through the Omega Door and not Dash like they tried to do. Ellie's son Rufus went to live with his aunt and uncle. We're sure the writers will find a way to work him into an episode or two though. 
Kinsey is dating Gabe, who is actually possessed by a demon. Their other friend Eden is now evil after being hit by one of the demonic bullets while the Omega Door was open. 
Hill said previously in an interview with Entertainment Weekly the graphic novels "have to work as a TV show." He understands the need to change certain elements. With so much content to work from, fans will be excited to know that there will be more than just the two seasons. Deadline reported in Dec. 2020 that Locke & Key Season 3 has already been renewed.