'Locke & Key' Season 2: Netflix's New Trailer Spells Trouble for the Locke Family
Locke & Key's first season on Netflix saw the Locke family getting wrapped up in supernatural phenomena well beyond their grasp — and season 2 doesn't look like it's letting up on that front. The latest trailer for the show's second outing promises huge obstacles ahead for the Locke family. It also gives a bit more insight into Dodge's (Laysla De Oliveira) plans and the chaos that will accompany them. So, what did we learn about Locke & Key Season 2 from the new footage?
'Locke & Key' Season 2 will introduce new threats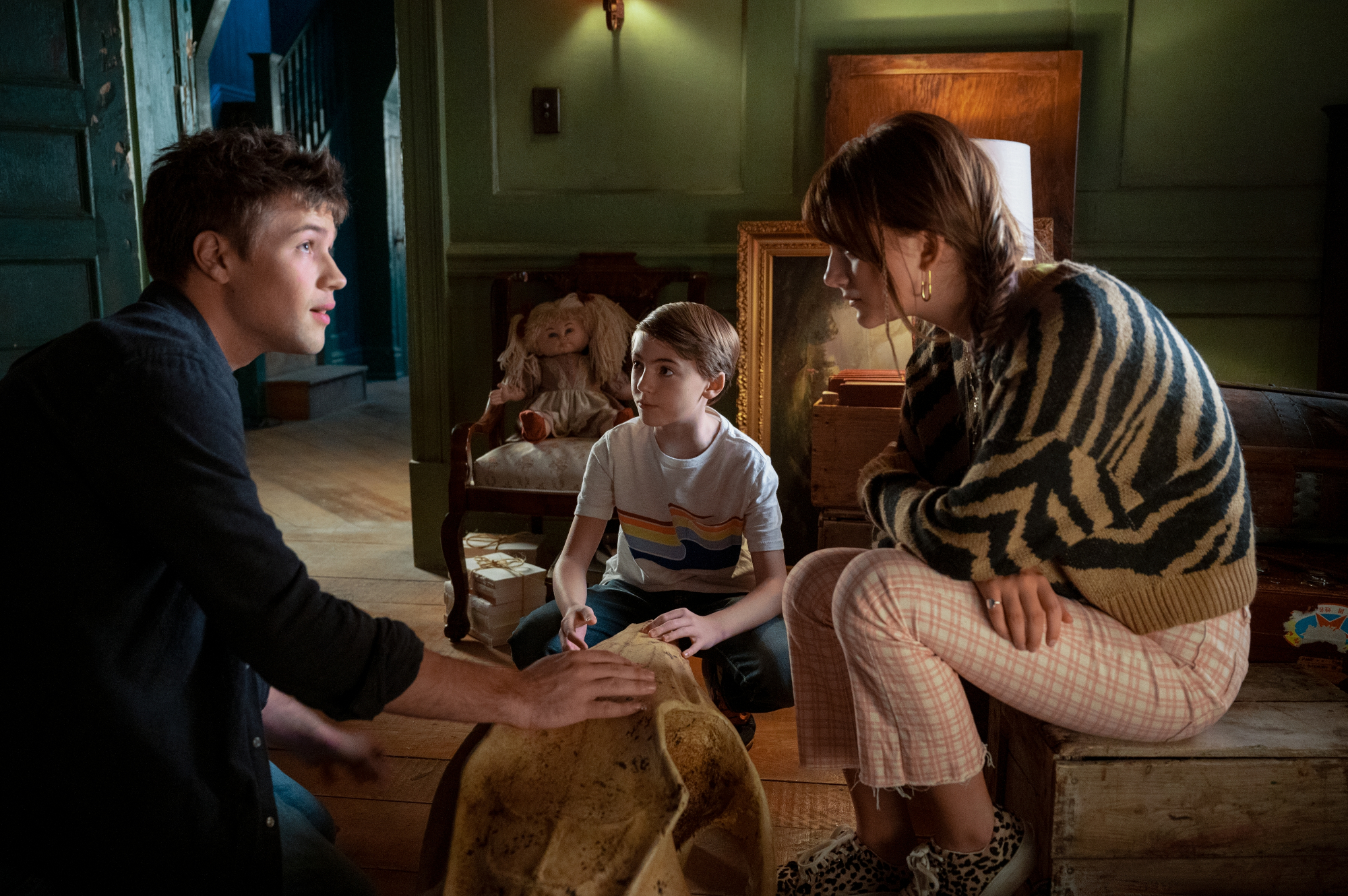 The teasers for Locke & Key Season 2 have all hinted at new threats facing the Locke family, including Dodge's ability to create keys and several disturbing creatures. Netflix's latest trailer for the season gives a more in-depth look into those things, especially the monsters. Once again, the footage shows giant spiders showing up at Key House. However, it looks like the scares go well beyond that.
About halfway through the trailer, Eden (Hallea Jones) can be seen summoning shadows while standing in a cave with Dodge. It also looks like moving mannequins could create problems for the show's leads — and creatures with incredibly sharp teeth.
Locke & Key appears to be ramping up the horror in its upcoming episodes. That could prove a problem for the Locke family as they attempt to set everything straight.
Netflix's latest trailer spells trouble for the Locke family
While the first few teasers for Locke & Key Season 2 have focused heavily on Dodge's plans — and the ability to make new keys — the latest trailer puts attention back on the Locke family. It opens with Nina Locke (Darby Stanchfield) reflecting on all they've been through. She's clearly anxious and confused about the events of season 1, many of which she no longer remembers.
Bode (Jackson Robert Scott) seems just as concerned about Key House, but Tyler (Connor Jessup) assures him that Dodge is gone. Of course, that's far from the truth. And Dodge plans on using Kinsey's (Emilia Jones) relationship with Gabe (Griffin Gluck) to enact grander plans in season 2. The Lockes will be tasked with stopping those plans because, as Kinsey puts it, "This has to end."
Unfortunately, it may not end exactly how they want it to. The final moments of the new trailer see Kinsey screaming for Tyler right before someone gets buried. Could one of the Locke siblings meet their end in Locke & Key Season 2? It's hard to imagine the show moving forward without the three of them together, but such a twist would certainly raise the stakes.
When does 'Locke & Key' Season 2 come out?
Locke & Key Season 2 arrives on Netflix on Oct. 22, so fans won't need to wait long to see how the Locke family fares. All 10 episodes will drop on the platform at once, allowing viewers to power through them quickly.
Of course, that just means a longer wait for Locke & Key Season 3. While the next outing has been confirmed, it's unclear when it might arrive. So, if any of the main characters do meet their demise in season 2, fans will have to sit on that for some time before more episodes come out. Fingers crossed it doesn't come to that.