'Locke & Key' Season 2: Release Date, Cast, Trailer, and How to Watch
With its October release date, Locke & Key Season 2 arrives just in time for Halloween — and Netflix subscribers have plenty to be excited about heading into the new episodes. The adaptation of Joe Hill and Gabriel Rodriguez's comic series will dig deeper into the lore surrounding Key House. It will also present the Locke siblings with new horrors to overcome.
Following multiple cliffhangers at the tail end of season 1, fans are eager to know what happens in Locke & Key Season 2. So, when does the series return and what do we know about the new season so far?
When does 'Locke & Key' Season 2 come out?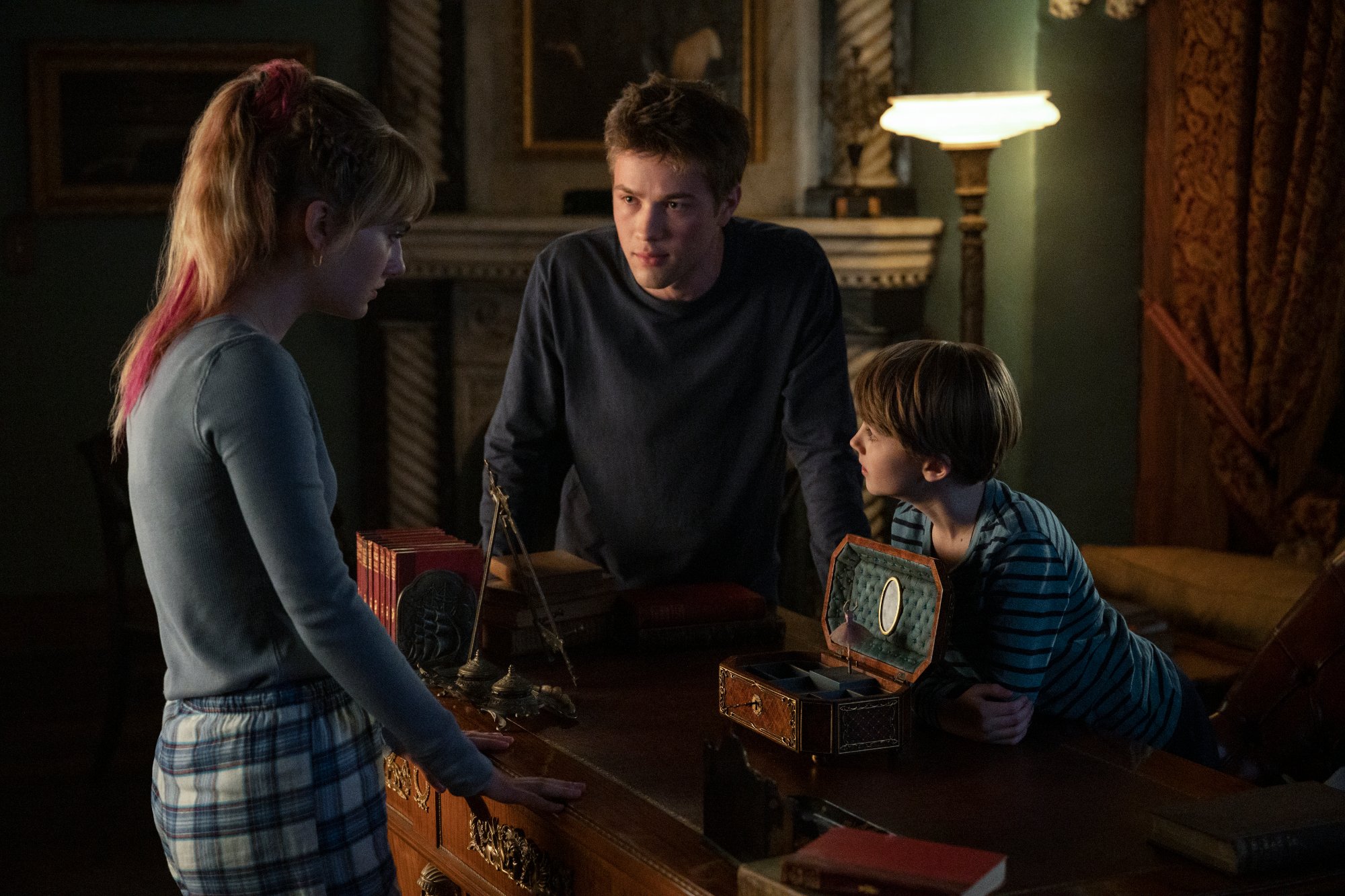 Locke & Key Season 2 hits Netflix on Oct. 22, 2021, meaning it arrives just in time for a Halloween season binge. Given the horror elements of the series, it feels like the ideal time to dive into its second outing.
In September, the Netflix series announced its release date on Twitter alongside a teaser trailer that promises more twists on the horizon — for both the audience and for the Locke siblings.
The main cast of 'Locke & Key' is returning
Speaking of the Locke siblings, Tyler (Connor Jessup), Kinsey (Emilia Jones), and Bode (Jackson Robert Scott) will remain the focal point of the series in season 2. All three actors are reprising their roles, as is most of the show's main cast.
Griffin Gluck promises to play a more prominent part in Locke & Key Season 2, which makes sense following the first season's big twist. Although Gluck still looks like Gabe to the Locke family, he's actually Dodge (Laysla De Oliveira) in disguise. Oliveira is also back, and it seems the show's villain has big plans heading into season 2. A now-possessed Eden (Hallea Jones) will also take on a bigger role and is likely to help with Dodge's scheming.
In addition to those stars, Petrice Jones, Darby Stanchfield, and Aaron Ashmore are confirmed for season 2. Ashmore was made a series regular, so Duncan Locke may unlock some of his memories surrounding Key House.
Netflix's first trailer promises new keys and new horrors
Netflix dropped the first teaser trailer when it announced Locke & Key's return date, and let's just say the Lockes will have their hands full in the new episodes. The footage shows Gabe (but really Dodge) creating a brand-new key — which opens plenty of possibilities for where Netflix can take this series.
Apart from that, the gang appears to be scrambling to keep up with Dodge yet again. The teaser focuses primarily on the villains, but several shots show the Locke family and their friends dealing with threats. It looks like Key House could quite literally crumble under the weight of this season. Only time will tell if the place survives Dodge's wrath.
How to watch 'Locke & Key' Season 2 when it arrives
Locke & Key is a Netflix original series, so season 2 will be available to stream exclusively on the platform. Like most Netflix shows, all 10 episodes will drop on simultaneously. Netflix series are typically released at 12 a.m. PT on their release dates, so the new installments will hit the streamer bright and early on Oct. 22.
After that, fans will likely have to wait another year or longer for Locke & Key Season 3. The good news is, the show was renewed for a third outing before the second one even debuted. The bad news? Viewers will probably find themselves dealing with another cliffhanger ending once they've watched all 10 episodes this October.