Logic's Major Hit May Have Prevented 245 Suicide Deaths, Study Suggests
Logic should be proud of recent research that confirms his lyrics have helped save many lives. Released in 2017, the rapper's "1-800-273-8255" song unveils the conversations between fictional callers and operators. Shortly after the tune's release, the suicide prevention lifeline saw an increase in the number of calls. Evidently, "1-800-273-8255" motivated many to seek help instead of ending their lives.
Study shows Logic's hit track prevented suicide deaths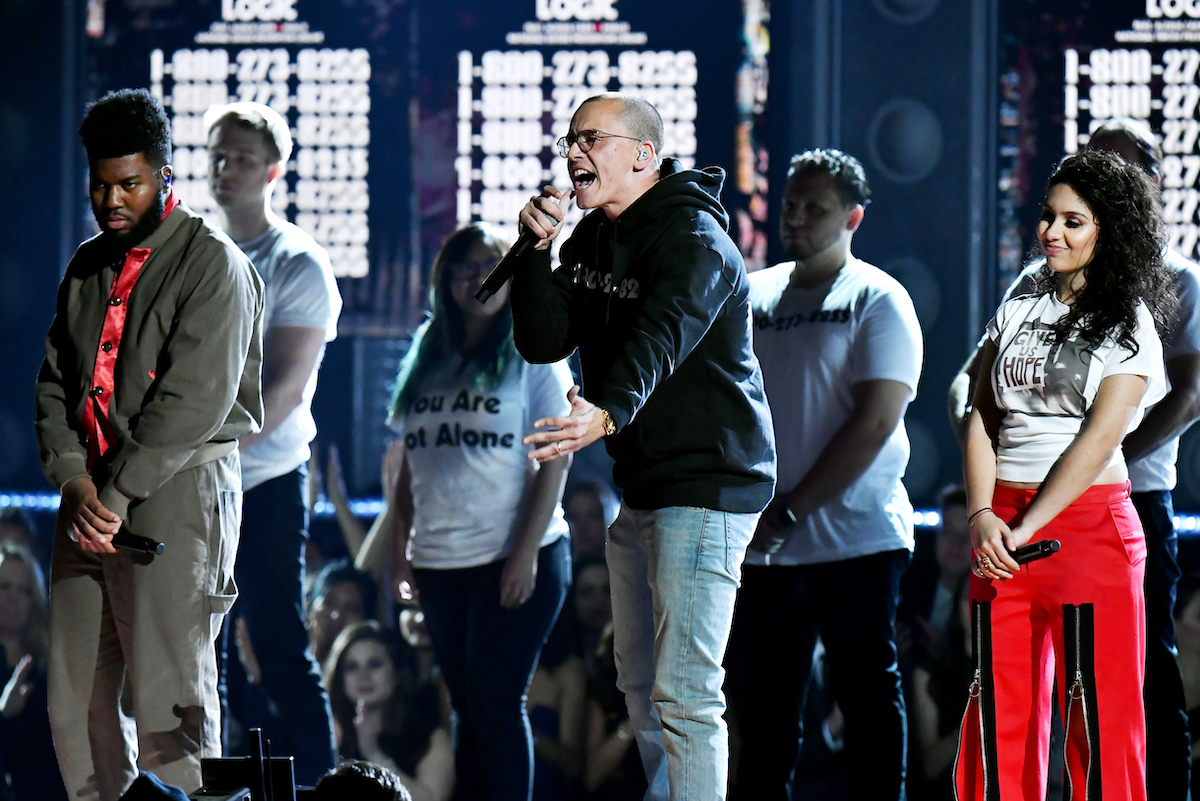 Research published by the British Medical Journal shows that about 10,000 calls went to the lifeline because of Logic's hit song. This demonstrated a 6.9% boost in the anticipated figure of callers within 34 days after the release of "1-800-273-8255." In addition, the number of suicides dropped by 245, resulting in a 5.5% decline below the anticipated figure.
According to the NPR, the BMJ study linked three scenarios to the rush in calls: the song's release, the rapper's performance at the 2017 MTV awards alongside contributors Khalid and Alessia Cara, and their performance at the 2018 Grammy Awards.
The study revealed that the song created a "Papageno effect." The National Suicide Prevention Lifeline says that the impact of mass media on minimizing suicides by "duly relating on suicide and offering non-suicide choices to disasters."
"The day of its release, we heard the song and saw the lyrics and we thought, 'This is amazing,'" said Draper John, Suicide Prevention Lifeline Director. 
Besides loving the lyrics, Draper noticed a rise in the number of calls to the hotline. So, an increase in calls brought a corresponding decrease in the number of suicide attempts.   
Logic's striking message
"1-800-273-8255" revolves around a high-school student battling his sexuality and considering suicide. But, after putting a call through to a hotline, he realized that he wanted to continue living. Cara and Khalid provide guest vocals on this song.
Cara sang, "It's holding on, though the road's long. And seeing light in the darkest things. And when you stare at your reflection. Finally knowing who it is I know that you'll thank God you did."
The music went quintuple platinum and became Logic's best song on Spotify with over one billion streams. It also had more than 430 million streams on YouTube.
What does Logic say about the album?
In 2017, Logic, otherwise known by his real name Sir Robert Bryson Hall II, revealed to CBS that he never had suicidal thoughts. However, his supporters convinced him to address the subject. "I just wanted them to know that they really weren't alone," he said. "That's why I write songs like that. That's why I'm myself. That's why I walk around with fanny packs and love sci-fi and say it, because I want people to be themselves, no matter who they are or what they do."
"To know that my music was actually affecting people's lives, truly, that's what inspired me to make the song," Logic explained. "We did it from a really warm place in our hearts to try to help people. And the fact that it actually did, that blows my mind," says Logic while responding to a CNN reporter. 
Logic revealed that he battled crippling anxiety and depression while on a 2016 tour for his second record. The rapper said he fought back by spending more time with his wife and checking his priorities.
Angered by one-on-one dialogue with his supporters who told Logic that his words had no meaning on their well-being, he disclosed that he wrote the song some months before a couple of popular Hollywood A-listers died by suicide. The music quickly became a sign of hope.
How to get help: In the U.S., call the National Suicide Prevention Lifeline at 1-800-273-8255. Or text HOME to 741-741 to speak with a trained crisis counselor at the free Crisis Text Line.