'Loki': Behind-the-Scenes Photo Leaves Fans Hopeful That Sylvie Survives the Series
Like every piece of entertainment released from Marvel Studios, Loki has fans of the Marvel Cinematic Universe talking. The plot as it's unfolding seems like it will have major ramifications on the rest of the MCU. The show has also introduced some characters that are quickly winning over Marvel fans. Owen Wilson's Mobius is one they seem to enjoy.
Another character who's quickly become popular in only a few episodes of screen time? Sylvie. While there is no word on Marvel's plan for Sylvie following the conclusion of Loki, there is a sizable contingent of fans who want to see her make it out of the series alive. There's at least one behind-the-scenes photo that has fans feeling optimistic. 
Read on to find out more about the character and the photo that has fans of her feeling hopeful. (Be forewarned: if you haven't caught up on the show through episode four, there are spoilers ahead!)
Loki and Sylvie's relationship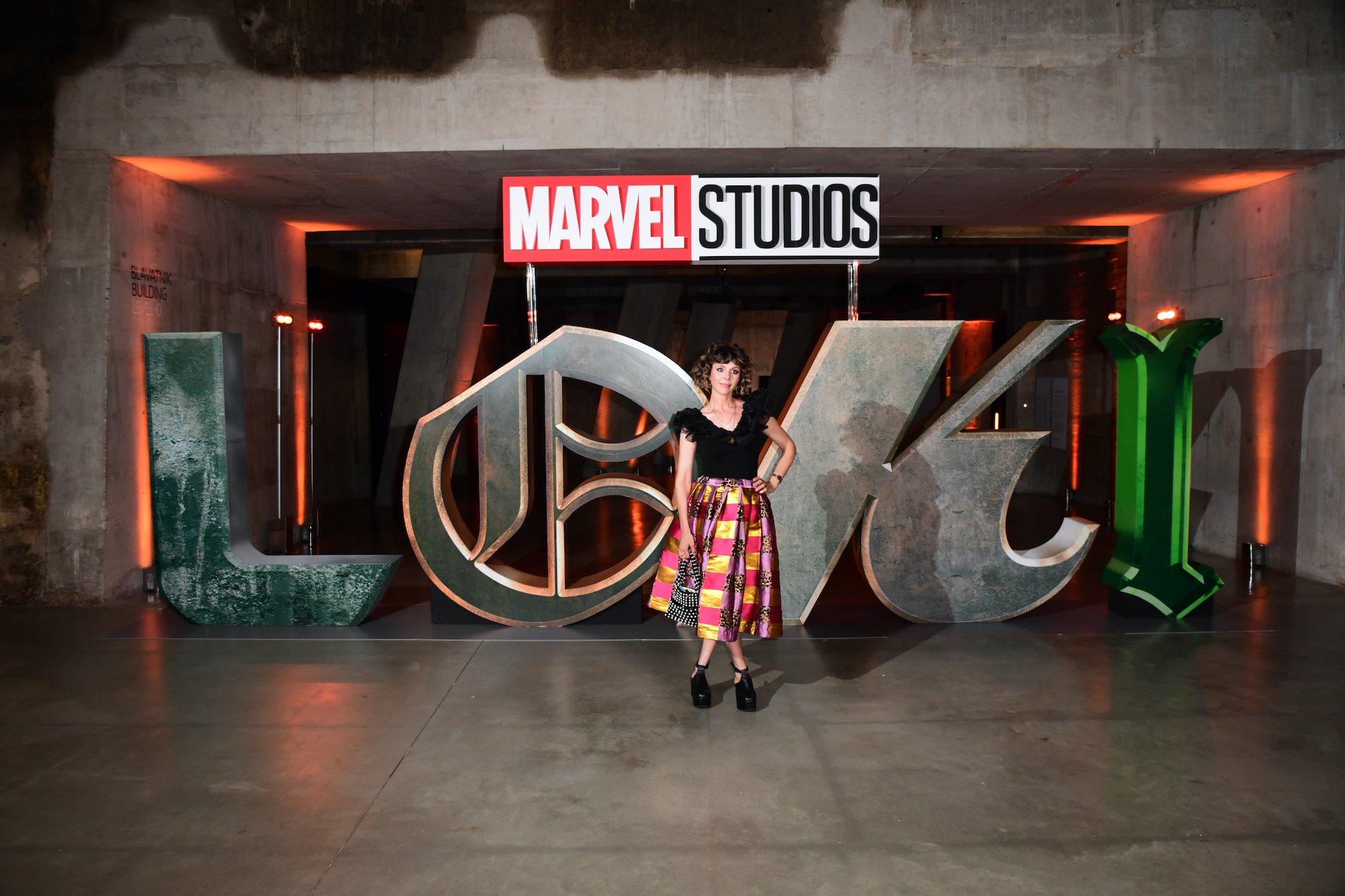 In the context of the show, Sylvie is what's known as a "variant" of Loki. She's another version of Loki from a different timeline. As a young child, she's pursued by the Time Variance Authority (TVA) but quickly escapes their grasp. She goes on the run throughout time, "hiding" out near apocalypses so no one from the TVA will sense her presence. 
Mobius enlists Loki to help him catch Sylvie. The two end up meeting and when she escapes again, Loki pursues her. After a brief skirmish with TVA agents, they get stuck on a dying planet called Lamentis. That's where they bond and seemingly fall in love. Soon after, Mobius rescues them right before the planet's demise where they reveal to the TVA agents that they're simply variants doing the TVA's bidding. They then discover that the Timekeepers in charge of the TVA are mere robots, with someone else likely pulling the strings. 
What fans are saying about Sylvie
MCU fans on Reddit discussed the duo and the likelihood that they make it out of this series alive. The original post features a photo of stars Tom Hiddleston (Loki) and Sophia di Martino (Sylvie) with showrunner Kate Herron. One fan commented that they'd be angry if either one doesn't emerge from the series intact: 
"I will be so salty if Loki or Sylvie don't make it out of this show."
Fans can only hope that the photo of the two stars with an important creative force behind the show serves as evidence that there are greater plans for the Sylvie character beyond what they've seen so far. 
Will both characters survive for a Season 2? 
One of the great things about comic books? No one ever really dies. The same isn't necessarily true for the movie adaptations – some deaths (like Tony Stark's) seem final. But there's a good chance both Loki and Sylvie will make it out of this show alive to return for season two. 
For starters, dying and coming back to life isn't just a probability for Loki – it's a trait baked into his character. He's died multiple times within the MCU only to return. He actually appears to die in episode four of the show only for a mid-credits scene to reveal he's still alive. 
It stands to reason that Sylvie, sharing some of Loki's character traits, also has a good chance to survive the series. The bottom line is that if the show is popular enough, and Marvel's creative team can think of a good enough storyline, the show will be back. If it does return, it would be hard to imagine it without its two lead characters.