'Loki': Chris Hemsworth Voiced Throg in Episode 5, Director Says — Could He Be in the Finale?
Chris Hemsworth made a cameo in 'Loki' Episode 5 and we all missed it. Director Kate Herron confirmed Throg was voiced by Hemsworth and it was newly recorded audio, not recycled. Will we see more of Throg? Writer Michael Waldron commented on the possibility.
Chris Hemsworth made a cameo in Loki Episode 5, and we all missed it. Director Kate Herron confirmed Hemsworth played the voice of Frog Thor (aka Throg) in the episode. But what are the chances Throg (and by extension, Hemsworth) will appear in the Loki finale on July 14 with more lines? Writer and producer Michael Waldron commented on the possibility in a recent interview.
[Spoiler alert: This article contains spoilers for Loki Episode 5.]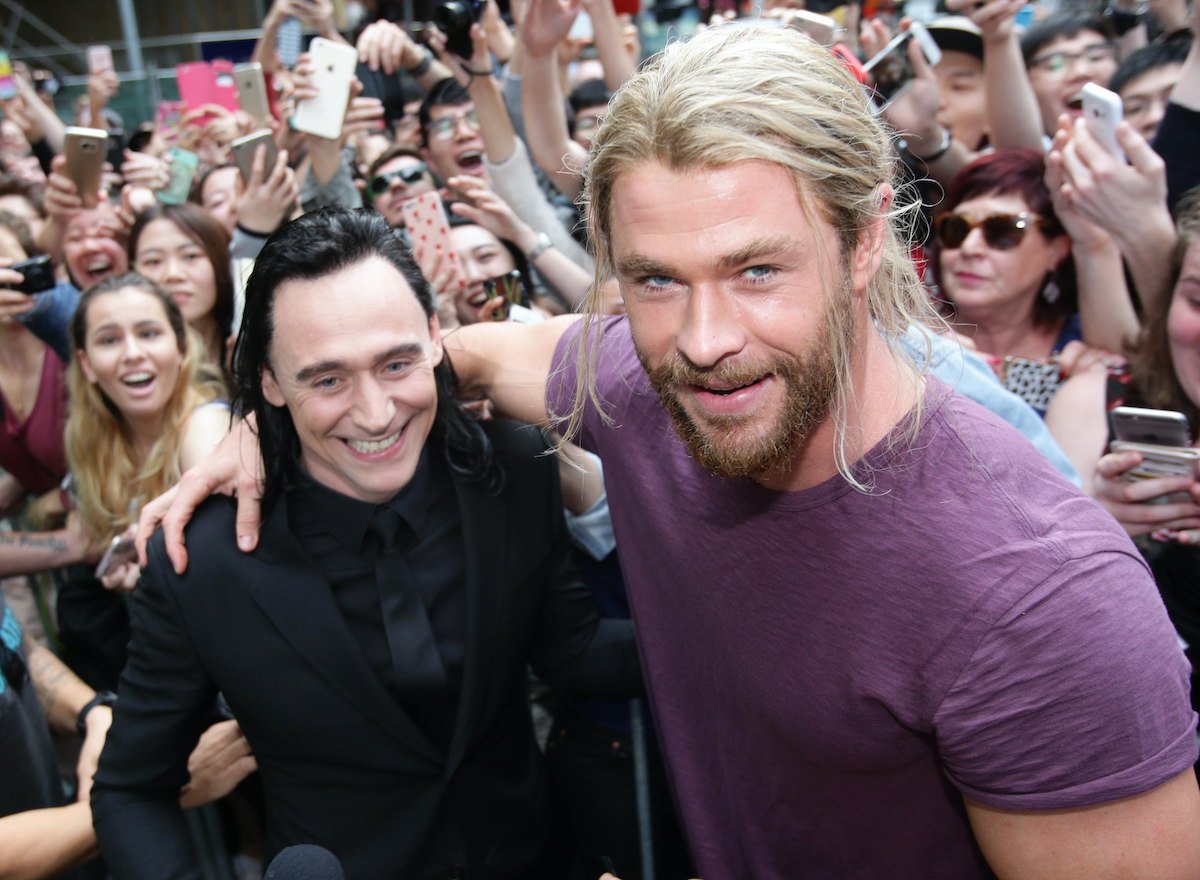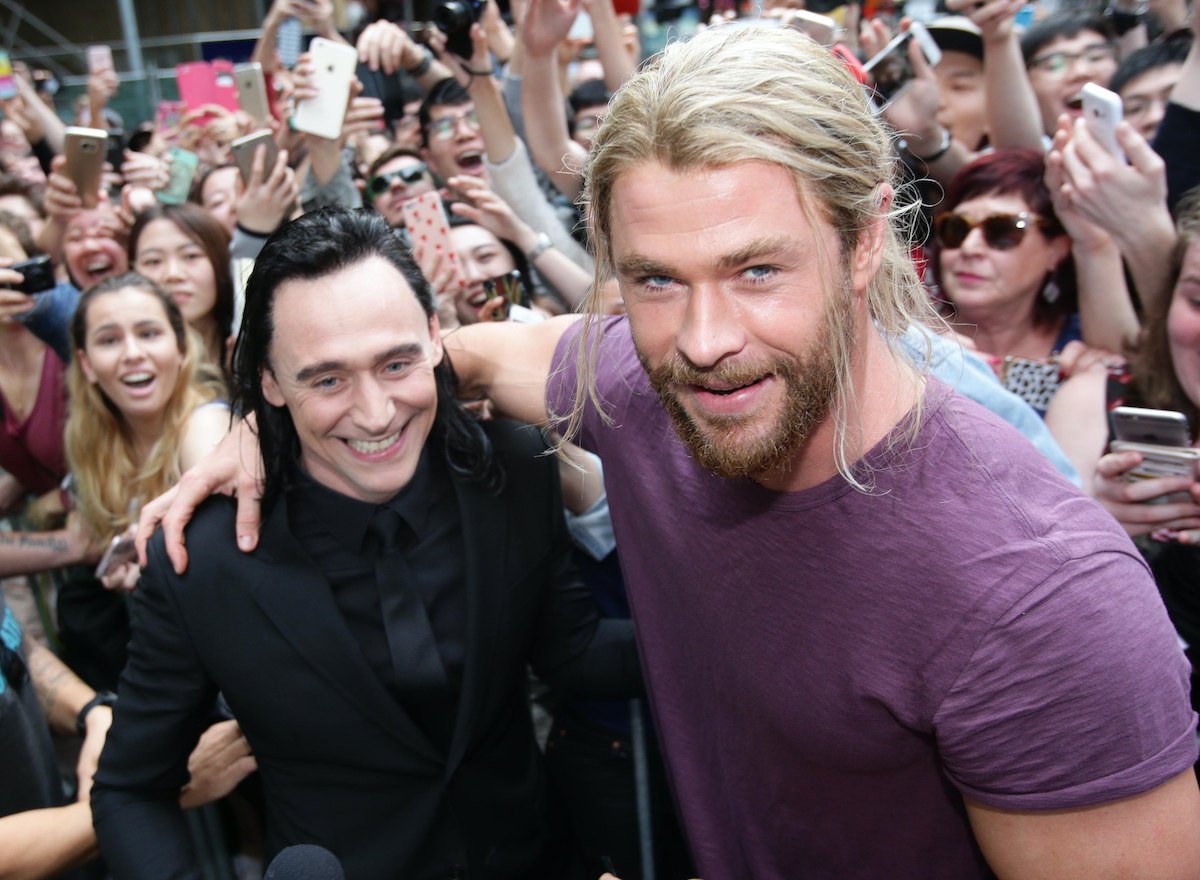 Is Chris Hemsworth in 'Loki'?
Throg appeared in Loki Episode 5 when the Loki variants are scrambling into an underground bunker. As Classic, Boastful, Kid, and Tom Hiddleston's Loki go down the tunnel, the camera pans through the dirt revealing a frog in a jar. The frog is dressed as Thor, and he's trying to break the jar open to reach Mjolnir. The mighty hammer is lodged in the dirt directly above the jar. And Throg grunts in frustration at his hopeless plight.
As it turns out, that was Hemsworth! While some fans online assumed repurposed audio was used for the clip, Herron revealed it was brand new vocals from the actor.
"We recorded Chris Hemsworth for that, by the way," she told For All Nerds. "We recorded him for that. His voice going 'Ahhh!' That's a whole new recording. Not recycled. He recorded that."
Who is Frog Thor?
Throg is a character in the Marvel Comics. He was once a human named Simon Walterson, and he was turned into the amphibian by a witch. Simon starts living in Central Park under the name Puddlegulp after that. Still trapped in frog form, Puddlegulp eventually crosses paths with Thor and helps him get back to Asgard. A tiny piece of Mjolnir is given to him as a thank you later on. It imbues him with Thor's powers, thus creating the mighty Throg. The character appears in the Pet Avengers.
This isn't the first time a Frog Thor has been mentioned in the MCU. In Thor: Ragnarok's play scene, Matt Damon's Loki apologizes to Luke Hemsworth's Thor. And in the play, the dying Loki apologizes to Thor for "that time I turned you into a frog."
"It was a wonderful joke," Thor replies.
"It was indeed hilarious!" Odin (aka Loki in disguise) says.
Frog Thor also appears in the comics. But the Loki team doesn't want to specify if it was Throg in the episode or Frog Thor.
"The debate should rage," Waldron told Screen Rant. "Let the debate rage."
Hemsworth's cameo was short, but it was supposed to be longer. According to producer Eric Martin, there's a deleted scene from Loki Episode 1 that features the Frog of Thunder attacking Loki in the Time Theater.
Will Throg be in 'Thor: Love and Thunder'?
Throg's presence implies there are other Thor variants in the Void, but it's not clear if that will be addressed in Loki Episode 6. (Some fans think Owen Wilson's Agent Mobius could be a Thor variant.)
Additionally, Throg is rumored to be in Taika Waititi's Thor: Love and Thunder, coming out May 2022. The movie has so many out-there ideas and characters, Waititi says it's the "craziest" film he's ever made. Why not throw a Frog Thor into that mix? But Waldron remained vague when asked about the Frog of Thunder's future (he also confirmed the existence of the Throg deleted scene).
"I mean, look, obviously now you see there's a big response to it," he told ComicBook.com. "There was a version of [a longer scene] written and shot. And I think if he exists in the Void, then perhaps he exists elsewhere and in another branch somewhere. So you never know, you never know where that little rascal is."
The theme of Loki Episode 5 was easter eggs. In addition to the four-legged amphibian was the Thanos-Copter, the Qeng Enterprises tower, Yellowjacket's helmet from Ant-Man, Roxxiwine, the Polybius arcade game, and more. Even the episode's title, "Journey Into Mystery," was an easter egg. Journey Into Mystery is the name of the first Marvel comic Thor appears in.
Marvel really pulled out all the stops for Loki Episode 5. But hopefully, this isn't the last we've seen of the mighty Throg.