'Loki' Director Kate Herron on His Budding Relationship With Sylvie — 'Who's a Better Match For Loki Than Himself?'
Loki viewers were likely a bit surprised to see a shift in Loki and Sylvie's relationship during episode 3. While trapped on the moon together, Loki and Sylvie shared an intimate moment that created a new branch in the timeline, which Mobius referred to as "pure chaos."
The episode's conclusion left a lot of viewers wondering what's in store for the future of their relationship, especially given the fact that Sylvie is another version of Loki himself. However, Marvel's creative team is excited for fans to see where things are headed.
Loki director Kate Herron and star Tom Hiddleston both contend that the primary theme surrounding Loki and Sylvie's relationship is identity; how Loki sees himself in the world, what he sees in his variant, Sylvie, and how their interactions will force him to grow and change in future episodes.
'Loki' director Kate Herron says he's exploring his identity through Sylvie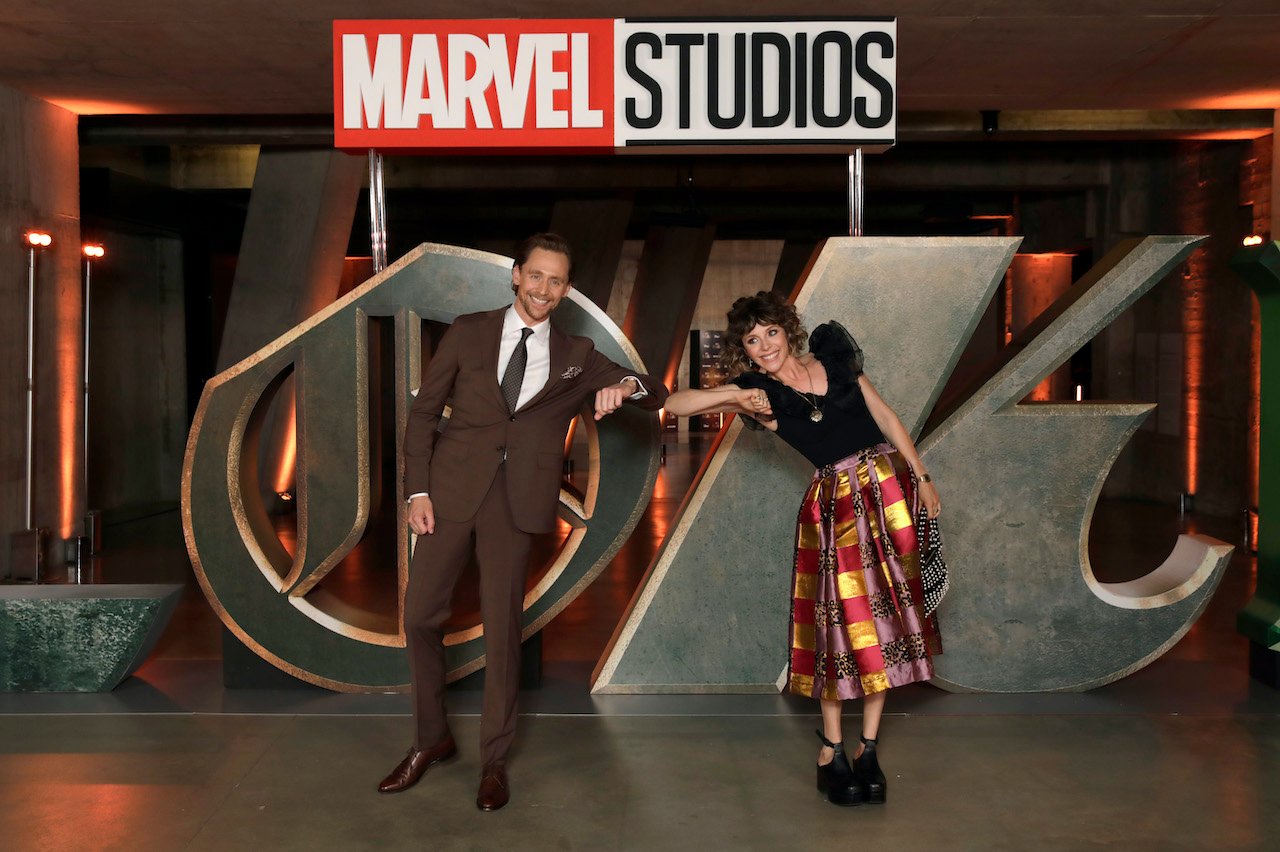 RELATED: Why the 'Loki' Bisexual Coming Out Scene Was 'Very Important' to the Show's Director
Herron discussed Loki's budding romance with Sylvie during a recent interview with Marvel.com. According to her, even though they're both technically the same person, Sylvie represents parts of Loki that he's never explored. 
"Who's a better match for Loki than himself?" director Kate Herron chimes in. "The whole show is about identity. It's about him, and he is on a very different path, and he is on a different journey. He sees things in Sylvie that he is like, 'Oh, I've been there. I know what you feel.' But she's like, 'Well, I don't feel that way.' And I think that was the kind of fun thing about it. She is him, but she's not him. They've had such different life experiences. So just from an identity perspective, it was interesting to dig into that."
In the same interview, series star Hiddleston also notes that Loki's curiosity in Sylvie stems from his desire to learn more about how their individual experiences relate and differ. Before long, he figures out that although they're technically the same person, the two are vastly different in many ways.
"When Loki meets Sylvie, he's inspired solely by curiosity," Hiddleston said. "He wants to talk to her and understand her and try to discern what was similar about their experiences, and what was different. He keeps asking her questions because he wants to see if his experience was also her experience. I think he realizes, and she realizes, that while they're the same, they're not the same."
The 'Loki' creative team invested a lot of time in developing their relationship
Digging deeper into Loki and Sylvie's unique relationship, Herron notes that Sophia Di Martino, who plays Sylvie, deserves a lot of credit for her ability to portray Sylvie's varied perspective.
"I think something that Sophia captured really beautifully is that she's in a different space," continues Herron. "She's almost where Loki was in Thor in some ways where she's dealing with a lot of pain. For different reasons, obviously. It was really interesting having her in a different headspace of a different Loki."
New episodes of Loki are available for streaming every Wednesday on Disney+.