'Loki' Episode 2: Tom Hiddleston and Head Writer Michael Waldron Discuss 'Lady Loki' Reveal, What's To Come in Future Episodes
Marvel has been on a hot streak with it's recent slew of limited series releases. After unveiling WandaVision and The Falcon and the Winter Soldier to rave reviews in early 2021, the entertainment giant began airing its newest Disney+ series, Loki on June 9. 
Starring Tom Hiddleston and Owen Wilson, the show picks up after the events of Avengers: Endgame, and thus far, has been just as interesting as its Disney+ predecessors. One of the biggest surprises within the show's first two episodes was the reveal of "The Variant" who later turned out to be a female version of Loki.
After the big reveal, most viewers were left with more questions than answers, but Loki head writer Michael Waldron and series star Hiddleston both discussed the shocking revelation during a recent interview. 
Michael Waldron says the 'Loki' creative team wanted to shock viewers very early into the show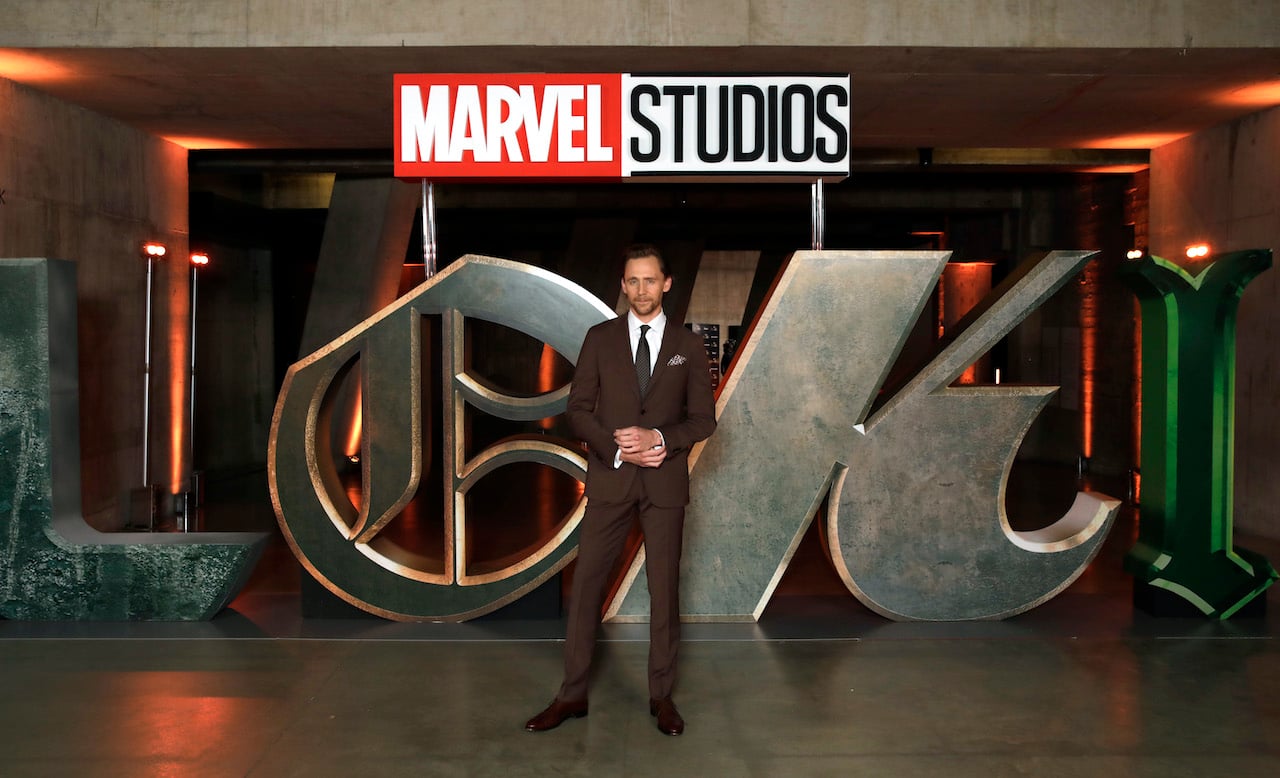 As is customary with most Marvel-related interviews, Waldron didn't give too much information about the backstory or future of Lady Loki during the conversation with TVLine. However, he did admit that the Loki development team wanted to excite audiences early on in the show, and the big reveal did just that. 
"I don't want to say too much about that character, except just that we want to keep building the thrill ride and that felt like the right time to blow another batch of dynamite and reshuffle the deck of the show moving forward. And we'll see what happens next," Waldron said.
When asked what future interactions between Loki and his female counterpart might be like, Waldron was pretty cryptic with his answer. However, he assured that given Loki's personality, viewers can imagine what might be in store. 
"How would anybody think Loki might interact with another version of himself?" Waldron asked. "He's—any Loki is a being of chaos, so you could probably draw your own conclusions about that."  
Tom Hiddleston worked with Sophia Di Martino on her interpretation of Loki
As viewers now know, the lady version of Loki was revealed to be Sophia Di Martino. Given the fact that Loki is identified as genderfluid in his TVA file, this reveal isn't the biggest surprise. 
When asked whether he worked closely with Di Martino to help her get a better understanding of the character or allowed her to figure it out on her own, Hiddleston claimed that the creative team used a nuanced approach. 
"I think a mixture of both," Hiddleston said. "It was really important to me that Sofia had her own authorship over what she was doing. At the same time, we all felt it would be so fun if there were moments of similarity or some sort of mirror. Because if you think about it, … if you met another version of yourself there would be these weird moments of recognition, of like, 'Oh yes, you understand, or maybe you don't."
Hiddleston noted that Di Martino made sure to ask him a lot of questions about decisions he'd made in the past with Loki, using the information to help guide her performance on screen. 
"Sophia had loads of questions about various choices that I'd made, and I think some things, she thought were useful, and some things, she thought, 'No, actually this is how this character is different from mine.' And there's a lot of fun to be had, in the balance, I suppose." 
New episodes of Loki stream every Wednesday on Disney+.