'Loki' Episode 4: Who Is Lady Sif?
In Loki episode 4, Jamie Alexander reprised her Marvel Cinematic Universe role as Lady Sif. Here's a breakdown of her appearances in the MCU and what we know about the character.
[Spoiler alert: This article contains spoilers for episode 4 of Loki.]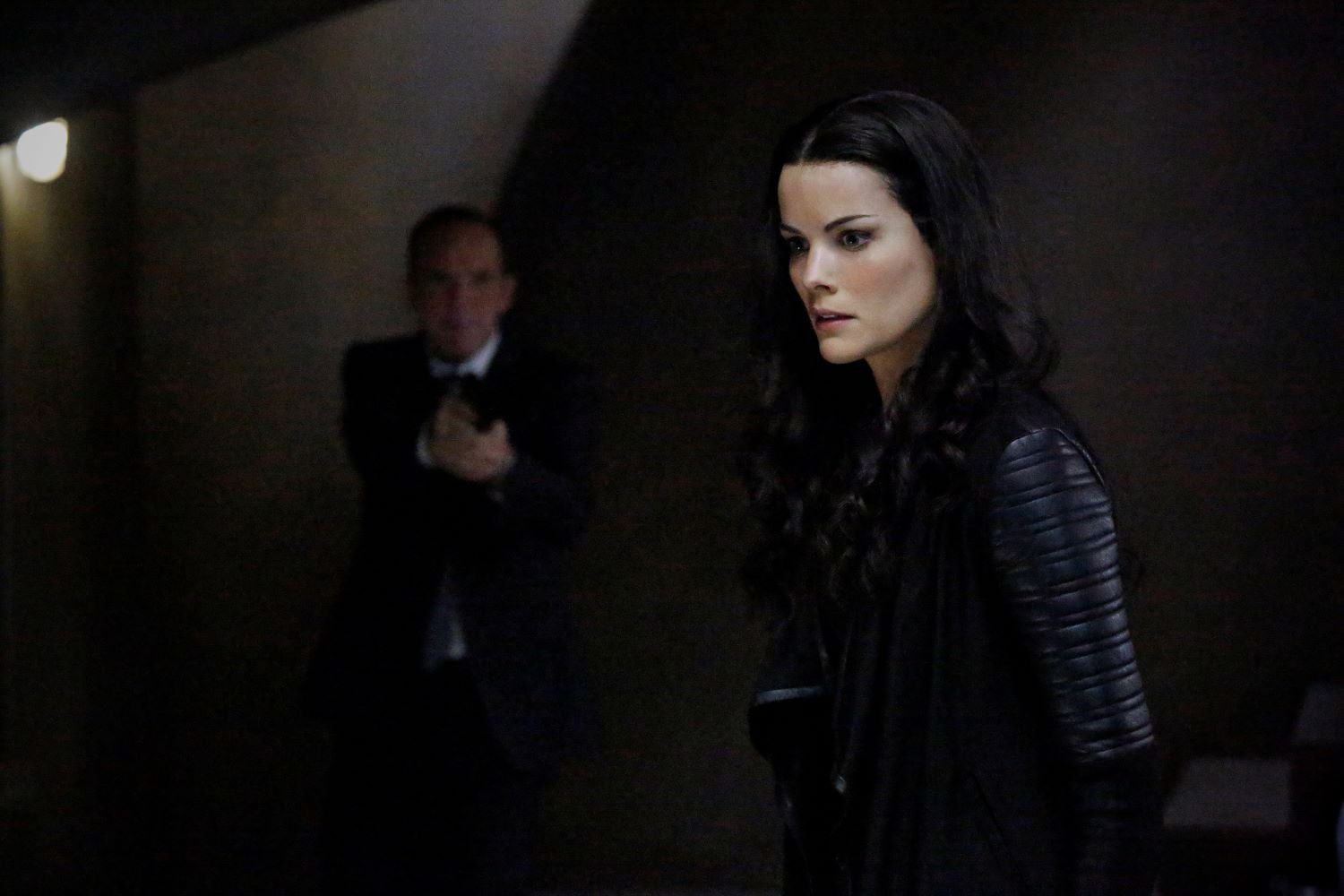 'Loki' brings Lady Sif back as the God of Mischief's tormentor
In episode 4 of Loki, the God of Mischief (Tom Hiddleston) and Sylvie (Sophia Di Martino) are brought back to the Time Variance Authority and interrogated for creating a nexus point. When Agent Mobius (Owen Wilson) believes Loki isn't cooperating with the investigation, he sends him to a memory prison.
After walking through the portal, Loki finds himself in Asgard, stuck in a memory with Lady Sif. She repeatedly enters the room and bashes him for cutting off her hair — a nod to their story Norse mythology.
RELATED: 'Loki': So Where Exactly Is the Time Variance Authority Located?
"You conniving, craven pathetic worm," Lady Sif says before slapping Loki. "I hope you know you deserve to be alone, and you always will be," she adds before giving him a swift kick and punch.
Loki soon realizes this is a memory set on repeat. And ultimately, he takes responsibility for his actions and admits he's an attention craver who's afraid of being alone.
When Sif sees the remorse in him, she refrains from her physical assault. But she insists he's still destined to be alone.
So who is Lady Sif?
Lady Sif is a Marvel comic book character created by Stan Lee and Jack Kirby. She first appeared in 1964's Journey Into Mystery #102.
The character, who is based on a Norse goddess, was the love interest of Loki in the comics. And she often stood by Thor's side in battle.
RELATED: How Many Episodes of 'Loki' Will We Get?
In the MCU, Sif has been one of Thor's most supportive and loyal allies. Despite his relationship with Jane Foster, she also has romantic feelings for him.
When Loki becomes king of Asgard in Thor, she disobeys his orders and goes to Earth to save Thor. In Thor: The Dark World, Sif battles many of Thor's enemies, including the Marauders and the Dark Elves.
In 'Loki' and the MCU Lady Sif is portrayed by Jamie Alexander
RELATED: What Was That 'Loki' Plane Scene All About?
Alexander is an American actor who started her career in the early 2000s. Some of her first notable projects include Watch Over Me and Kyle XY.
She's appeared on episodes of Nurse Jackie, CSI: Miami, and The Brink. And in 2015, Alexander landed the lead role of Jane Doe / Remi Briggs / Alice Kruger in the NBC drama, Blindspot. Her film credits include Savannah, The Last Stand, and Broken Vows.
The'Loki' star previously appeared as Lady Sif in multiple MCU projects
Alexander made her debut as Asgardian warrior Lady Sif in 2011's Thor. She reprised the role for subsequent MCU projects, including Thor: The Dark World and Agents of S.H.I.E.L.D.
Loki marks Alexander's fourth appearance as Lady Sif in the MCU. And she is slated to star in the upcoming film Thor: Love and Thunder.