Is There a 'Loki' Episode 5 Post Credits Scene?
Loki just brought the God of Mischief and his female variant, Sylvie, one step closer to finding out who's behind the TVA. But fans looking for more clues may be wondering if the fifth episode of the Marvel series featured a post-credits scene.
[Spoiler alert: This article contains spoilers for episode 5 of Loki.]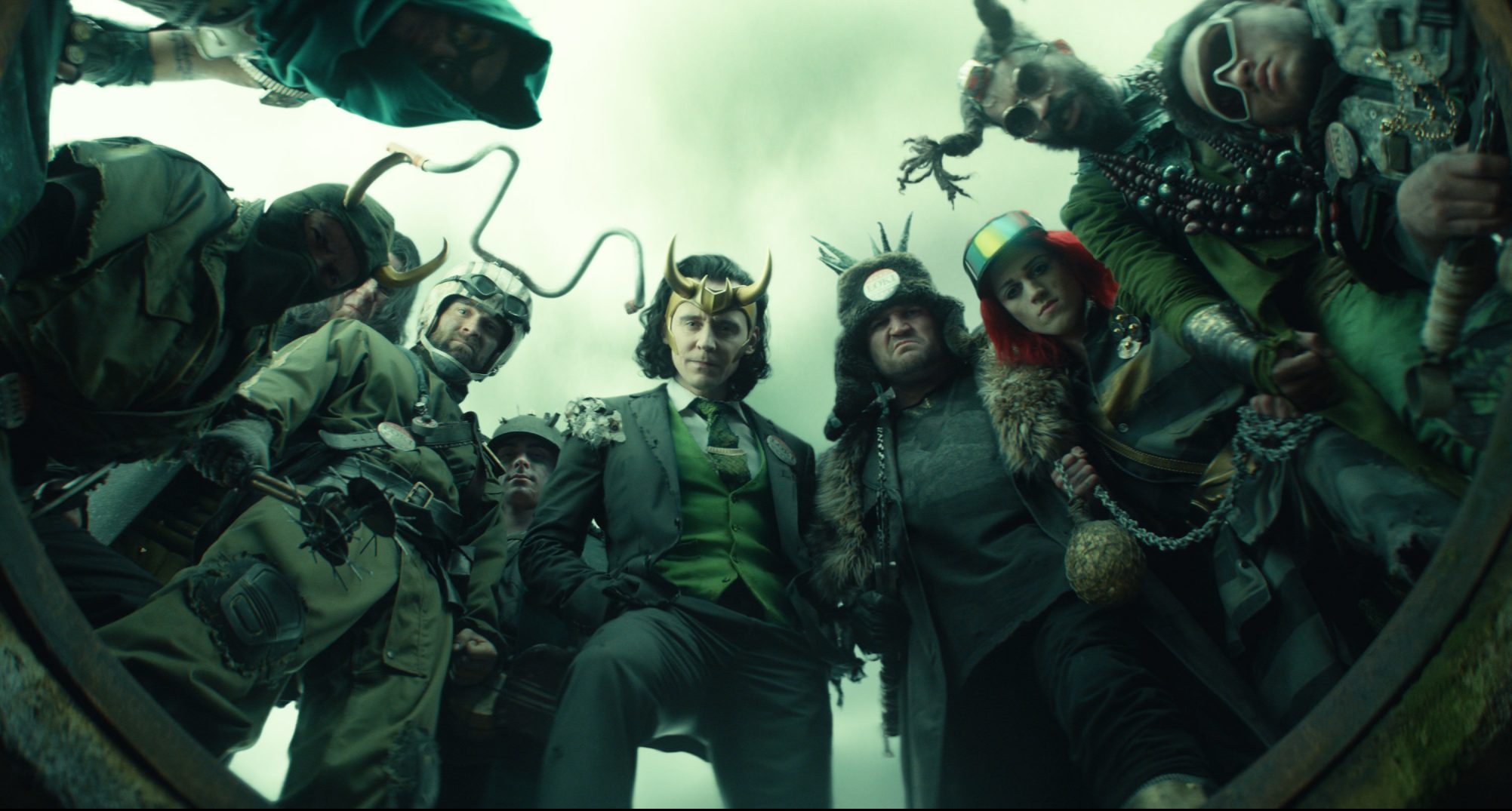 We may soon find out who's behind the TVA
In Loki episode 5, Sylvie (Sophia Di Martino) joins the God of Mischief (Tom Hiddleston), his variants — Boastful Loki (Deobia Oparei), Kid Loki (Jack Veal), Classic Loki (Richard E. Grant), and Alligator Loki — and Agent Mobius (Owen Wilson) in the Void.
Upon briefly enchanting Alioth — the dark temporal monster consuming everything in the Void — Sylvie realizes that there is someone or something else running the show at the Time Variance Authority. "I think the person we're after is beyond the Void at the end of time," she says. "And if they are, that thing is just their guard dog protecting the only way in."
RELATED: 'Loki': What We Know About Lamentis-1 from Marvel Comics
While Classic Loki assists by constructing a visual of Asgard to distract Alioth, Loki and Sylvie combine their powers to enchant it. As their magic begins to take hold, the monster disappears, and a mysterious city emerges behind it.
The episode ends with Loki and Sylvie, hand in hand, walking toward the towering structure now standing before them.
So is there a 'Loki' episode 5 post-credits scene?
Loki episode 4 ended with a telling post-credits scene that confirmed Loki was alive and revealed his other variants. And fans hoping to catch a glimpse of what lies beyond Alioth and time itself hoped the fifth episode would feature a surprise revelation as well.
But unfortunately, the episode did not air a post-credits scene. Instead, it lengthened its images of the TVA and the institution's documents, adding a few new shots never seen before. Diligent fans may want to comb through the credit scene-by-scene to see if they can find any Easter eggs or clues about the next episode.
Will there be a post-credits scene after 'Loki' Episode 6?
So far, both Marvel series we've gotten have ended with thrilling post-credits scenes. At the end of Wandavision, fans caught a glimpse of Wanda Maximoff (Elizabeth Olsen) as the Scarlet Witch reading what appears to be the Darkhold in a remote cabin in the mountains.
And after the Falcon and the Winter Soldier finale, viewers got a brief clip featuring Sharon Carter's pardon by the US government and her subsequent plan to infiltrate and betray them.
So, if Loki stays true to Marvel form and follows in the footsteps of Wandavision and Falcon and the Winter Soldier, episode 6 should feature a post-credits scene or two. And if we're lucky, they may introduce us to Kang the Conqueror and potentially set up future storylines for upcoming movies like Ant-Man and the Wasp: Quantumania, Doctor Strange and the Multiverse of Madness, and Spider-Man: No Way Home.
Luckily fans won't have to wait too long to find out. The Loki finale airs Wednesday, July 14, on Disney+.