Is There a 'Loki' Episode 6 Post-Credits Scene?
The Loki season 1 finale ended on an epic cliffhanger. And fans looking for more clues may be wondering if the sixth episode of the Marvel series included a mid-credits or post-credits scene.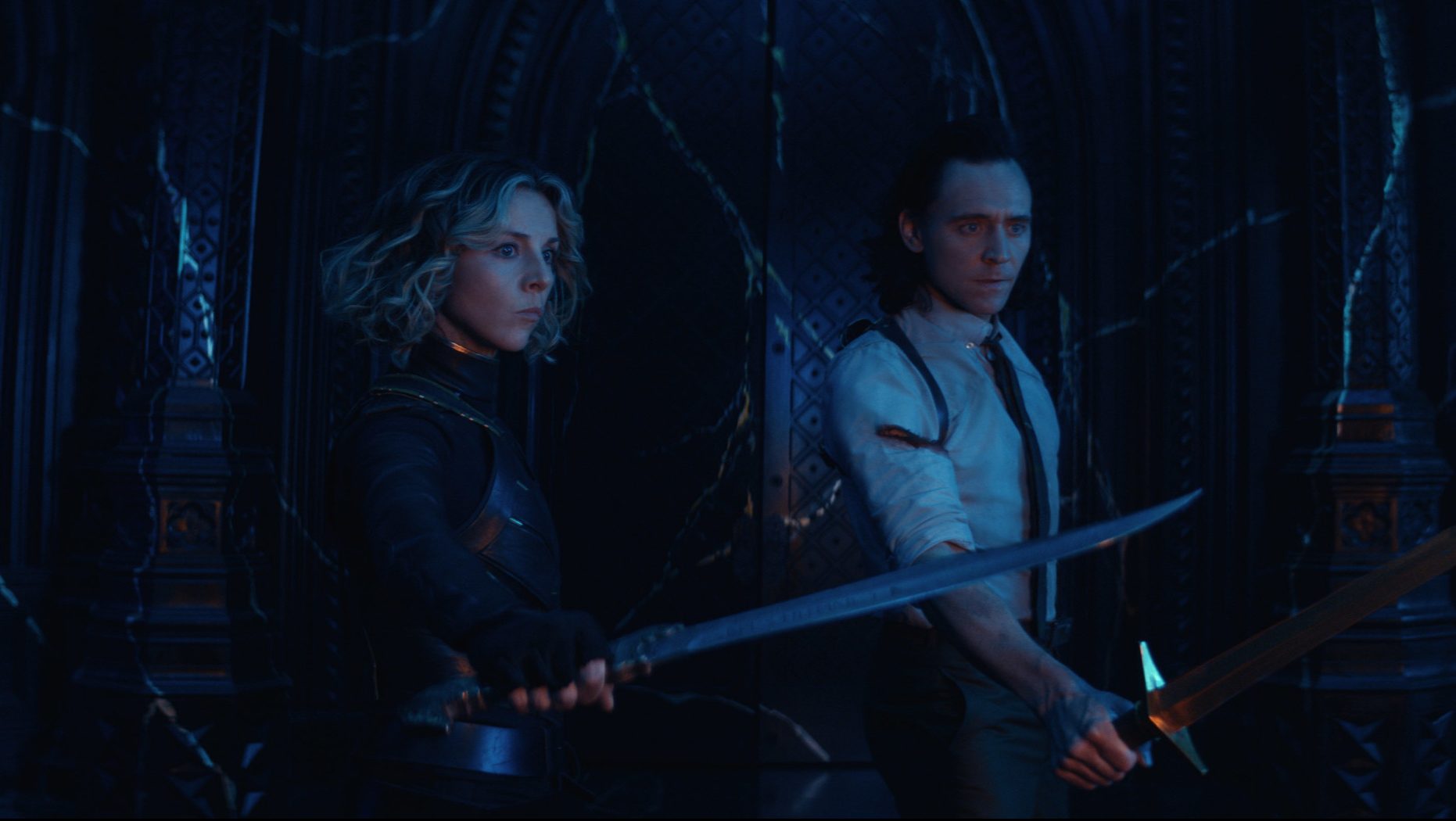 'Loki' Episode 6 introduces Kang the Conqueror
In the sixth episode of Loki, the God of Mischief (Tom Hiddleston) and Sylvie (Sophia Di Martino) finally come to the one running the show at the end of time. Initially, they see Miss Minutes (Tara Strong), who informs them that the person they're looking for is referred to as "He Who Remains."
The two variants then meet Kang the Conqueror (Jonathan Majors). After their attempts to kill him go nowhere, he sits them down and explains he only created the Sacred Timeline to end a multiversal war. 
Kang also reveals that he comes from the future, the 31st century to be exact. And he tells the two that different versions of him, from other universes, got together and eventually started the war. 
Kang says he used Alioth to preserve the war-free timeline and keep variants and anomalies at bay. And to enforce his plan, he created the Time Variance Authority.  While offering Sylvie and Loki control of the TVA, Kang also warns them that they could unleash a much more sinister and dangerous version of him by killing him. 
Loki seems to believe Kang's story, and he urges Sylvie to consider the consequences of taking his life. But Sylvie doesn't trust him at all. After a quick fight and kiss, Sylvie sends Loki back to the TVA and stabs Kang.
Loki arrives at the TVA to complete chaos. But things are different. 
In the final scenes of the episode, Mobius (Owen Wilson) doesn't recognize Loki. And in the middle of the city, there is a giant statue of Kang standing where the Time Keepers' figures used to be. 
Is there a 'Loki' Episode 6 post-credits scene?
Fans got a telling post-credits scene at the end of the fourth episode. And after getting compelling teasers at the end of The Falcon and the Winter Soldier and WandaVision, many wonder if Loki episode 6 had a post-credits scene as well.
But unfortunately, the finale didn't feature any clue-filled teasers. 
But a brief mid-credits scene revealed the show will be back for season 2
There wasn't a post-credits scene in the Loki finale. But mid-credits, there was a brief scene that revealed the series would return for a second season.  
As of now, there is no word on when the new season will go into production or be released. However, it's nice to know we'll get a resolution to that cliffhanger ending sometime in the near future. 
All six episodes of Loki season 1 are currently streaming on Disney+.