'Loki' Fan Theory Doesn't Look Promising for the Show's Main Character
Any long-running franchise is going to elicit some fan theories, but the Marvel Cinematic Universe has got to be among the most talked about.  Twists and turns have come to define the franchise. That means its sweeping set of films, comics, and television shows has given fans a lot to pick through for evidence of their theories and speculations. With Loki joining Marvel's recent tendency to create television series focused on standalone characters, there's even more to talk about.
Loki has featured heavily in many of Marvel's most successful films, so getting to see more of the trickster character is a much-anticipated treat for fans. Some have started so speculate about how the show will link into the plot of the film franchise. 
Fan theory speculates that 'Loki' will tie into multiverse
One fan took to Reddit to share a theory on how Loki might help shed some light on one of the most confusing and complex elements of the MCU: the multiverse. The MCU has been working in stages, and the so-called "Infinity Saga" ran for more than a decade. We're now firmly in the "Multiverse Saga," and WandaVision set off a chain of stories that has the potential to have different versions of the same character interacting with themselves as the streams of realities get crossed.
One now-debunked fan theory thought Evan Peters' appearance in WandaVision would serve as the X-Men tie-in that would bring the multiverse into sharper focus. Since that didn't materialize, fans are looking for other ways to make sense of the complicated concept.
The Reddit user speculated that Loki might hold the answer: "I think The TVA is going to lose to the other Loki Variant thus creating the titular multiverse in Doctor Strange and the Multiverse of Madness."
Will Loki have to die . . . again?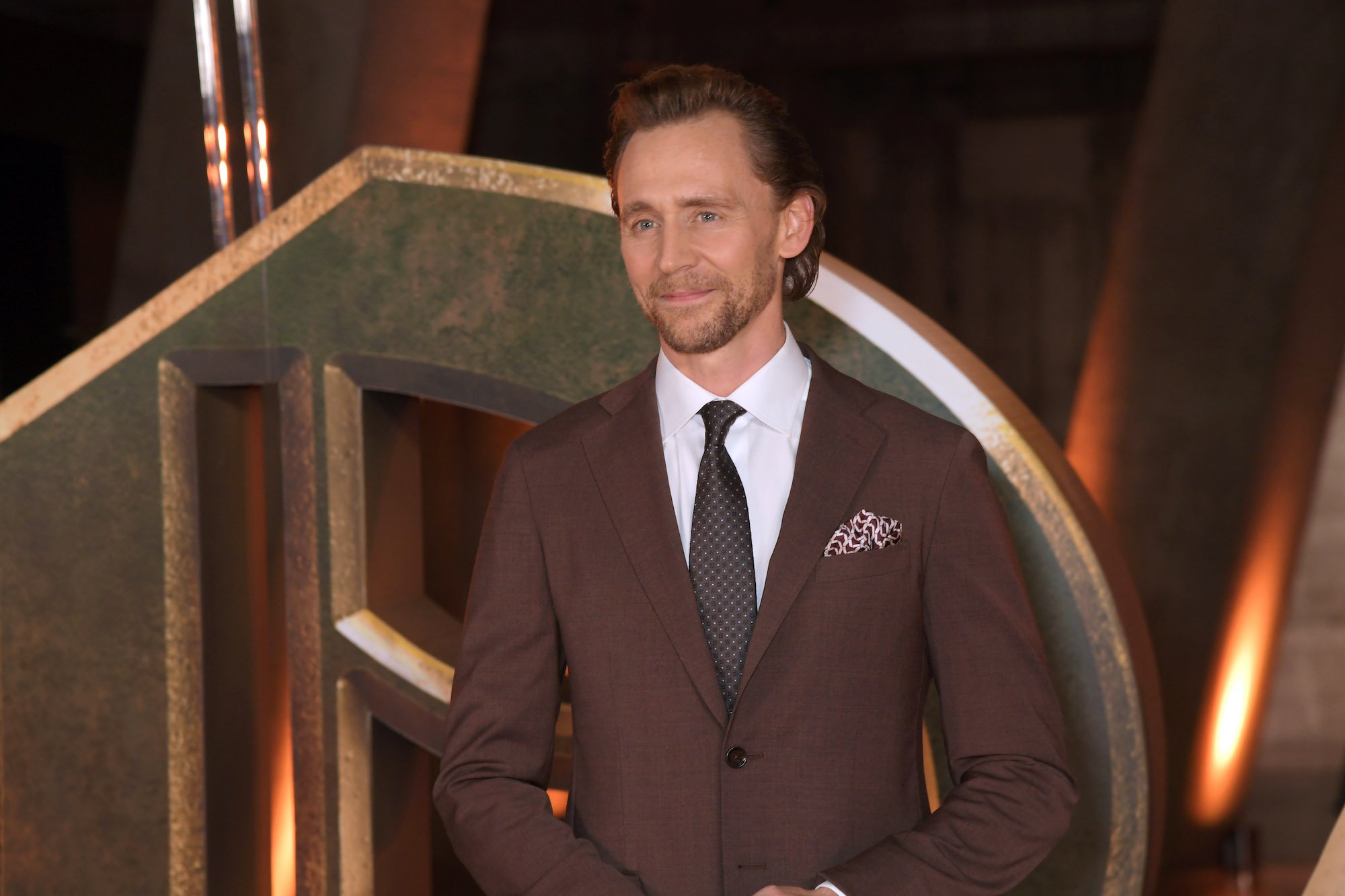 As fans responded to the theory, some said they just didn't want to have to watch Loki die yet again. As Distractify explains, MCU viewers have already seen Loki meet his end multiple times. Of course, the trickster also has a habit of faking his death, making it difficult to discern when he's really dead. In Thor: The Dark World, he's assumed dead, but it turns out he's hiding.
After revealing that he's really still alive, Loki ends up on a ship that's discovered by Thanos. When Thanos strangles him to death in front of Thor in Infinity War, he seems gone for good. That's why it's a surprise when he returns in Endgame. Here, it's revealed that he, with the help of the tesseract, fled into a rip in the time continuum and has eluded his previous (or future — depending on how you look at it) deaths.
Tom Hiddleston (who portrays Loki) confirmed to fans that the version they're getting in Loki is this time-hopping one: "This is the Loki who went through the story of the first Avengers film, he arrived on Earth, he had the tesseract, was captured by SHIELD and imprisoned."
Will 'Loki' give answers or just more questions?
Now that Loki has premiered on Disney+, fans won't have much longer to wait to get their questions answered. The series premiered on June 9, 2021 and will consist of six episodes released weekly.
At the same time, the show is probably going to leave fans with new questions to replace the ones it answers. Marvel has mastered the art of keeping fans engaged with their content, and the introduction of "Lady Loki" — a female variant of the shape shifting god — has provided even more ideas about what the future of the character might look like.
Tom Hiddleston has been in the role for years, and he's certainly impressed fans with his superb acting chops. It might be time to hand the mantle of Loki off to someone new, and this variant introduction could be how it's done.
RELATED: Tom Hiddleston on Marvel Faking Loki's Death in 'Thor: The Dark World' To Keep Fans Happy – 'It Was Bizzare'