'Loki' Fans Are Obsessed With Tom Hiddleston's Jacket
The God of Mischief has a lot to smile about these days. Fans consider 'Loki' to be the hot property on Disney+ and elevated him to a character of interest in the Marvel Movies. Is it any surprise that Tom Hiddleston's "Variant" windbreaker jacket is making headlines?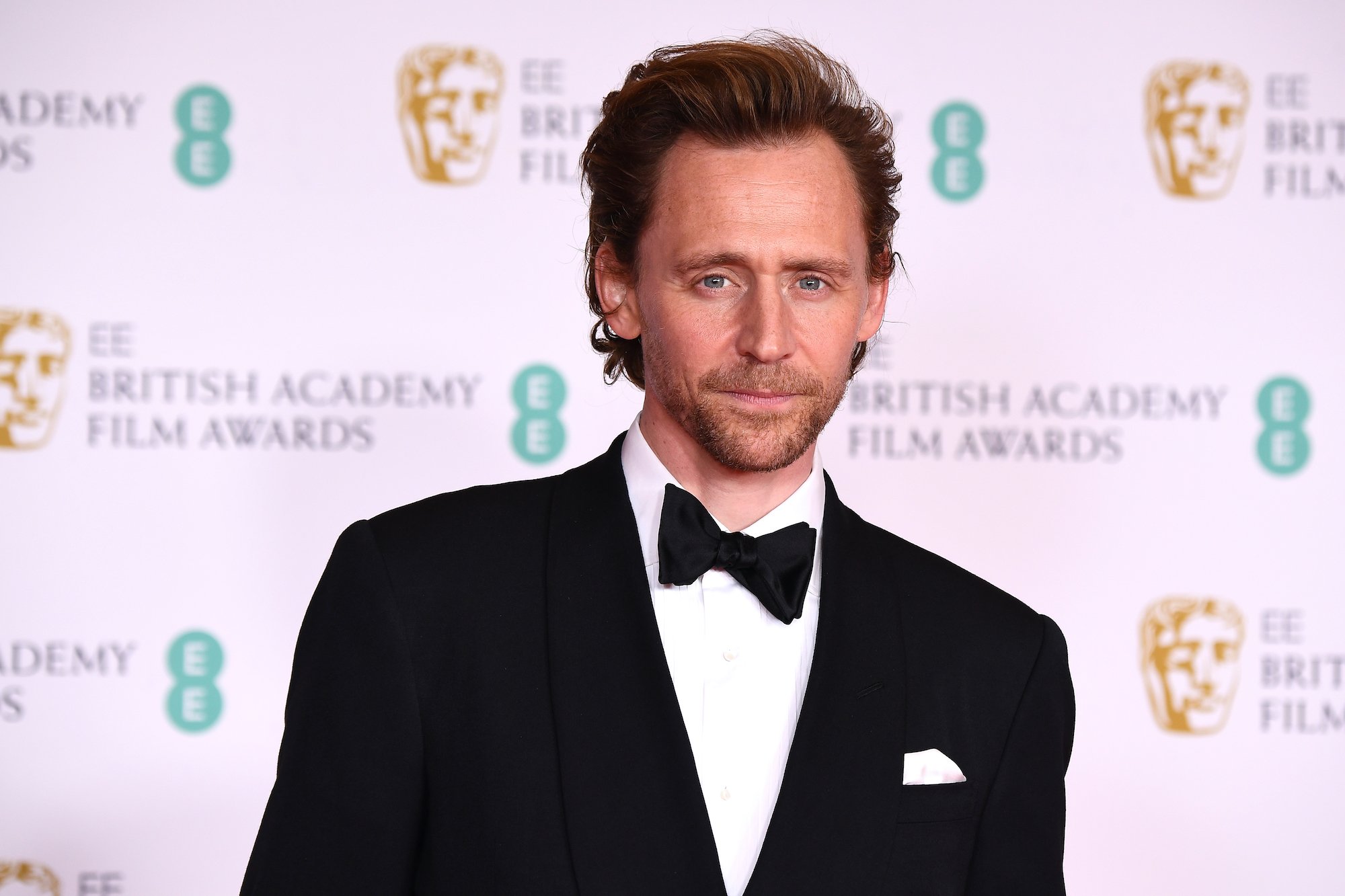 Of course not! The Variant logo, and we're not talking about the rock-climbing jacket, is sending fans to the internet. There, they peruse the brown jacket and its perfect fit. And, let's be honest, quite are few are spending hard-earned money to get theirs. Who wouldn't?
What is the jacket all about?
Back in the last installment of the Marvel saga, Loki succeeded in creating an alternate timeline with the clever theft of the Tesseract. However, his escape from doom is cut short when the Time Variance Authority arrests him. Loyal Marvel fans know that the TVA keeps its eye on the multiverse and has virtually unlimited power.
Loki gets a choice. The TVA will either erase his existence or leave him be if he helps to fix the timeline. This fix involves bringing another Loki, known as The Variant, to justice. It might not seem like much of a choice, but it's a great premise for at least two seasons.
Back to the jacket. The TVA gives it to Loki when he accepts the mission. It's brown, has buttoned cuffs, and comes with a shirt-style collar. It closes with a row of buttons in the front and appears to have an inner lining. The back reads, "VARIANT." The front shows the TVA logo.
Would you wear a jacket with an orange "VARIANT" imprint on the back?
If you're a Reddit savvy Loki fan, there's a good chance that you'll be scouring the 'net for a replica.
"Man, I really want a Variant Jacket like Loki. Anyone else?" asks Daredevil. It didn't take long for this seemingly innocent question to open the floodgates. Giving a nod to Loki's 'Ragnarok' leather outfit, Swerdman55 believes that Hiddleston "is what looks awesome, pretty much regardless of outfit."
While the consensus agrees that Loki's jacket is the bomb, some users chalk it up to custom-tailoring. No wonder, it fits perfectly. Aether_Breeze admits wryly that unless he "wears very baggy clothes and a paper bag on his head," there'll be little chance that they can imitate the look.
Will it be another trend?
However, si1versmith warns that another big trend, like the "Matrix leather jackets and sunglasses fad," could be on the horizon. Could 'Loki' become as trendsetting as 'The Matrix?' If Disney's well-oiled marketing machine is any indication, there's a good chance that they're correct.
However, if Disney does indeed want a piece of the jacket pie, they'll have to hurry. There are plenty of online stores springing up that offer fan-made jackets, complete with the orange "VARIANT" imprint on the back and matching seal on the front.
'Imitation is the sincerest form of flattery'
Oscar Wilde once opined, "Imitation is the sincerest form of flattery." If we take the author at his word, 'Loki' is a phenomenon that's only going to get bigger. With a second season already in the works, there's a good chance that the momentum continues.
Also, as the fan base grows and demands more Hiddleston, there's no telling where the show runners will take 'Loki.' Two seasons will hardly be enough. Television fans "of a certain age" are sure to remember 'Cheers' and its character Frasier Crane. It's fair to say that 'Frasier" became one of the most beloved spinoffs. 'Loki' might just be heading in the same direction.
RELATED: Tom Hiddleston Reveals What He Loves the Most About Playing 'Loki'