'Loki' Head Writer Reveals He Asked for the 'Craziest S—' He Possibly Could
After appearing in several Marvel movies, Tom Hiddleston's version of the God of Mischief has become a fan favorite. But with the new Loki series, viewers are falling for the character's unique variants.
And as revealed by head writer Michael Waldron, a new fan favorite, Alligator Loki, was written into the show because he asked Marvel to let him do some of the "craziest" things he could.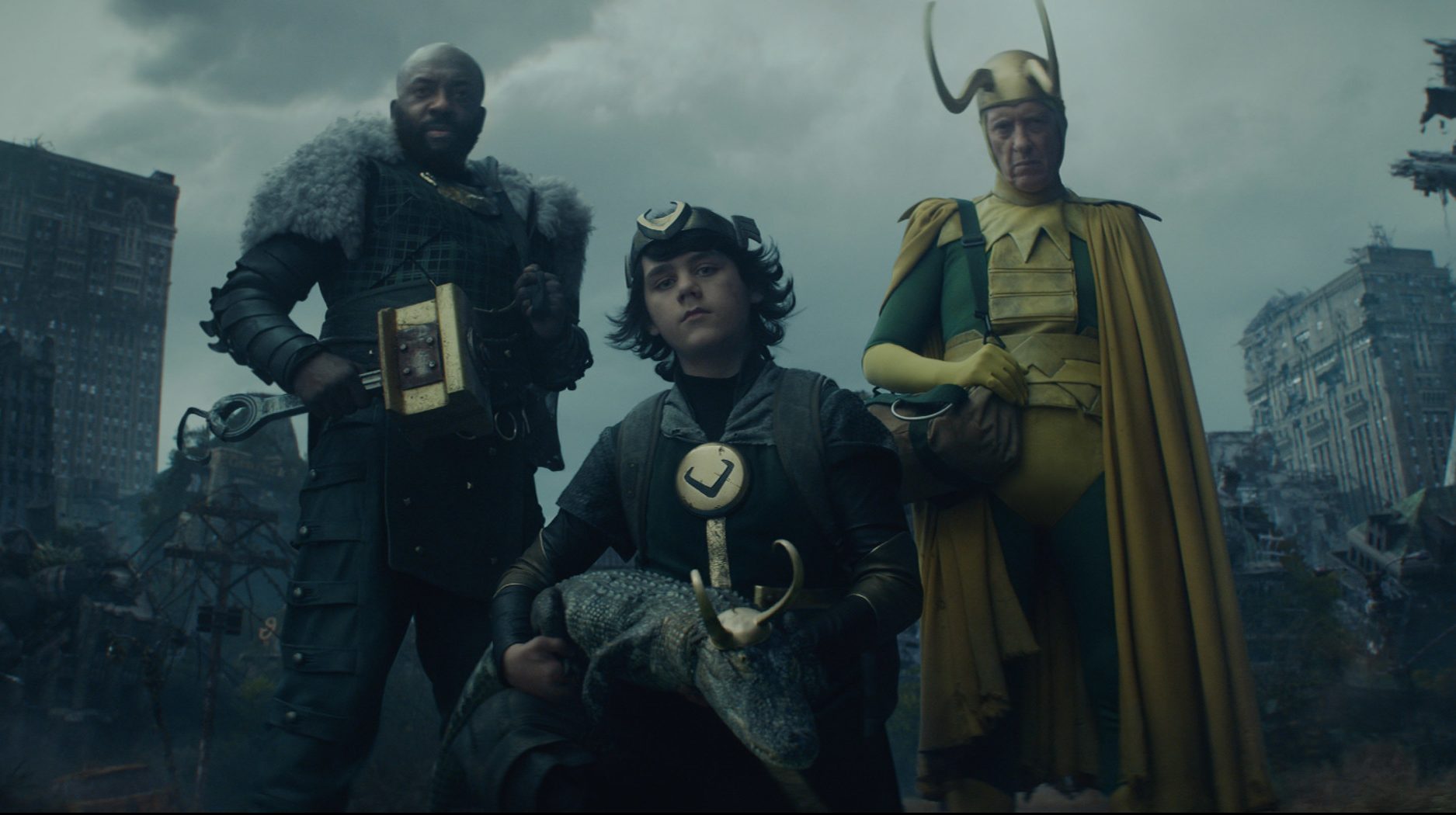 Alligator Loki enters the Marvel Cinematic Universe in the coolest way
In Loki Episode 5, viewers met Alligator Loki, a variant that was pruned to the Void by the Time Variance Authority. His band of merry Lokis includes Classic Loki (Richard E. Grant), Kid Loki (Jack Veal), and Boastful Loki (Deobia Oparei).
The Alligator variant, staying true to the villain's nature, is green and dons a golden horned crown. The only one that seems to understand what he's saying is Classic Loki, even though the animal doesn't speak.
RELATED: 'Loki' Star Richard E. Grant Says Classic Loki and Alligator Loki Should Team Up for a Spinoff
Head writer Michael Waldron reveals how Alligator Loki made it into the Marvel series
Of all the unique variants seen in Episode 5, Alligator Loki was by far the funniest. And according to Waldron, who's known for his work on comedies like Rick & Morty and Community, the character made it onto the show because he asked Marvel for some pretty kooky things early on.
"Alligator Loki, that was an idea that was there from one of my very first meetings with Marvel," Waldron told Screen Rant. "I think I cited that as an example of the kind of thing we should be trying to do in this show, which is just the craziest s— we possibly could but play it straight."
Waldron suggested that Marvel was on board with all his suggestions. And that's how he managed to get all the other versions of Loki on the show as well.
"To everybody's credit, they just kept 'yes, and'-ing it, and the next thing you know, there he is," he said. "It was just identifying versions of Loki who could ultimately reveal something to our primary hero about himself; to our Loki about himself."
"Whether showing him good sides of himself or bad sides of himself, every Loki in the show is a mirror to the other Lokis," Waldron added. "In so much as how deliberate we were, I guess that's what we were going after."
Fans want to see more of him
Alligator Loki was undoubtedly the breakout star of the Marvel series. And fans would love to see more of him in the MCU.
"They treated Gator Loki as a full member of the group when focusing on their reactions," one Reddit fan wrote. "It was such an awesome decision by the director. It would be a shame if Kid Loki/ Gator Loki does not appear in future MCU properties. It's instant comedy. Imagine our dumbest avenger (Thor) meeting Gator Loki!"
As confirmed in the finale, Loki will be back for season 2. And hopefully, fans will get more of Waldron's fun characters, granted he returns as head writer. All six episodes of season 1 are currently streaming on Disney+.